Hello everyone,
For this post I am doing a quick review on this brand MISS CLAIRE, that I dont know much about, but I just spotted these cosmetics from the brand at an accessories shop at the PHOENIX Mall in Pune.
Now I am absolutely crazy about the NYX lip creams the matte ones, all of them are so buttery smooth and long lasting and cheap ( at least in the USA). I bought them during an offer for $3 a pop so somehow even though I love them I can bring myself to pay 650 INR  for them in INDIA.
Anyhoo, when I saw these my heart skipped a beat! for once I thought its NYX until ofcourse I glanced at the brand name.



But the colors were so pretty and they even had testers!
So I decided to pick one. I eventually picked two, wanted to pick more but somehow controlled myself as I didn't know much about this brand so I thought I would do some R&D once I get home! BTW I also picked a couple of lip liners which were filthy cheap. Haven't tested them out yet, so the final verdict on them has to wait.
Back to this one, these were priced at INR 195 which I knew they were overpriced. I confirmed with my friend in Kolkata once I got back there these are sold for INR 170. So yes not a major difference.
The packaging is also similar to the NYX matte lip creams onl the texture on the cap is more velvety feeling than plastic. other than that it comes in a standard clear plastic tube with a sponge tip applicator, so you can easily see the color.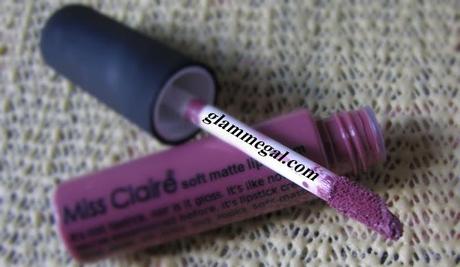 The color range impressed me , I didn't see nay reds though, I was shopping in a hurry so I dont know whether or not they carry it. Sorry!
But there were lots of nud*s OMG they were fantastic. And more deeper plums and corals, I was drooling.
I picked up the number 15 they are not named just numbered, which didnt gain any marks for me.
Its kind of a deep plum shade which is totally matte and buttery smooth in application.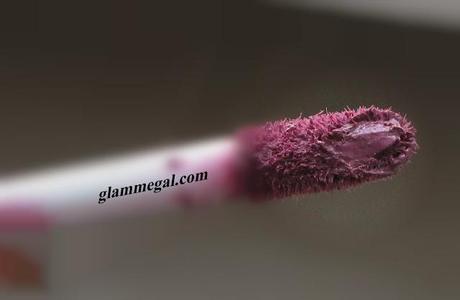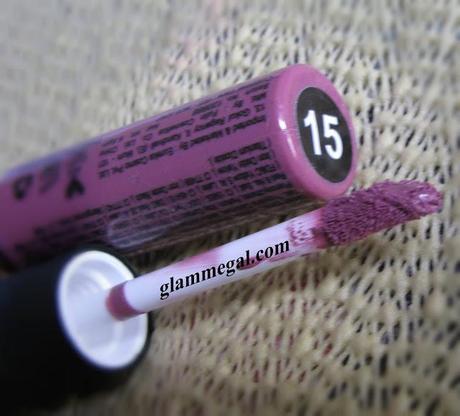 The pigmentation is also superb, one swipe gives a decent opaque cover.
The staying power is also similar to the NYX  lip creams, they stay a good 6 hours on me, even with meals with light feathering of course.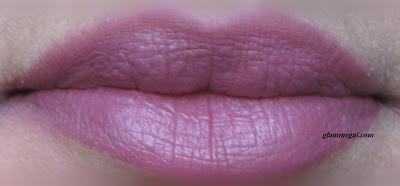 But they are so matte that they get a bit drying so its best to apply them over exfoliated lips so they dont settle too much into the fine lines. They do if you have terribly chapped lips like mine and if you are as lazy as me to not apply a lip balm!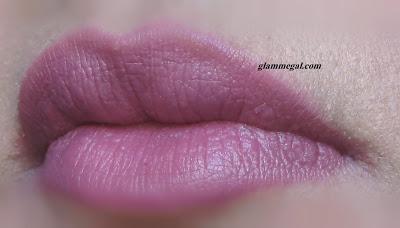 I am loving these so far no complaints other than the fact that they are drying on the lips.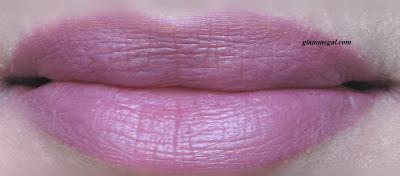 Will be back with another review on the lighter shade I picked up.
Until Next Time...
P.S I just did this fun tag LIEBSTER TAG do read it!