Lips are the best feature for many of us where we can experiment with different colours and products. I remember this Alia Bhatt ad for Maybelline, it was an ad for Baby Lips Lip Balm range. The moment I saw it I knew I had to buy them. Since then I have been addicted to this range and keep on trying their variants . They have various tinted and non tinted lip balms in this range. In my todays post, I would be reviewing Maybelline Baby Lips Antioxidant Berry Lip Balm.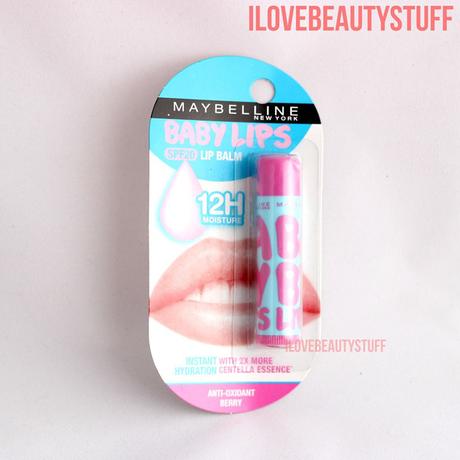 About Maybelline Baby Lips Antioxidant Berry Lip Balm:-
No more basic lip balm.
Our exclusive formula moisturises lips for a full 8 hours.
Lips renewed in 1 week* (*Based on panelists' self-evaluations)
Apply your lip balm by starting in the center of your upper lip. Work from the center to the outer edges of your lip, following the contours of your mouth. Then glide across the entire bottom lip.
Price: Rs 175
Available at Maybelline outlets and online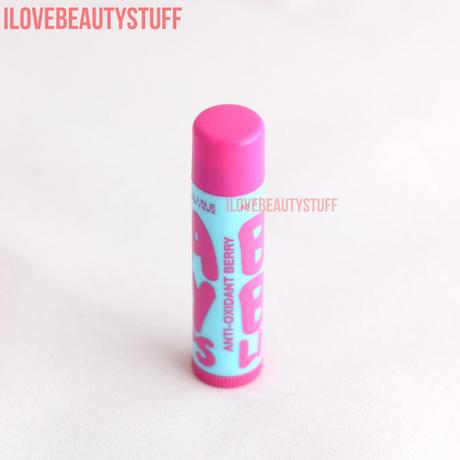 My Review on Maybelline Baby Lips Antioxidant Berry Lip Balm
I have tried many lip balms like we all do. I literally have lot of lip balms here and there.. So I got this one because I needed something which is non tinted and moisturizing. To start with, I really liked the packaging of this lip balm, it is blue and pink in colour which looks cute. It comes with a retractable stick which is handy and travel friendly. If I am not in a mood to carry my handbag, this fits in my wallet . So it gets a plus point there.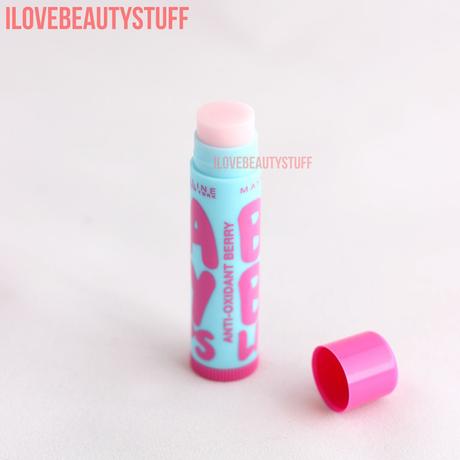 While applying, the lip balm goes smooth on the lips and just two or three swipes are needed. After applying this my lips feel soft and nourished. I love the slight berry fragrance in it though it doesn't stay for a longer time. As it is non tinted, it gives a bit of shine to the lips. It gives instant hydration. I use this lip balm mostly all the time. It has SPF 20 which is a plus point again. For me , this comes as a boon before applying matte lipsticks. The effect stays for a few hours on the lips ,so I keep on reapplying it.
In all this is a must have lip balm if you looking for a non tinted one. Let me know how do you like it?? I will be reviewing one more from this range soon.
Tags: beauty, beauty blog, beauty blogger, beautyblog, ilovebeautystuff, Indian Beauty Blog, indian beauty blogger, Indian blog, lip balm, lip balm brands, lip balm for dark lips, lip balm maybelline, lip balm online, lip balm reviews, maybelline antioxidant berry review, maybelline baby lips anti oxidant berry, maybelline baby lips antioxidant berry 4g, maybelline baby lips antioxidant berry lip balm review, maybelline baby lips antioxidant berry online, maybelline baby lips shelf life, maybelline bit of berry review, maybelline lip balm, maybelline lip balm flipkart, maybelline lip balm for dark lips, maybelline lip balm online, maybelline lip balm price, maybelline lip balm price in india, maybelline lip balm review, review, review post