Hi guys! I'm back to reviewing products :)!
So, i got this item because well, im intrigued by the function of this product which is
1. Colour intensity of a lipstick
2. Magnifying shine of a gloss
3. Softness of a balm
Which you might find it familiar because in one of my previous review on Maybelline's lip polishes, they have the exact quality.  Might be due to the fact that they are under the same company? Haha!
I got a orange-coloured one since i don't really have orange lip products?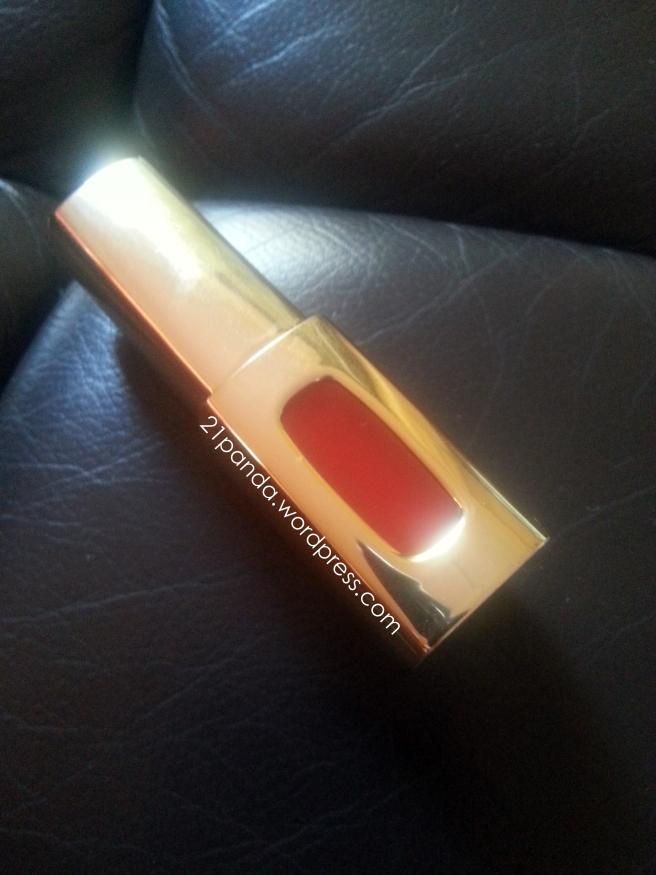 So far for packaging wise, i really like it. The gold overall color gives it a very 'expensive' feel. I noticed that Loreal's lip products are mostly in gold packaging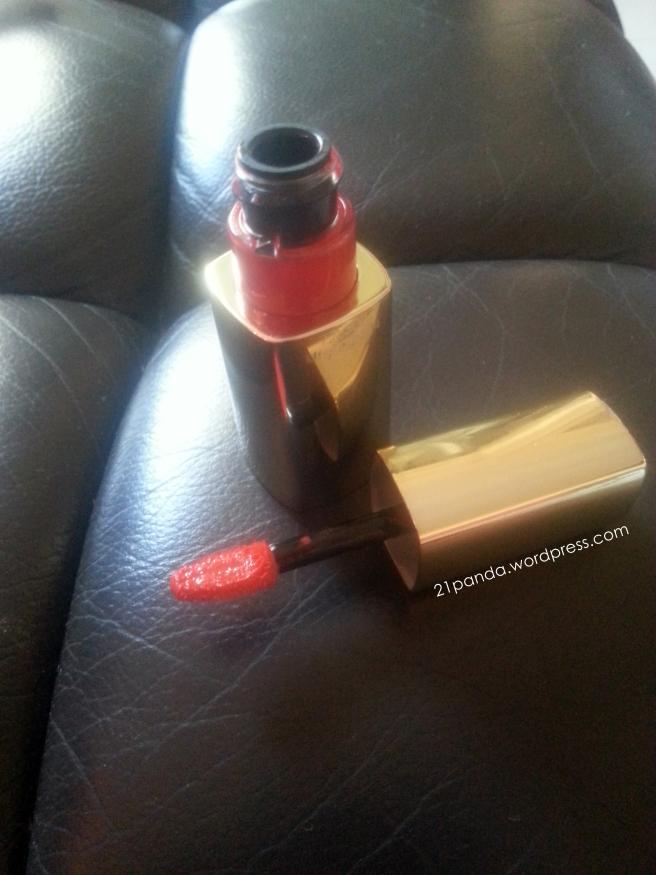 Wand is typical. But one thing to note is that it smells really good. Like a fruity smell
:D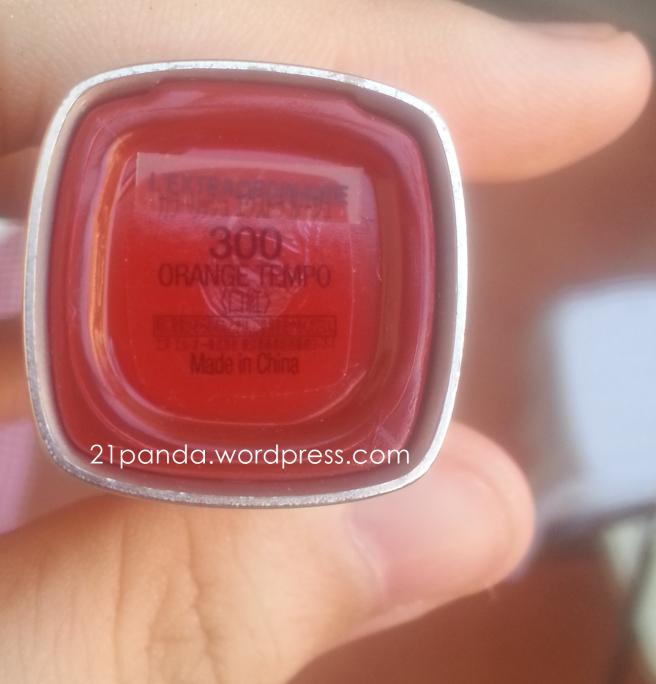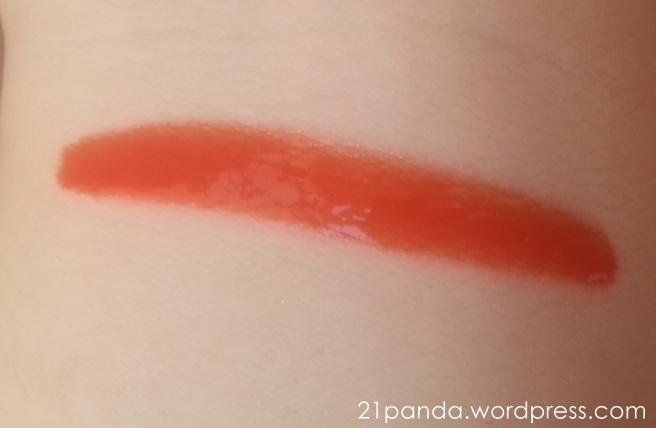 One swipe of the color. Very pigmented and glossy but no shimmer (unlike the Maybelline lip polish in Glam #1, #2)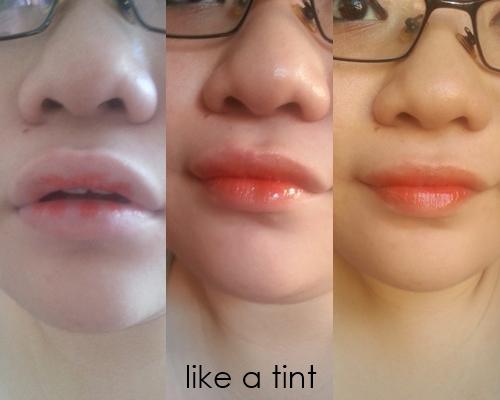 So by using like a tint, it gives off a very simple, natural look even though it is orange color. It feels more like a balm to me in this tint style.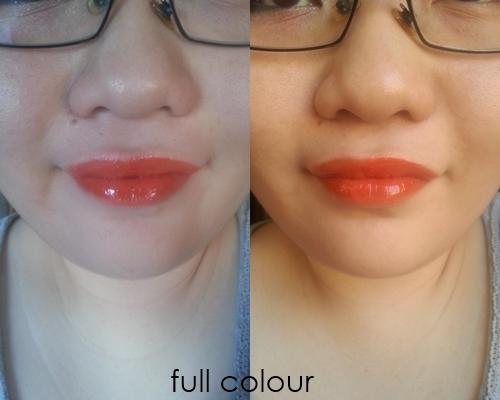 One swipe and the color intensity is there (I layered it on on the tint) The photos are taken indoor and outdoor setting (light setting difference) You can see the gloss pretty well, color intensity is also gorgeous.
I drank from a cup and it transferred on the cup (no doubt, since it is not supposed to act like a tint/stain) but here is a picture of how it looks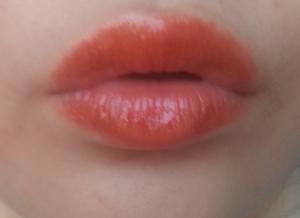 It's not totally gone. The bottom lip has more color faded than upper lip.
So final verdicts
It goes on smoothly, the smell is nice
It feels sticky but that is just the 'gloss' part of it doing its job
Feels rather moisturising but not as good as putting on a lip balm
Colour intensity is satisfactory, considering that 1 swipe.
As for staying power, i guess would stay for around 3-4hrs without budging but this is without food
Comes with a range of colours (16 colours in US but i think is Singapore around 9?)
Retails at $21.90 SGD (?), rather pricey.
Final score – 3.5/5