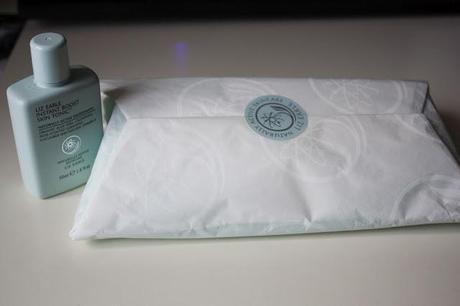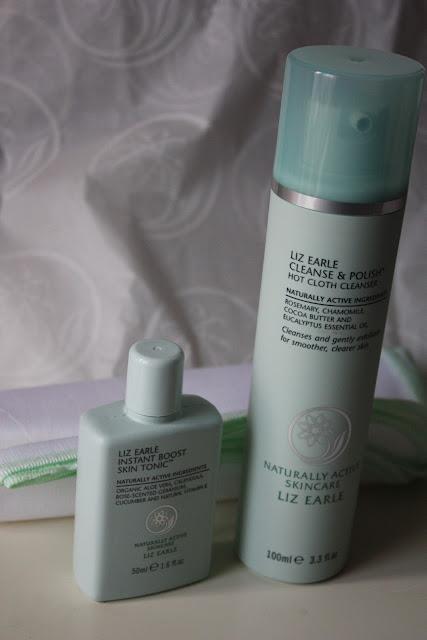 The Liz Earle Cleanse and Polish Hot Cloth Cleanser has been clogging up my blogger feed for some time now, and although I was captivated by what it supposedly did, I didn't actually purchase one until I got absolutely sick of my sensitive skin.
The reviews I have seen have been praising this product to the heavens. It really was supposedly THAT good! And yes, it is a great product if you have sensitive skin.
I normally get very red patch patches on my skin and I saw that many people that used this, actually kept red patches at bay. I also suffer from irritated, sensitive skin so I knew the natural products in it would help.
They did! They definitely did, but I also inherited some awful, awful spots.
I don't normally get spots all over my face, just the odd one here and there, but this product broke me out terribly. It cleaned my skin very well and I loved how you apply it to your make up and then wipe away with the muslin cloth. I kind of thought to myself, ''maybe this is good?''.. Maybe it was pulling all my unwanted, under-the-skin spots, to the surface, but ultimately, I just don't think my skin loved it as much as I did.
I wanted to be able to write a raving review [It's not all bad!] but I got spots. End of. I know this has only happened to a select few so don't dis-guard this product if you think it'll work for you! It's relatively pricey but I got a free sample of Liz Earle Instant Boost Skin Tonic which I do really love, so it wasn't ALL bad!
It's very soothing and closes my pores without irritating!
Overall, I do like the range as it's soothed and calmed down my redness but I can't carry on using a product that makes me break out. I've been using it for 3 - 4 weeks now and it's just the same story every day!
What do you think about Liz Earle Cleanse and Polish? Yay or nay?