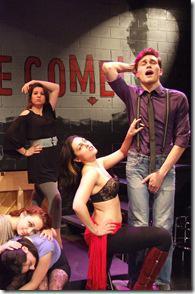 Let My People Come 
Written by Earl Wilson, Jr.  
Directed by Brian Posen  
at Stage 773, 1225 W. Belmont (map)
thru Dec 31  |  tickets: $28   |  more info
Check for half-price tickets 
  
  
   Read entire review
  
---
A raunchy cabaret that's one-part sexy, two-parts fun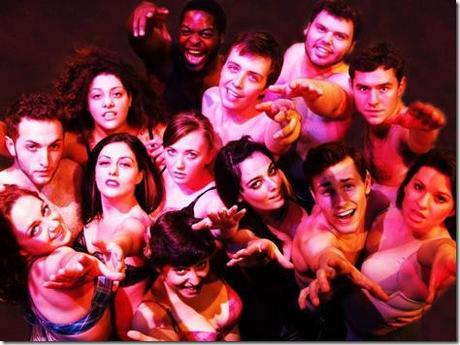 Street Tempo Theatre presents
Let My People Come
Review by Katy Walsh 
The most sexually satisfied U.S. city is Philadelphia.  Least sexually satisfied?  San Francisco.  Greeks have the most sex.  Culture having the least sex? Japanese.  On either side of the stage, sex-toids are projected. The show hasn't even started and I'm riveted with the writing on the wall!
Street Tempo Theatre presents its inaugural production, Let My People Come.  The 1970's!  In the G-rated world, Marlo Thomas sang about acceptance in 'Free to be you and me.' On the X-rated stage, a Grammy-nominated musical took that idea and stripped it down.  In 1974, Let My People Come shocked the nation by mentioning the unmentionables…in public.  Sexuality!  Not disguised, inferred or suggested, sexuality is flaunted!  Plushies, S&M, three-way, eroticism is plentiful. And there is a little something – something for everyone in this "Whatever turns you on" revue salute.   Let My People Come is not a dirty little secret, it's a bright, bawdy, burlesque. 
Director Brian Posen has fun with this show.  He has cast thirteen performers who collectively sound like a well-rehearsed church choir.  The harmony is organ-driven pleasurable.  Of course, the naughty lyrics are the anti-hymn book variety. An arousing 'Dirty Words' number is high-energy hilarious.  'What an awful word is c#nt. No word can be more blunt.'  With choreography by Matter Dance Company, the synchronized gyrations and nipple-plucking is upbeat fun.  The energetic ensemble is enjoying creating a spectacle. It's like their playful foreplay going into a touchy-feely, pulsating orgy. There is a lot of love in this lustfest.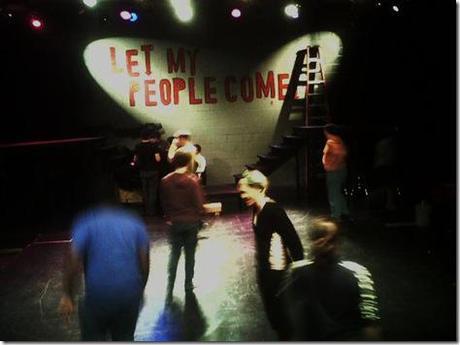 Individually, each of the young cast share snippets of their personal sex life.  The technique is the difference between friends-with-benefits and anonymous sex.  Both may be momentarily satisfying but familiarity adds memorable depth. We learn intimate details about virginity, coming-out, and saying 'I love you.' As a group, they are cocky. As singles, they are vulnerable. Solos are heart-felt but sometimes hard-to-hear. Like sex, adding a partner(s) adds to heightened gratification. Throughout this raunchy cabaret, the best moments are the entire ensemble dancing, singing and getting semi-naked together. 
Who knew voyeurism could be so amusing? Or that someone singing-dirty-to-me so titillating? Even though – *spoiler alert* – there is no frontal nudity from the waist down, there is still plenty to see in this skin-pick. But be warned this irreverent romp is not for the prudish. So, if your panties are in a bunch over this review, this is not the show for you.  
Rating: ★★★
Let My People Come continues through Date at Stage 773, 1225 W. Belmont (map), with performances Thursdays-Saturdays at 8pm.  Tickets are $28, and are available by phone (773-327-5252) or online at stage773.com (check for half-price tickets at Goldstar.com). More information at streettempotheatre.com. (Running time: 75-minutes with no intermission)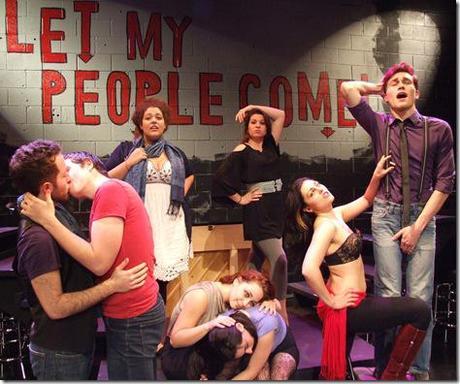 ---
artists