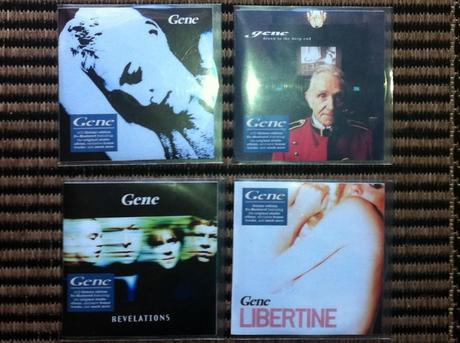 In hindsight, it's easy to see why Gene stood out amongst all the other British guitar bands that emerged in the mid 90's, but it would also be a lie to claim that they had nothing to do with Britpop. Some who dismiss the genre as homogenised and derivative forget that as a whole the scene consisted of a variety of groups with their own individual styles. After all "Britpop" is an abbreviation of British Pop, a term that hardly narrows things down. Gene may have had their own sound but they arrived when Britpop did, and were one of the groups who were able to break through to a wider audience thanks to indie guitar music being very popular at the time. Now, two decades have passed since the band's rise into the public eye, and over it's been over ten years since they split amicably, bowing out with dignity. Bringing together their entire output and some rarities, five deluxe edition reissues of each Gene album offer an ideal opportunity for listeners to delve deeper into the back catalog of this hugely underrated band.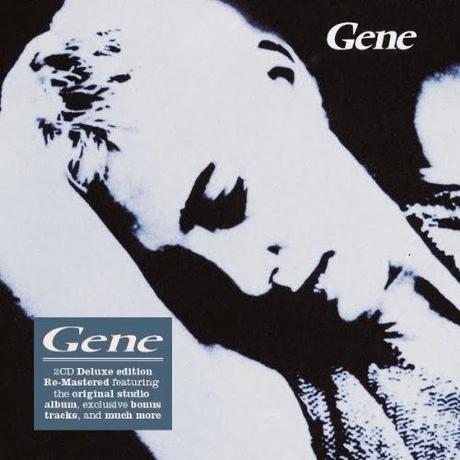 Attitude and style-wise, they had very little in common with the likes of Oasis, and never considered themselves to be part of the Britpop movement. However, there's no denying that Gene's music reflects the positivity and hopefulness of the era, and their success may not have happened in a different musical climate. 1995 was the perfect time for the debut LP 'Olympian' to arrive. There's no denying that to my ears, the confident swing of 'Haunted By You' evokes the excitement of the early Britpop period perfectly. The much mentioned Smiths influence is present in the exquisite strut of the infectious opener which still brings to the spine when frontman Martin Rossiter's voice goes up a key on the final chorus. 'Your Love, It Lies' is one of many examples of their gift for fusing classy romantic verses with raw, passionate choruses, and is followed wonderfully by the magnificent Motown/Jam-flavoured 'Truth, Rest Your Head', hitting on true magic when another one of those splendid choruses arrive.
The remastered sound on the infectious 'A Car That Sped' lends its rhythm section some extra punch, giving a fantastic album track more clarity soundwise. Afterwards, the jagged guitars of 'Left Handed' highlight the band's new wave influences on a moment that kicks into the most urgent pace here.
The astonishing 'London, Can You Wait' only has one chorus, but it has the power of a hundred. A classy, heartfelt ballad delivered and sung brilliantly, it's one of the era's most underrated treasures and proves that their album tracks could sometimes hold even more magic than the hit singles. 'To The City' has a darker, more abrasive character in contrast to the blissful 'Still Can't Find The Phone', a jangly guitar- toe-tapper with the occasional Elvis impression thrown in. Powered by classy guitar chords and another belting chorus, the mighty 'Sleep Well Tonight' is set against a lyrical backdrop of drunken nightlife, and trouble that "comes from the pubs and the clubs".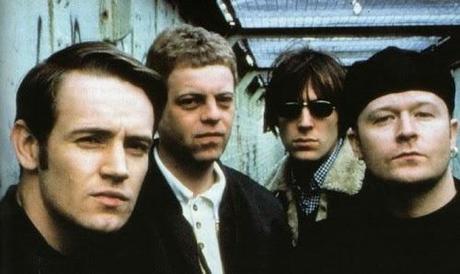 The magnificent title track is epic yet humble, delicate yet powerful. Another commanding vocal from Rossiter adds even more sparkle to an effortlessly spellbinding melody, which eventually rises into a sensational singalong coda that could happily last for hours. It's the sort of thing that assured them a place in musical history right from the early days, even if that rightful place is overlooked by many and acknowledged by an educated minority. Finishing the album in elegant style is the charming 'We'll Find Our Own Way', a moment of heartwarming sincerity which proves rather than the bands that inspired their sound, it's Gene's own character that defines 'Olympian'. The LP hit number 9 in the album chart and established the London quartet as one of the country's most exciting bands of the mid 90's.
As brilliant as it is, it could have been even better if they included the much loved debut single 'For The Dead' on the album, so it's very handy that it features here as a bonus track straight after the main songs. Combining breezy, upbeat melodies with despairing lyrics, it's an essential Gene moment and one of the all-time great debut singles. But where are all the other non album tracks and b sides from the period? Well, this is where a couple of these reissues throw up some paradoxes. Gene released four studio albums, but the amount of b sides, session tracks and live recordings take up more than five extra CDs, so they certainly wouldn't have had room if they just reissued each album with a bonus disc.
Which means that the 1996 b sides and rarities compilation 'To See The Lights' is also given its own deluxe edition alongside the studio LPs. It also means that because the early b sides are on there, they don't feature on the 'Olympian' reissue like they should have done. It is odd to buy a deluxe edition of an album and not get any of the b sides. Maybe Edsel Records are aiming these reissues at people who want to buy the whole collection, and if that is the case then featuring identical tracks on two albums would have been a bit pointless. Still would have been nice to hear the non-album songs all together rather than spread out and interrupted by live versions, session tracks and covers like they are on 'To See The Lights'. So instead of the b sides, if you fork out on the deluxe 'Olympian', you get 'For The Dead', a single edit of the title number, and four cuts from a couple of BBC sessions broadcast in 1994 and 1995. On the bonus disc are two gigs from '95 that both consist of ten songs. It might be fair to say that if you just intend on buying the deluxe version of the debut, you may be better off getting a standard 'Olympian' and a standard 'To See The Lights' instead. You won't get the b sides otherwise. But for hardcore fans of the group and completists, the live recordings will delight.
'Olympian' - 9.5/10
(Deluxe edition 8/10)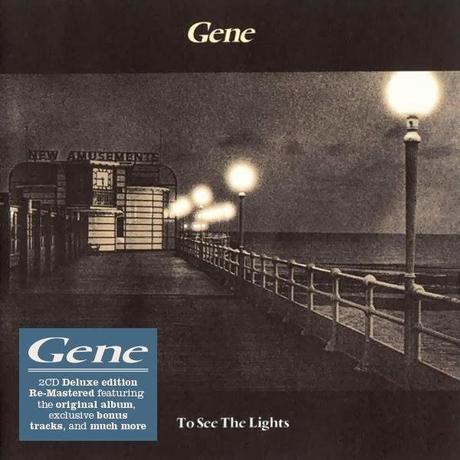 In some ways it was probably an easy (as well as convenient) decision to add 'To See The Lights' to these reissues, since the original compilation remains so well loved by fans of the group. Fantastic second single 'Be My Light, Be My Guide' is gritty, full of confidence, and an indication of the fire that was burning inside them during those early days, while their fabulous version of the country and western classic 'Sick, Sober And Sorry' is packed full of direct, energetic and addictive qualities. 
Rossiter's voice hadn't quite found its definition yet and as a result he certainly sounds more like Morrissey than he did afterwards. 
'Her Fifteen Years' is a pleasant reflective number that burns slower than much else here, the dynamic soul ballad 'I Can't Decide If She Really Likes Me' is one of the finest non album tracks the band ever produced, and the hard biting 'To See The Lights' features some fine riffage. Musically, 'I Can't Help Myself' is a fine companion piece to 'For The Dead', and another one of those "should have saved it for the next album" treasures. A joking but sincere-sounding ode to a hooker, 'How Much For Love' demonstrates their sense of humour, while 'Child's Body' is a sturdy and strident grower. Following two enjoyable covers (their own spin on Lennon/McCartney's 'Don't Let Me Down' and a live 'I Say A Little Prayer') we get the Jam-esque 'Do You Want To Hear It From Me' which talks of "grace, style, nerve and guile", as well as the superb 'This Is Not My Crime'. Some would say it's a crime that it was only a b side. Along with the live tracks and sessions, 'To See The Lights' is a great but hardly cohesive collection of songs and it loses marks for featuring multiple versions of two tracks. However, the music is wonderful and impossible to argue with.
'To See The Lights' - 7.9/10
(Deluxe edition 7.8/10)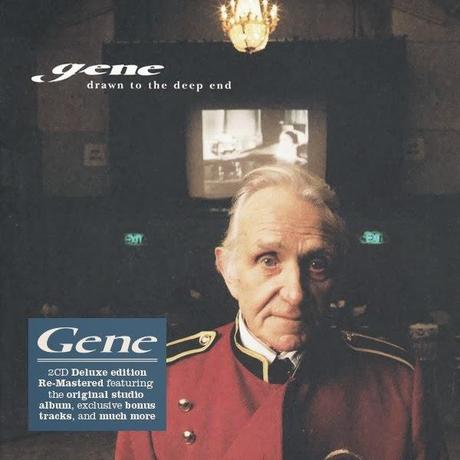 At this point, even the bonus tracks on Gene's singles were delivering magical things, and expectations for their second full length were high. 
1997's massively underrated 'Drawn To The Deep End' was a bigger and more personal record, with many of the songs touching on Rossiter's depression and how he was coming to terms with his newfound success while trying to figure out his place in the world.
Beginning with surprising shades of psychedelica before bursting into uptempo urgency, the thrilling mini-opus 'New Amusements' finds them attempting something more ambitious. Parts fit together perfectly and highlight the intelligence that blessed the group in the songwriting department. The vibrant shake of the incredible 'Fighting Fit' is Gene at their most anthemic and inspiring, conjuring up a real feeling of seizing the moment. Mixing melancholy and fury, the superb 'Where Are They Now' delivers another surging chorus and musical passages decorated with gorgeous guitars, particularly towards the end where it subtly recalls a certain Manchester band's 'There Is A Light That Never Goes Out'.
The run of incredible tracks that open the record continues with the stunning 'Speak To Me Someone', a yearning cry from the darkness which could match any soul classic for expression of emotion. Picking up where the debut album left off are the charming verses and rousing choruses of 'We Could Be Kings', which has a guitar solo near the end with 'Britpop' written all over it. Yet they were still operating outside of the genre, taking pride in doing things their own way and taking pleasure in being the odd ones out, singing about living in "a world that hates anything delicate" on the beautiful 'Why I Was Born' and reflecting the feelings of wanting to shake off uncertainly on 'Long Sleeves For The Summer'. The smart, engaging plea 'Save Me I'm Yours' precedes the driving riffs and chaos of 'Voice Of The Father', a moment that ups the tempo at just the right point before settling into an atmospheric piano part and then exploding back into life again.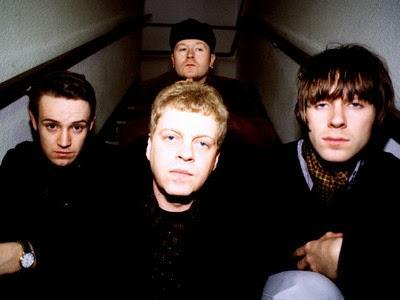 The LP's only weak point 'The Accidental' certainly isn't a bad track, just one that pales slightly in comparison to the stellar material that comes before it. The album doesn't really need it, a fact highlighted when it is outclassed by the following 'I Love You What Are You', a joyous romantic singalong that soon becomes an intelligent, dynamic penultimate epic. The wonderful 'Sub Rosa' begins life as a low key acoustic lullaby before warm brass joins Rossiter's tender vocal and leads into a terrific instrumental section built on the muscular power of the rhythm section and spiky guitars. An incredible way to close an album. 
The b sides from the singles are all present. Stirring piano ballad 'Drawn To The a Deep End' is the would-be title track that was bizarrely left off the album, and forever destined be one of those "hidden gems" that reward the listeners keen enough to investigate their work further. An easy-going cover of The Small Faces' 'Autumn Stone' uses its space in an alluringly accessible way, and the impressive 'Cast Out In The 70's' continues to invite the Smiths comparisons with its conspicuous faded-in intro and Marr-esque guitars. As well as a lively romp through The Jam's 'Wasteland', a sensual cover of R.E.M's 'Nightswimming' is a nice thing that should have been moved to the end of the run of B sides to separate it from original Gene compositions like the nicely arranged 'Dolce And Gabanna Or Nowt', and a dark, theatrical outpouring of emotion entitled 'As The Bruises Fade'. Rossiter seems to channel Elvis during 'The Ship Song', also a superb addition to the original album that features another ear catching solo from Steve Mason.
After 'Drawn To The Deep End' provided the band with another Top 10 album and four Top 40 singles, Gene reached what would turn out to be their peak. In what many consider to be their defining moment, they played with a full orchestra in front of a sell-out crowd at the Royal Albert Hall. Eight top notch numbers from that show are featured on CD2, along with a couple of Radio 1 sessions from the period.
'Drawn To The Deep End' - 9.2/10
(Deluxe edition 9.2/10)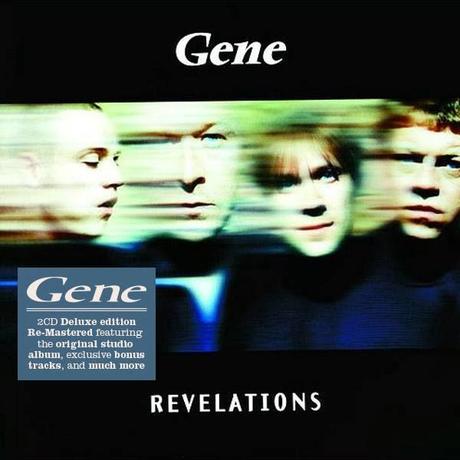 Much of '98 was spent working on the third album, but Gene eventually returned the following year to a different musical climate, after the buzz of Britpop had worn off. Apparently their label ordered the band to record their album in just four weeks, leaving little time to add finishing touches to certain songs, and maybe causing the group to lose some of their quality control. It wasn't just the music industry that had become a darker place, as the optimism of the mid 90's had been replaced by worry and anger. The broken promises of Tony Blair's government had destroyed any positivity that had been rushing through the country only a couple of years before, and this disappointed Britain can be heard at the heart of the flawed but occasionally awesome 'Revelations'.
Summing it all up perfectly with lines that talk of "dreams swept away with the tide", 'Revelations' begins with the superb 'As Good As It Gets', a burst of passionate anger and an anthemic state of the nation address. Taking a realistic look at the country post-New Labour, it hinted that there was more turmoil to come, also reminding us that no matter who's in charge, politicians are always going to fuck us over, and all we can do is fight for our own survival. 
There's a noticeably darker edge to 'In Love With Love', certainly more ferocity in the guitars and more of a bite to Rossiter's voice. Following the solemn grower 'Love Won't Work', 'The British Disease' is another terrific critique of Blair and his cabinet, built on a lively, defiant bounce and echoes of Smiths classic 'What Difference Does It Make'. An electrifying moment that should have been a single. A great track that WAS a single comes in the form of the moody Spanish horn-flavoured charge of 'Fill Her Up' which haunts, uplifts and provides the ONLY Gene track that you can really dance to, while 'Something In The Water' is powered by a slow burning melancholy that harks back to the soulful drama of the previous album.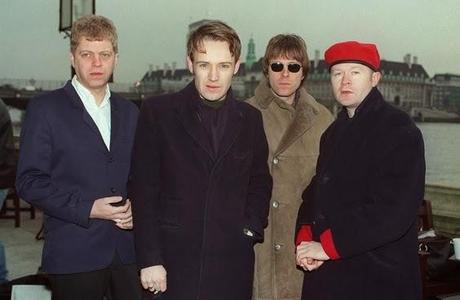 Highlight 'Mayday' is almost like the sequel to 'The British Disease', sharing the same chaotic S.O.S vibe, this time urging the public to "come play your part" against "the new enemy". Set to a fantastic tune, it's another one that defines the times in a hugely admirable way. 'Angel' dips back into the group's more introspective side and is noticeably more resigned in tone, but sounds very much like a b side or bonus track when it follows something as great as 'Mayday'. 'The Looker' is decent enough yet comes dangerously near to being Gene by-numbers, while 'Little Child' skips by on a sweet breeze but doesn't revive the quality of the album. Luckily the final tracks do.
The swooning soul of 'Stop' is almost like the offspring of 'Olympian''s title track and 'London Can You Wait', and revisits the sophisticated elements of their sound while the tough, up-for-a-fight 'The Police Will Never Find You' does the opposite, musically recalling The Faces at times and offering an unexpected "la la la la" coda towards the end. "Giving the world the kick it requires", the dazzling 'You'll Never Walk Again' ends the album on a charming, graceful note as chiming guitars meet moving piano notes and another spectacular vocal to close 'Revelations' wondrously. Although their third LP didn't deserve many of the negative reviews it received upon release, for a period during the second half it does make you wish they'd kept the consistency up. However, three below-par songs don't prevent the other ten from shining, even if a couple of them do take a few listens to have a real impact. 'Revelations' is very much a snapshot of the negativity, uncertainty and disillusionment of the late 90's, while musically it showed Gene at their most diverse. It could have easily been three tracks shorter though. Or replaced with a couple of the b sides that accompany the album.
The Byrds guitars, gentle organ, raw drums, bar room piano and Beach Boys backing vocals of 'Toasting The Union' are interesting, while the moody 'Man On Earth' is also well worth a listen. Why wasn't the excellent 'All Night' on the album? Just one helping of that spine-tingling melody that surges through the chorus is enough to pull you in. 'To All Who Sail In Her' isn't as essential but is possibly as far as Gene ever ventured into pop territory, a ballad flowing with flavours of the Style Council and coloured with surprising falsetto backing vocals. The maudlin 'Pass On To Me''s fragile emotions and ghostly acoustic guitar are a low key pleasure, while the brilliant 'Touched By The Hands Of Havoc' offers up Queen-esque classic rock with a jaunty piano part in the middle eight. 'Common As Air' isn't as inspiring, in fact it sounds tired before it really starts, and the initially pleasant but unremarkable 'Slice' concludes the selection of B sides that end CD1. 
Out of all these reissues, 'Revelations' is the only one that features a complete live set rather than gig highlights and radio session tracks. The second disc is made up of 16 tracks recorded at Radio 1's annual Sound City event from 1998 that took place in Newcastle. Featuring what is very nearly the perfect Gene setlist, it saw tracks from the third album given an airing alongside classics from the first two LPs. 'Revelations' landed at number 23 in the album charts, and failed to follow the previous offerings into the top 10 at a time when all the bands from the mid 90's really needed to prove themselves. Quite understandably, the band criticised their record label for not allowing them the time they needed to make a better album, as well as a lack of support when it came to promotion. The group parted company with Polydor Records and regained their artistic independence on their own label.
'Revelations' - 7.9/10
(Deluxe edition 8.3/10)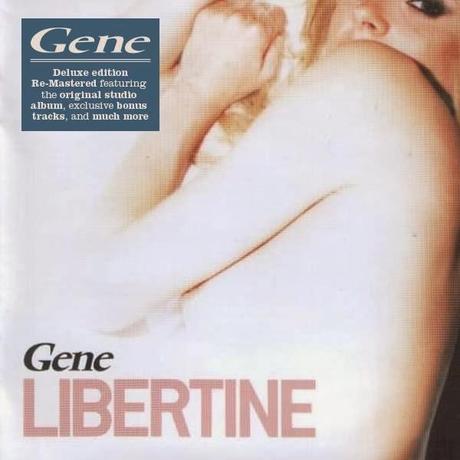 The fourth full-length 'Libertine' arrived in 2001 to a muted response from the mainstream, but a warm reaction from loyal fans. In contrast to its predecessor, it's a more relaxed affair, with a more noticeable presence of piano on the album. Although it may lean a bit heavily on the ballads overall, 'Libertine' is undoubtedly a strong finish from the four piece. It's fair to say that these songs grow with each listen and are designed to be appreciated over time, and what it lacks in immediacy it makes up for in longevity. The arrangements have far more dimension, like on the marvelous seven minute opener 'Does He Have A Name?', which opens up a few new avenues for the band, yet still retains all their strongest qualities. Following the shadowy crunch of 'A Simple Request', the mournful 'Is It Over' provides the genuine soundtrack of heartbreak before highlight 'O Lover''s sad, sweet vibes lead to a magnificent chorus blessed with gorgeous, soulfully understated strings.
'Let Me Rest' turns from smooth Style Council-esque soul-pop to howling guitars and Hammond towards the end, while the surprising highlight 'We'll Get What We Deserve' takes a bizarre step into reggae-blues, which doesn't turn out anywhere as near as it could have been. In fact it's excellent. Another one of the record's best moments 'Walking In The Swallows' has shades of Queen's 'You're My Best Friend', but with any pomp replaced by elegance. Another magnificent chorus brings the only Smiths-esque moment here, as they finally broke free from the copyist tag. The tremendous 'Yours For The Taking' is another high point and the album's anthem. Flavours of funk in the bassline join a melody packed with passionate drama and an inspiring chorus. Rather interestingly, in places it's not unlike the comeback single that Morrissey would release a couple of years later. 
'You' is a tearfully romantic moment with a tidy sound and some lovely brass continuing the album's remarkably strong second half. The great tunes keep on coming as the jazzy drums, guitar stings and mighty uproar of sound during 'Spy In The Clubs'' chorus combine to create something darker and more intense than anything else here, before the splendid 'Somewhere In The World' ends the album in epic style, combining sadness with hope and dreaming of refuge from despair.
On 'Libertine''s parent album we get a wealth of stuff: the final Gene single along with eight B sides, and five unreleased Gene songs exclusive to this superb re-release. I won't even take points off for putting five of these tracks at the end of CD1 rather than putting them on the second disc to make it more of a companion album.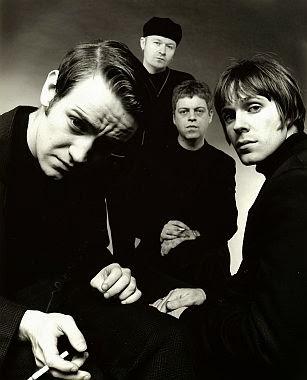 'If I'm A Friend''s attractive guitar and organ fuels another slow burner, while the direct, subtly funk-flavoured 'Left For Dust' is the sound of regrets translated brilliantly into music and lyrics, definitely higher than b side quality. Topped with some elegant cello, 'Supermarket Bombscare' is a haunting acoustic lament that would have been a fine addition to the album, and the classy 'Little Diamond' is somewhat exotic sounding in places. A six minute long instrumental groove that shows off their skills as musicians, it's oddly like a British indie Santana at times, and even enters slightly disco territory towards the end, handclaps, bongos and all. Very interesting indeed.
CD 2 opens with an unreleased studio recording of the smooth 'Rising For The Sunset', which comes across as rather tame. Maybe Gene were making sure that their final batch of songs were to be as great as possible, including the b sides. Which explains why the pleasant but hardly essential studio outtake didn't see the light of day over a decade ago. On 'Who Said This Was The End?' the occasional flashes of humor are contrastingly complimented with a melancholic breeze, but 'From Georgia To Osaka' and 'With Love In Mind' are where you realize that as brilliant as Gene were, their style could only stretch so far. They knew where their strengths were and obviously didn't think that branching out into other genres or indulging in wild experimentation was what they good at. By this point they were still delivering great songs, but you wondered how long they'd be able to carry on with this style before it wore thin. 'Welcome To Dover' is an impressive parting shot at the world that Gene was leaving behind, and a swipe at bigoted attitudes towards immigration.
Unreleased song 'Baby I'm Sorry' is unashamedly camp disco, with two Martin Rossiters singing with each other during the verses. They could have given it to Candi Staton instead. The intro and outro do bring to mind Badly Drawn Boy's 'Disillusion', which may explain why it didn't get a release until now. 'Man Seeks Life' features more of that sane charming guitar work in the early Gene tracks and in places revisits the feeling of 'London Can You Wait'. Certainly isn't going to disappoint the hardcore fans of the band. It's unlikely that Gene are going to reform, so unheard songs are pretty much the best thing those fans could wish for, especially when they are of such good quality. A demo recording of the instrumental '6 a.m' is definitely very different to much of what they were coming up with during this period. With a psychedelic energy flowing through it via dub percussion and howling guitars, again it's another display of their musicianship that's well worth hearing. 'Skin Parade' does an admirable job of addressing the degrading attitude towards women in the press, but I can see why it has remained unreleased until now. The second disc is rounded off with seven demo versions of album tracks, concluding a great value-for-money package that is essential for fans and recommended for others to take their time with and enjoy in stages.
Final single 'Let Me Move On' (included as a bonus track on 'Libertine') is appropriately very much the song playing during the titles after the movie concludes with a happy ending. "All I ask for is my place in history for all that I have done, and then I'll move on." Wisely they knew that they'd taken their music as far as they could, and knew what their strengths were. Satisfied with their work, Gene decided to cement their reputation by going their separate ways before the magic disappeared. 
'Libertine' - 8/10
(Deluxe edition 8.5/10)
They didn't fade out in an undignified manner or crash dramatically, instead they bowed out with class and integrity still intact. Rounding up their entire back catalog with these reissues provides a fine opportunity for people to discover more about this incredible and often overlooked band whose output certainly deserves further exploration. 
https://twitter.com/gene_band
https://www.facebook.com/genebandofficial?ref=ts&fref=ts