Garnier Ultra Blends Royal Jelly and Lavender 

 Anti Hairfall Shampoo
Claims-
When hair is weak and fragile, it's prone to hairfall.
The Ultra Blends formula is a blend with Lavender Essence and Royal Jelly, known to be rich in amino acids, vitamins and lipids, it helps reinforce and strengthen your hair 
Discover hair that is strong and resists fall from 1st wash.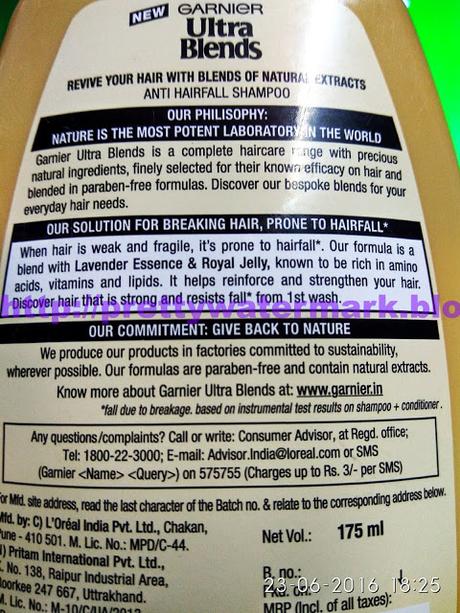 Packing-Comes in a stylish and attractive packing ,which attracts ones attentions.Its a travel friendly pack.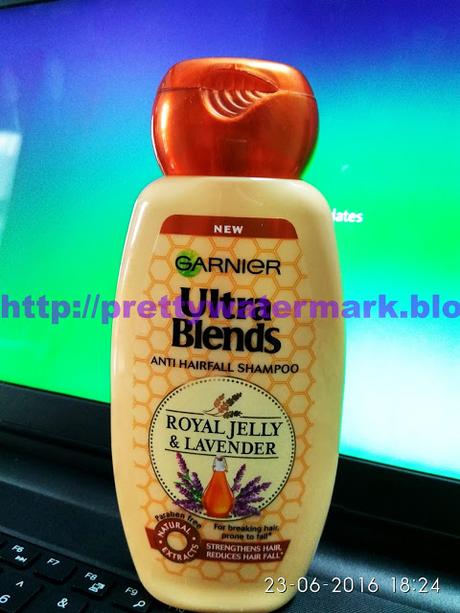 Ingredients-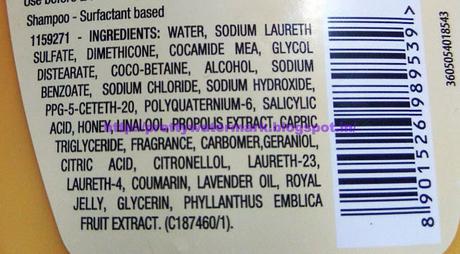 Details-
Brand-Garnier
Net Weight-175ml
Price-Rs120/-
Best Before-24 months from Pkd date.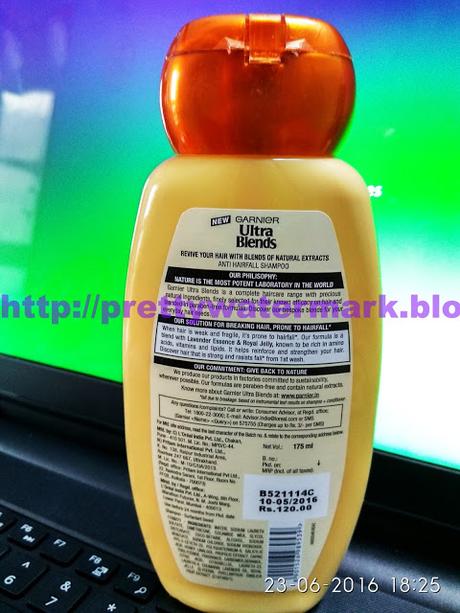 My Take On The Product- The Shampoo has no harsh chemicals ,it is enriched with natural  extracts and is paraben free.The shampoo is enriched with Royal Jelly & Lavender.It has a mild fragrance .It helps in removing excess oil  & dirt,leaving the hair oil free and dirt free ,giving it a natural shine.If you have oily hair like me,then you need to use it every second day ,to keep the excess oil away.As for the anti hair fall part ...I really am not aware as I'm not facing hairfall at the present.Overall worth a try .Suitable for all hair types.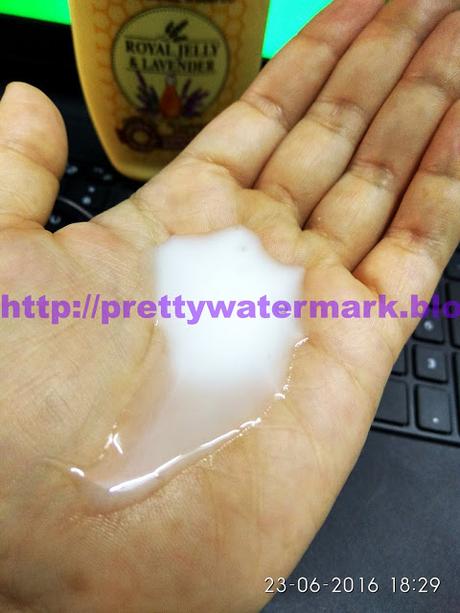 Procs-
Affordable
Smooth texture  & lathers well.
Removes excess oil and dirt .
Paraben free.
Natural extracts
Suitable for all hair types
Travel friendly
Easily available
Cons-
None-
Rate-4/5