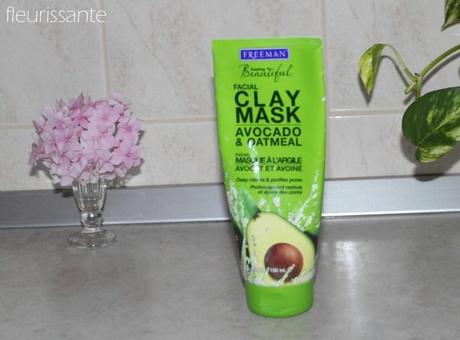 Hello lovelies,
clay masks, along with moisturizing masks are a must have in my routine. Having combination skin with enlarged pores often results in clogged pores, so my skin benefits from using clay masks. After finishing Sisley Tropical Resins Mask I had no idea what to buy instead. It was approximately at the same time when Freeman launched in drugstores, so after hearing a lot of rave reviews, especially for this mask, I bought three masks. Today I'm going to review Clay Mask with Avocado & Oatmeal.
The mask is green and very thick so I need to use quite a lot for my entire face. I usually leave it on for 10 to 20 minutes (until it dries). It comes in a pretty big tube (150 ml) and it is pretty affordable (around 30 kunas).
INGREDIENTS: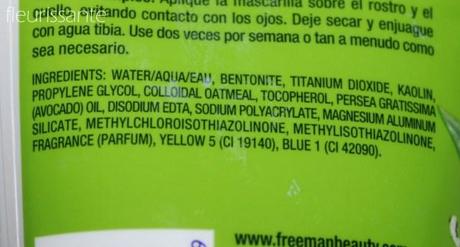 I do notice a difference after using it. It doesn't completely clean out the skin, but my skin is visibly clearer. I especially see a difference if I don't use it regularly. With regular use (two times a week), my skin remains pretty clear.
I was worried that it will dry my skin out, and it feels a bit drying, but I counteract it by applying a heavy moisturizer or a rich moisturizing mask after it.
The biggest minus of this mask is its fragrance. It is pleasant, slightly sweet and it reminds me of something from Lush (I just can't remember what), but it is so irritating. The moment I put it on my face (I avoid eye area), my eyes start to burn and itch. The irritation disappears after a minute, but this minute is still very unpleasant. I have to add that my eyes are not sensitive.
It seems that I'll have to search for a new clay mask. I'm a bit sad because this mask worked for me (other than the scent) and it was pretty affordable but I definitely do not plan to torture myself anymore with this one.
xoxo Tamara