This is the secon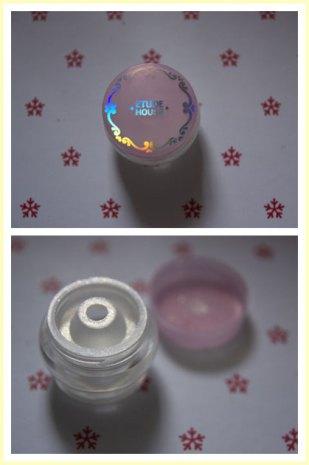 d eye glitter that I own and it's in a lovely pale yellow gold shade. After trying the one from Too Cool For School (Review), I knew that I wanted to try some other shades! Korean eye glitters are more subtle in comparison to ones in the Western market so they can be used for an everyday neutral makeup look but at the same time, they can be buildable and layered for night outs too.
Considering that it is from Etude House, it comes to no surprise that the packaging is so adorable! Like the one from TCFS, it has a small opening for you to take product out and this stops you from making an absolute mess. I find that it is best applied with either a pencil brush for a nicely blended out application or a Q-tip/cotton bud to pack on the glitter. There is no way that a larger brush can fit and using your finger could turn out a mess! =P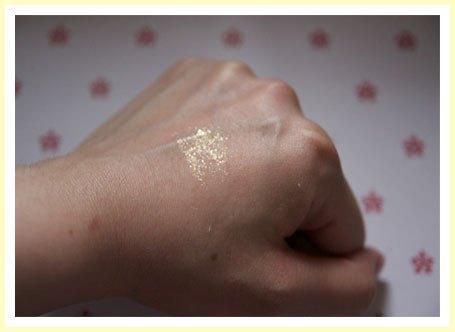 The glitter is very finely milled but the payoff is phenomenal. You really do not need to spend a lot of time layering it on. It makes your eyes sparkle so beautifully in the sunlight!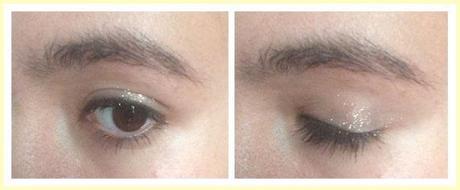 I think this glitter, like any other glitter, is great for adding glam to a makeup look. There is nothing to say other than that it is absolutely beautiful and if you have an opportunity to pick this up, definitely go for it! =)

♡ Not extremely messy to use (easy to apply)
♡ Long lasting
♡ Beautiful colour
♡ Cute packaging
♡ Inexpensive

None!