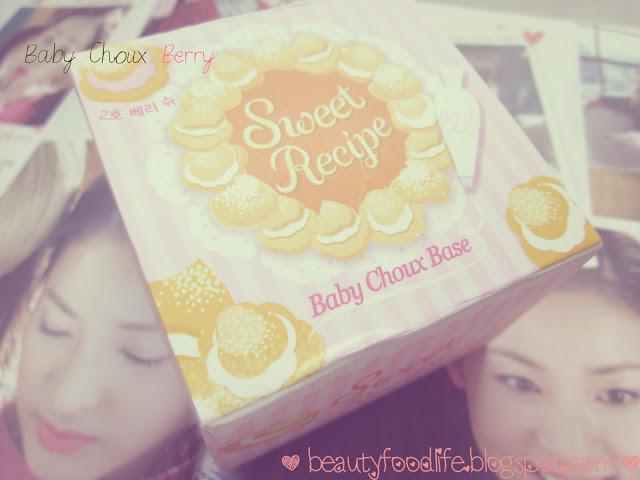 Hellooo.. Finally, after long time I didn't make review on Etude House product, I post review about my new baby 

♥ 

Etude House Sweet Recipe Baby Choux #2 Berry ~~
After read some review about this base make up, finally I decided to bought this.. Especially when I read Ada review about this base.. Yes, as I told before in My Favorite Blogs ♥ , she is one of my favorite bloggers, you can read her review version here.. By the way, I bought this at Chibi's Etude House Korea.. Yippie.. ~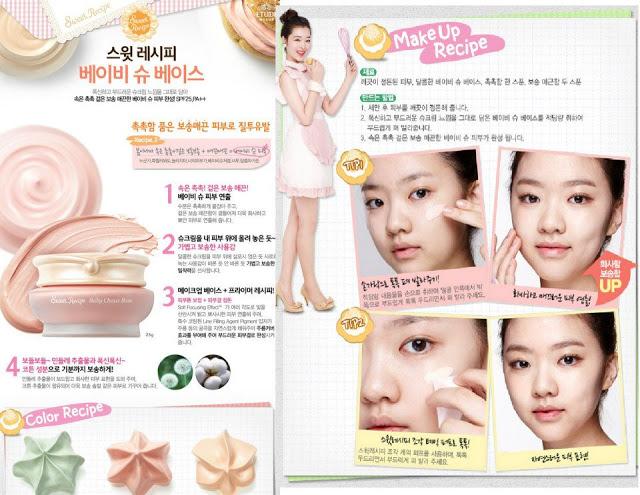 There are 3 types of this base cream :

♥ 

Mint for redness skin

♥ 

Berry for pale skin

♥ 

Peach for yellow and dull skin
At first I quite confused which one that I should buy, between Berry and Peach.. But after I read some review, the Peach one makes skin looks too white... so I choose Berry one..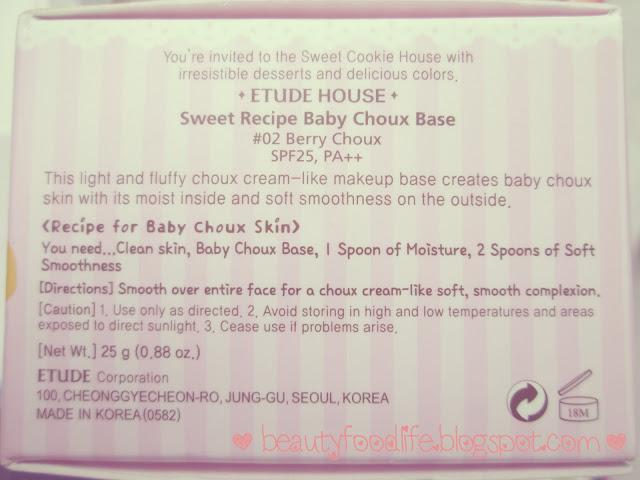 It contain SPF 25 too.. 

♥ 

So it's also can be use as sunscreen.. But I still use my sunscreen Nivea Sun Whitening SPF 50 to give me double protection.. Te hee :D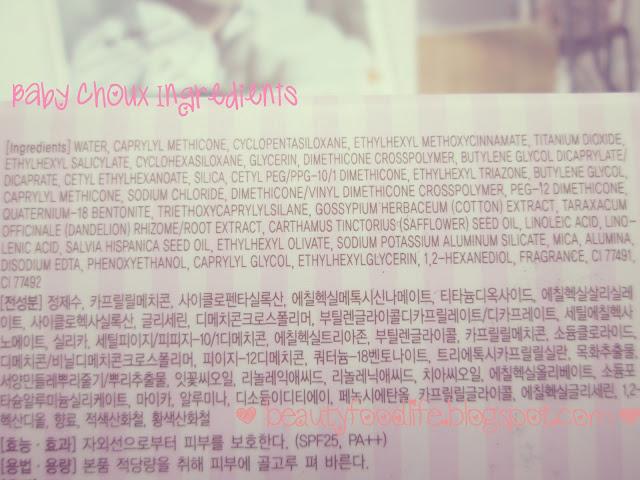 the ingredients


In my opinion, the box is cuter than the jar.. The jar is just like a foundation jar.. It's not too heavy though..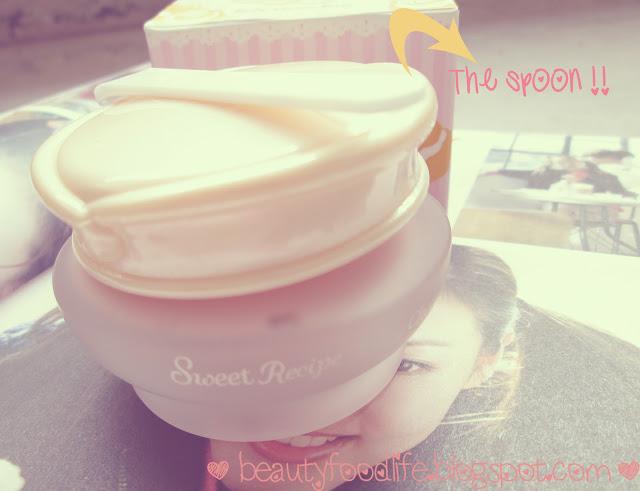 And the good thing you will also got the spoon or spatula to take the cream.. So it will stay clean ! But, I prefer using my finger than use the spoon..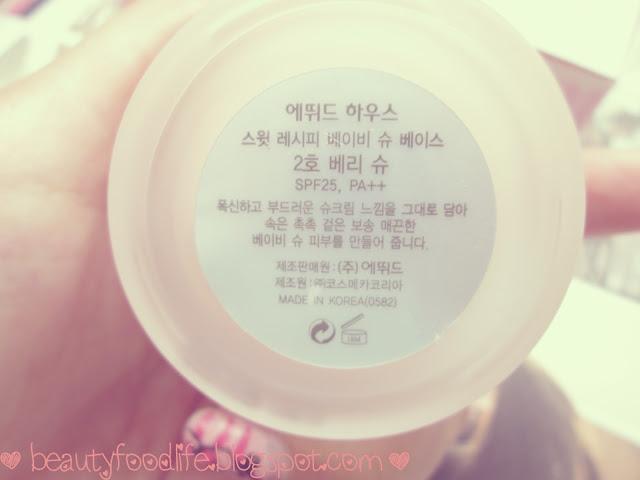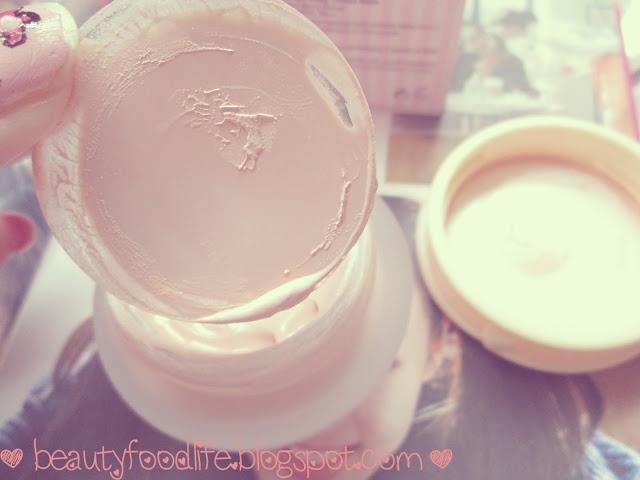 It has plastic separator too.. But I think it's useless, because sometimes the plastic just make the cap dirty.. ~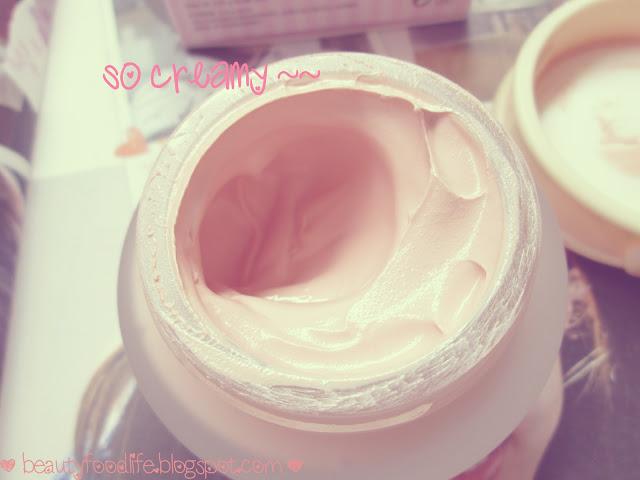 It's soo~~~~ creamy !! 

♥

♥

♥

♥

I love the texture, so soft and moist..And the smell is so fresh.. I love the Berry smell on my face..

^^

♥

Though the smell won't stay in long time.. haha


It's time for SWATCH :D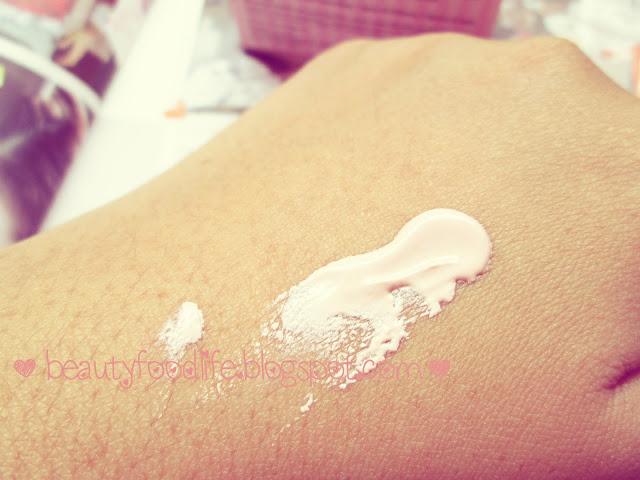 You only need few cream for your whole face.. :D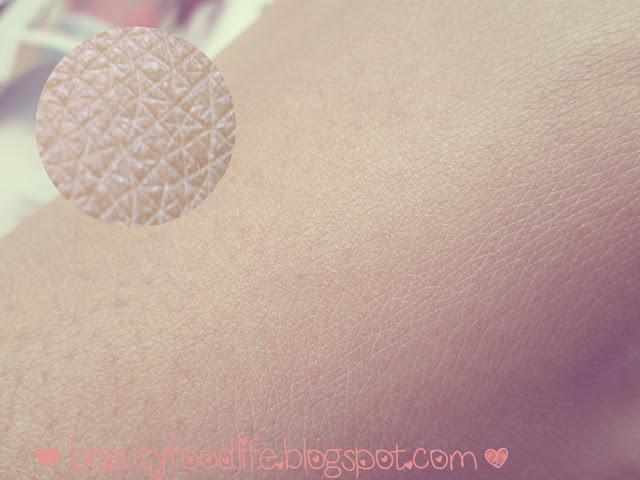 After blended.. ~~Actually I didn't see the difference when I swatch on my hand.. And it didn't change any color of my skin.. 
Time for swatch in my face ^^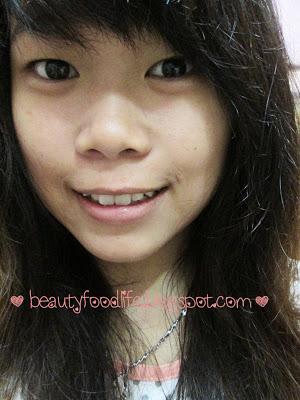 Bare face >.<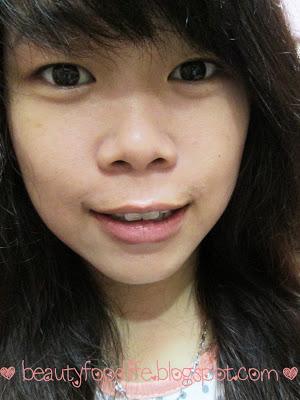 moisturizer + Baby Choux #2 Berrynot really changed anything at my face huh? ~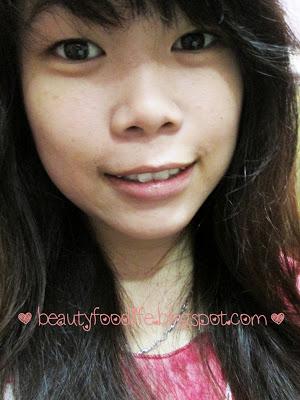 Baby choux base + BB creamI use my favorite BB cream Etude House Precious Mineral BB cream on W13  :D
From far, It looks like nothing change at my face, except my face feel smoother.. But when I look close up.. I can see the difference :D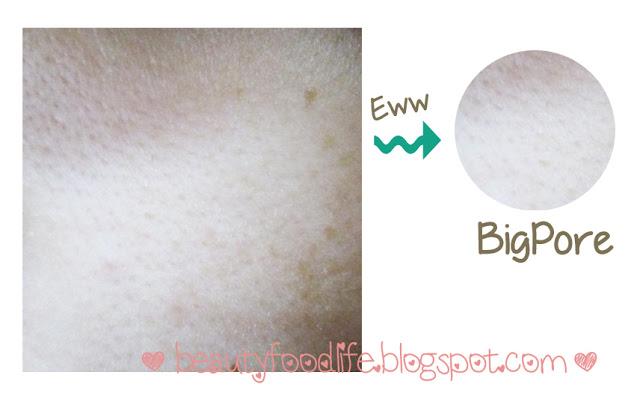 Before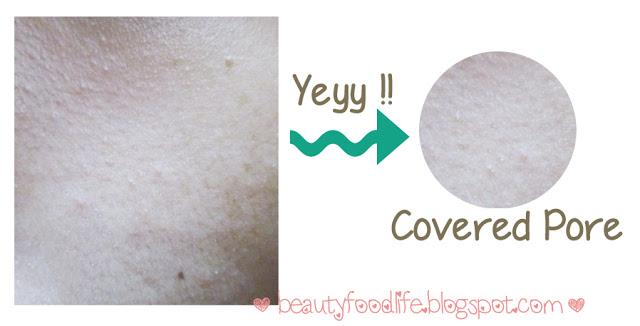 After


Yey.. It can cover my Pores perfectly.. ^^

♥

♥

♥

It can blended easily too.. I use my finger to blend the cream, because I don't have any sponge.. lol
It can makes my make up more long lasting too.. and how about the oily control? The oily control is quite good.. I use it for 4 hours and my face is oil free.. 


♥ 

Conclusion 

♥


Plus :

♥ 

Moist and soft

♥ 

Can cover my pores nicely

♥ 

Smells very good.. i love it ^^

♥ 

The oil control is good

♥ 

It doesn't makes my face looks too white


Minus :

Hmm.. Nothing :D


Repurchase?

I don't know.. I think it will ended in long time.. since I didn't use it everyday.. But I want to try the another type too.. The mint and the peach.. ^^
Yes, I love my new baby so much ~~ ^^
and oh, btw.. My mom bought me this Balinese shirt.. And I love the motif.. Pretty 

♥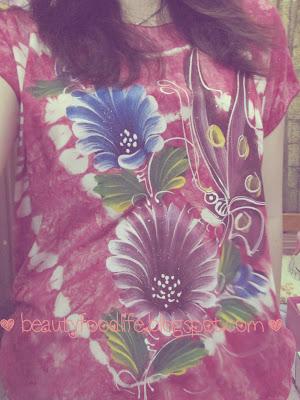 Ahh ~ Yes.. have you try this base? It's really worth it for me.. >.<Which one that you want to try?Share me :D
Thank you for reading.. 

♥

♥

♥

Hope this review help you 
Have a nice day ladies.. ~xoxo 

♥