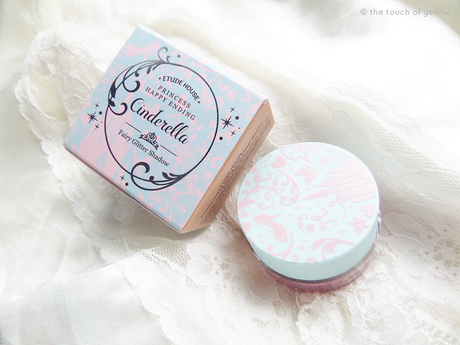 Disney has always been part of me. Especially the Princesses. And Princes, of course. I always believe that every girl will meet their perfect someone. Yes, I do believe in fairy tale. So when I heard that the Princess-y makeup brand, Etude House, collaborated with Disney (again), I couldn't help but smile. I mean a makeup with your favorite Disney Princess on it? Oh come on. Will you let that pass? Because I so will not! That is why here I am, sharing a review of Etude House's Princess Happy Ending Fairy Glitter Shadow in shade no. 1 Pink Glass Heels. OMG! What a name!
I was so excited when I received the package from Korea. I knew that it was from KollectionK and I can't wait to open it up. Fast forward… When I opened the box of this cream eyeshadow, I was shocked to see this: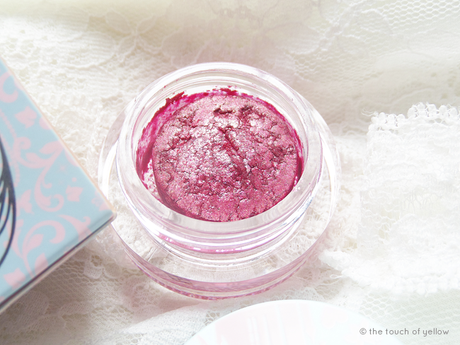 I know, right? I was like: "OMFG, is this eyeshadow expired?" Then I poked it and was surprised that it's so soft and creamy and not dry at all! But still, what the hell happened that the eyeshadow looked like it was dry and expired gel eyeliner? So I checked the expiration date – 2015, 07•07. Maybe it's just the formulation of the eyeshadow, right?
Nevertheless, the packaging is still cute and very Princess-y. And I love Cinderella! I'm not sure if the container is plastic or glass, probably something in between. The cap has the castle and obviously, the glass slipper embossed. Pink and blue theme. Definitely Cindy. Moving on…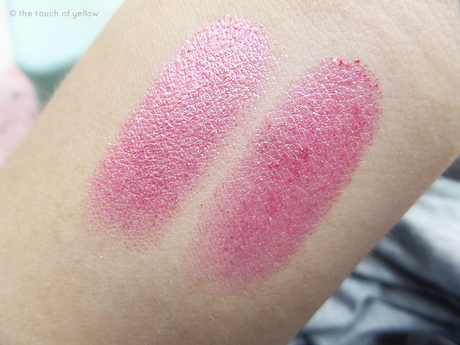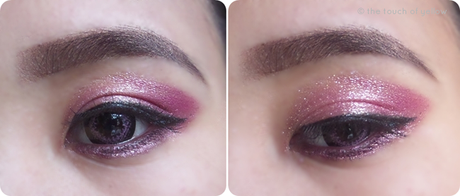 Pink Glass Heels is a hot pink shade with shimmers. I don't really know how to describe the texture and consistency of this cream eyeshadow is but it kinda feels like a sponge. When applied, it's smooth. However, it is not pigmented. You'd have to apply a couple of layers to have a noticeable color. Unless, you want a simple pink shimmer eyeshadow.
Etude House's Princess Happy Ending Fairy Glitter Shadow has a decent staying power. It stays for about 6-8 hours, even without eye primer. I guess you don't really need one since cream eyeshadows tends to stay longer than ordinary eyeshadows. My only problem with this is the difficulty to remove the shimmers on the eyes. It can be annoying sometimes. Other than that, this Etude House's Princess Happy Ending Fairy Glitter Shadow is good.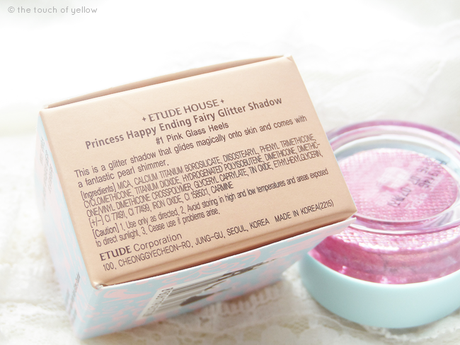 Etude House Princess Happy Ending Fairy Glitter Shadow, USD9.99
Available at KollectionK


xoxo, M.

FOLLOW ME ON: FACEBOOK | TWITTER | GOOGLE+ | BLOGLOVIN | INSTAGRAM