Hello! ~

♥
I already did a review of the old version of the Etude House Precious Mineral BB Cream here, so it is about time I review the upgraded version as well. 
This is a review of the Etude House Precious Mineral BB Cream Bright Fit in the shade No. 2/ W13 Natural Beige. My review is based on what feels like 500 sample packs I have of this. I don't know why, but I keep getting bombed with samples of this particular BB Cream. I think I have enough to equal half a tube of the full-size product by now!
The full-size tube contains 60g and comes in a super-handy pump dispenser. Etude House calls this a "BB Cream formulated with Pearl Powder with an improved adhesive texture to promote moist, radiant looking skin while protecting against UV damage and wrinkles." So this BB Cream is supposed to create moist, radiant looking skin while having a whitening effect as well as protecting against UV damage and wrinkles. Sounds good enough, now the only thing missing is oil-control.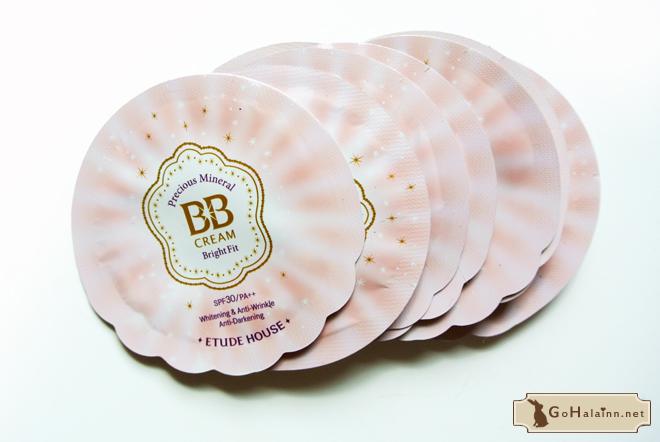 The shade is called #2 on Etude House's official page, but it says W13 on the packing (bot sample and original product). The BB Cream is available in 4 different shades. The shade seems to have a strong yellow undertone and appears to be way too dark for my skin color.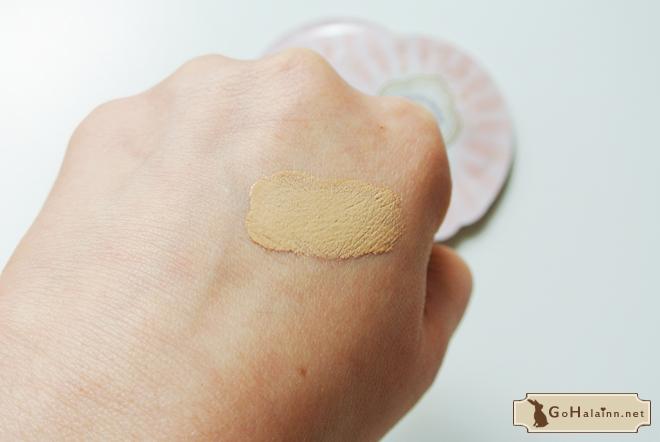 I really do not know how BB Creams do it, but it still blends in quite decently with my skin. O.o Overall my skin is a shade darker than it should be right now with this BB Cream on, but the color difference isn't too off or too noticable. I think in summer (should it ever happen), it might be just right for me.
The texture is slightly thicker than what I feel comfortable with and has a very strong coverage. Yet, similar to the old version of this product, it still has somewhat satisfying texture vs. coverage ratio. I notice that it is a bit too thick for my liking, because when I wear glasses with this BB Cream, and take it off, you can see the spots where my glasses touched my skin - the spots look messy, with half of the BB Cream being on my glasses' frame. Most BB Creams don't withstand this test, but with the Etude House Preious Mineral one the result is stronger than this others. 
The oil control is average and doesn't work too well for me with

out oil blotting papers & matte powder.
And since I still have samples of the old version:
Etude House Precious Mineral BB Cream Bright Fit #2 / W13 Natural Beige 
vs.
Etude House Precious Mineral BB Cream All Day Strong #2 Clear & Glossy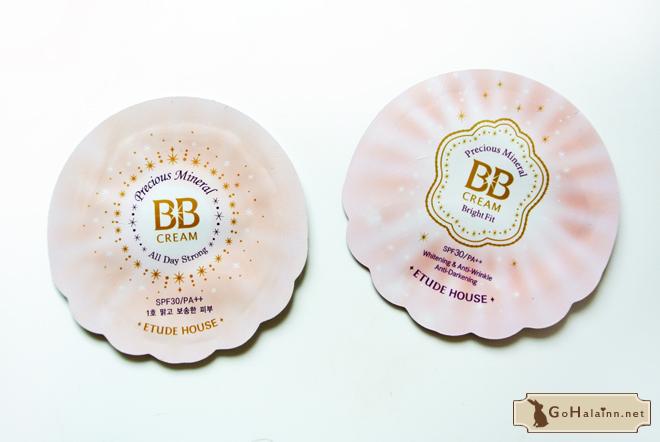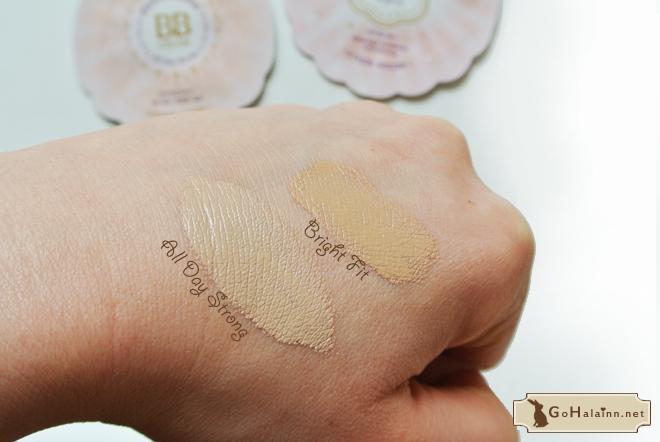 Both these BB Creams are the No.2 in their line, but the old version, All Day Strong, was  much lighter than the Bright Fit one. Texture-wise I clearly prefer the old version. It was more liquid and therefore lighter to apply and not so prone to caking on your face. Oil-control and coverage seem to be pretty much the same in both vers

ions.
Overall I don't quite understand why this had to be renewed. The Etude House Precious Mineral Bright Fit is a

n okay BB Cream, but the
Etude House Precious Mineral All Day Strong was a better one in my opinion.