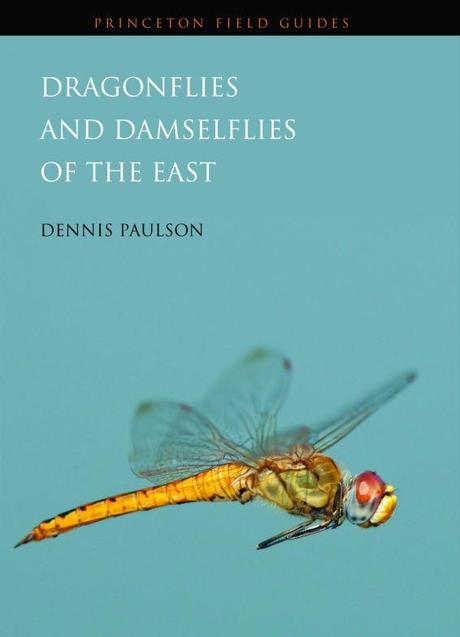 As someone who is interested in all aspects of the natural world, I am always excited when a new field guide becomes available especially on a topic that I am not too familiar with. Dragonflies and Damselflies of the East is one of those guides. This comprehensive guide by Dennis Paulson describes all 336 eastern species with informative species accounts and fantastic photographs.
This guide starts out with 32 pages of  natural history of Order Odonata, which is especially helpful when starting out trying to identify species. Before going out looking for odes, I strongly recommend that you read the anatomy section of the field guide, which turns out to be very important in odonate identification. The most unexpected section was on capturing dragonflies and damselflies, which I learned can be very important for identifying similar species. All of the sections blend together to help to bring this field guide together to make for a more complete oding experience.
In general, I don't really like field guides that use pictures instead of drawings but this guide uses wonderful, detailed, and accurate photographs. I found the photos to be close enough to see the details without many imperfections. Some photographs of the dragonflies show a hint of the camera flash on their abdomen but this is minor. In general the photos are perfect for even some of the trickiest ID's. For very similar species, drawings of the dragonflies' appendages are provided, which aid in identification of some similar species.
All in all I thought that this is a great field guide with great background on odonates as well as fantastic, detailed pictures and complete species accounts. The compact size and easy to use features make this guide an ideal companion when venturing into the field. I strongly recommend this field guide whether a beginner or seasoned naturalist.
Disclaimer: Princeton University Press was kind enough to provide me with a review copy of this field guide.
Advertisement