Hi guys!
Today i will be reviewing the Clio lipnicure series of liquid lip product. This product is not a new purchase for me, i have it for a long time but decided to do a review on this now because it has been lying around.
When the product first came out, it was highly raved on K-beauty shows like Get It Beauty as a very long lasting, intense coloured lip product. Also, it is a very unique product – like a manicure for your lips.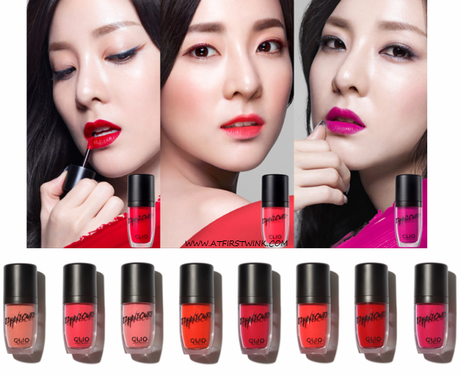 And not to mention that Dara is endorsing this product xD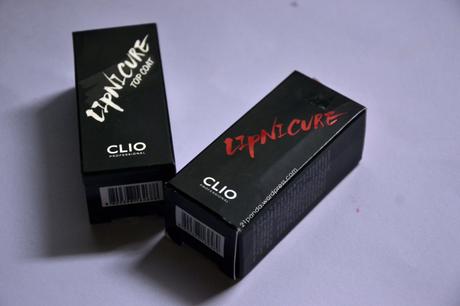 I got #7 Tension Red at first but this product is so drying and i thought that it would look better with a top coat so i got the top coat.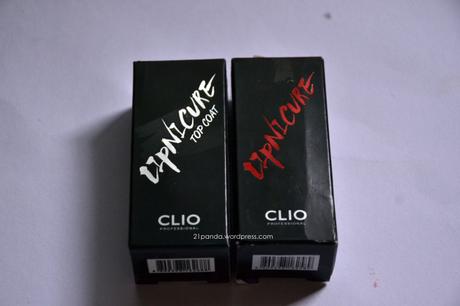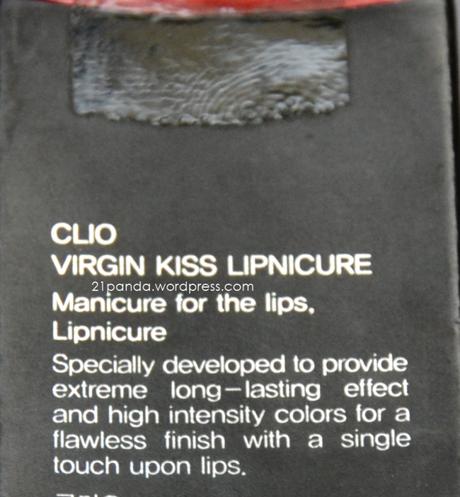 #7 Tension red : long-lasting, high intensity, flawless finish with a single touch upon lips.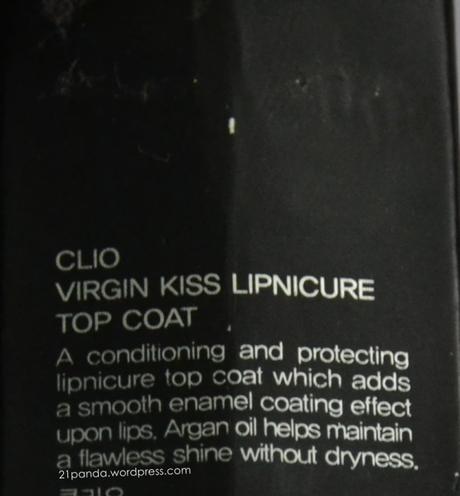 Top coat : Conditioning, protective, smooth, flawless shine without dryness.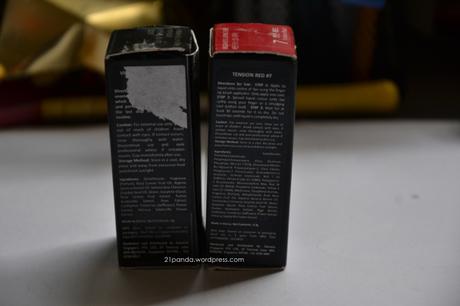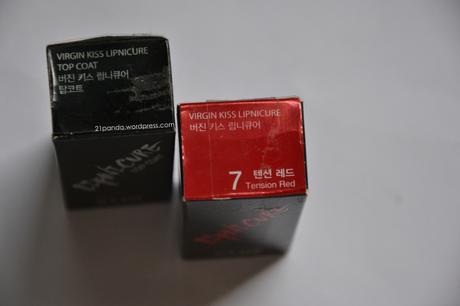 Surprising the packaging is still in tact, yes i do keep the packaging.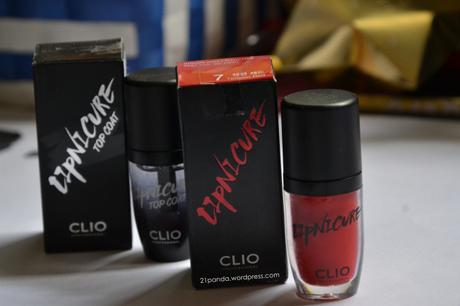 Gotta say it really looks like a nail polish bottle.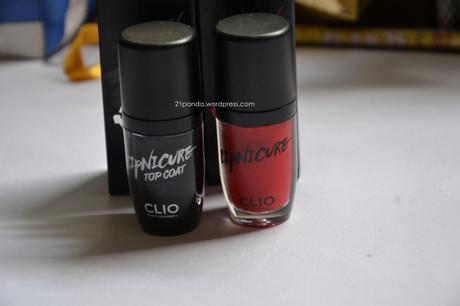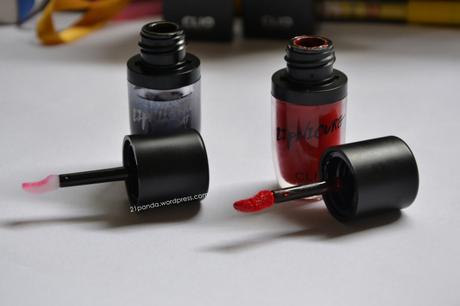 The applicator. The curve is used to create a perfect edge on the lips, especially if you got a red lip product, you want it to look neat. :)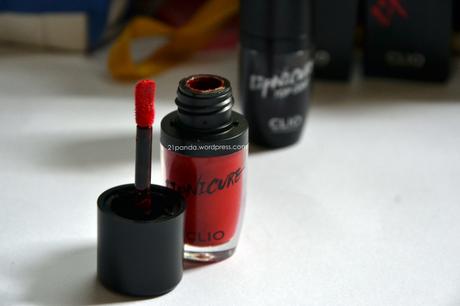 I applied lip balm first and just used the product.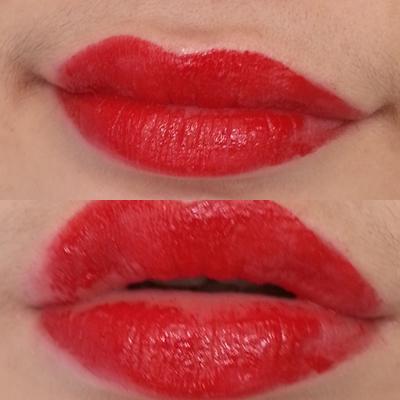 Final verdict
Intensity – true to color.
Even if with a lip balm, when i applied #7, it still feels very drying, and even cling on my lips, so i applied the top coat.
Can't help but notice when i rub my lips together, the product actually rubs off – like how a nail polish actually chips off – it's very gross to be honest.  In this case, as you can see from the photo of the lips, some part wasn't covered. So, i don't think this is long-lasting as it claims.
It is somehow like a lip tint as well, i noticed when the product is off, my lips have that tinted effect.
I know that they have a primer for this product but im unsure if that actually helps with the rubbing of the product ._.
The top coat helped abit, for making it look moisturised as this product will cling to the crack of the lips.
Packaging wise, very cute and small.
There is a strong smell as well.
Price of the coloured ones are $19.90 (if not wrong) and top coat is $15.90 SGD.
Final verdict – 1/5