Bristol Renaissance Faire
Russell Rd. exit off I-94, Kenosha, WI (map)
thru Sept 2  |  tickets: $9-$19   |  more info 
  
Discount coupons available
  
  
   Read entire review
  
---
A perfect evocation of summer's delights!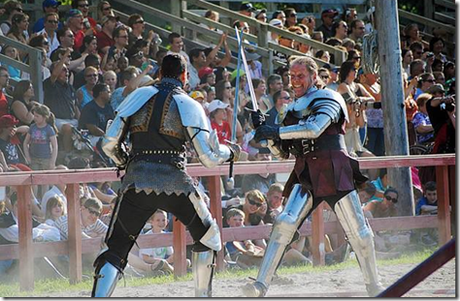 Renaissance Entertainment Productions presents
Bristol Renaissance Faire
Review by Lawrence Bommer
It's been called the "country's best Renaissance Faire" and that's definitely true–especially if you add "Medieval" to the mix. This very game festival aims to catch and cover the 13th through 17th centuries, colorfully transformed by elaborate make-believe and the unfettered imaginations of delighted pilgrims. Totally interactive as theater could only dream of (many weekend visitors garb themselves into miniature time trips), the Bristol Renaissance Faire miraculously conjures up nostalgia for a time we never knew existed as it makes an alternately calculating and captivating leap into the past. It all takes place in a gorgeous woodland glade, the sun dappling the leaves as an entire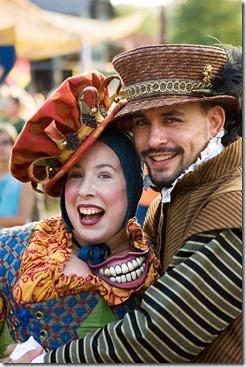 town gets conjured up each summer (like Brigadoon every century) in 30 acres of a Wisconsin grove plus Lake Elizabeth.
As always, the pretense for this festooned revelry is that happy day in 1574 when "Virgin Queen" Elizabeth visited the English hamlet of Bristol with appropriate pomp and play. Now celebrating 26 years of recreating that "Royal Progress" with merchandising and merriment, Bristol Renaissance Faire offers everything from the pageantry of the Queen's court, cavorting in a gorgeously decorated meadow or "Royal Mews" with heraldry galore and sumptuous Elizabethan costumes to the thrilling jousts that follow her royal luncheon and court ball.
There's everything in between on stages ranging from the huge Globe to the proverbial "two boards and a passion." You can feel the Faire's resilient roots in street theater of the 60s and later where buskers and barkers, jugglers, break-dancers, guitar players and itinerant troupes worked overtime to amuse a fickle public. But here an entire village is recreated on its happiest day, a blast from the past well worth preserving. So 200,000 visitors per season are regaled with semi-anachronistic tributes in a populist spectacle—bagpipe players, a fire-whipper, swinging miniature galleons, Maypole dancers, a RenQuest role-playing game, the Sturdy Beggar's Mud Show, Kids Kingdom, the Swordsmen Dirk and Guido, juggler, ropewalker and "foolish mortal" MooNiE the Magnifi'Cent, a Celtic fusion band, and the "heavy mahogany" pirate-punkers called the Dread Crew of Oddwood. It's all as retro, sassy, and savvy as it sounds. The secret for all this joy is simple: Don't be dead when you visit.
Plus it's always market day in this county capital. You can sample modern-day recreations of ancient crafts—jewelry, leatherworks, tapestries, longbows, glassware, pottery, ironworks, perfumes; and in taverns and inns every kind of food and drink, past, present and to come. The attractions change weekly but the carnival itself is constant, as perfect an evocation of summer's delights as any 600-year hamlet could produce.
Rating: ★★★★
Bristol Renaissance Faire continues through September 2nd at 12550 120th Ave, Kenosha, WI – just west of I-94 near the Illinois/Wisconsin border; use the Russell Road exit (map), with performances Saturdays and Sundays from 10am-7pm, rain or shine.  Tickets are free for children 4 and under, $9.50 for kids 5-12, $19.50 for 13 and up, and are available by phone (847-395-7773), online through TicketFly.com, or at select Walgreens stores (check for half-price tickets at Goldstar.com). More information at RenFair.com/Bristol.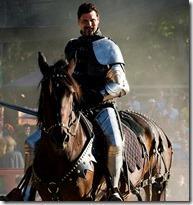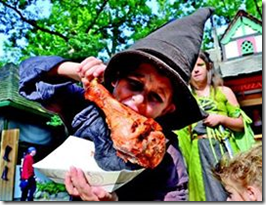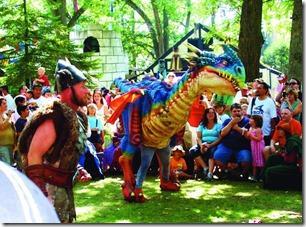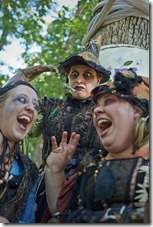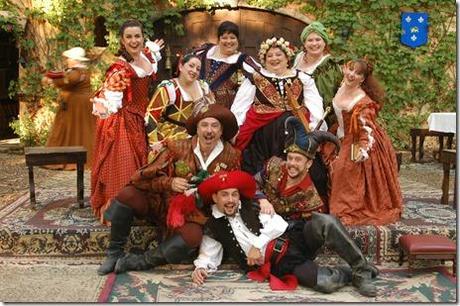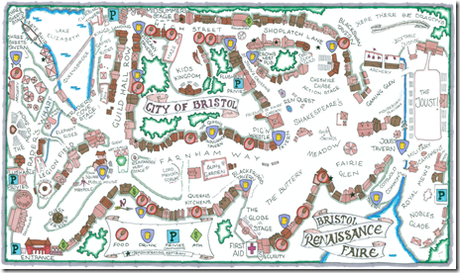 ---
13-0706