After having an amazing experience with the Honey Melting Tints, I was so excited to look into more lip tints produced by Aritaum! This particular one caught my attention because of its beautiful packaging and the consistency of the tint looked so different and unique. I decided to pick up the shade in Seoul because it was one of the most popular shades in the range and I thought it looked beautiful in all the swatches I saw of it!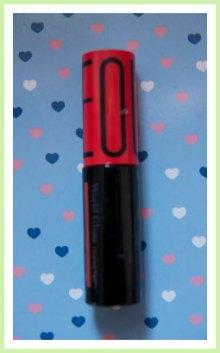 I absolutely love the packaging of these lip tints. It makes me want to buy every single shade because I know that they would be so beautiful placed all next to each other! The product comes with a doe foot applicator and there is 9 mL of product inside.

The brush applicator picks up a sufficient amount of product for every application! I never find myself dipping it back into the tube to pick up more so this definitely saves a lot of time.

Left: Bare lips; Right: Light application
The lip tint is really creamy in texture and consistency. It applies and glides over the lips really easily. It has very good pigmentation and it smells really really nice – like lychees! The color is a medium orange-red colour, which was not what I was expecting at all! The promo pictures made the shade look like a pinkish red but it is definitely on the orange side. I still really like this shade because I have nothing like it and it is perfect for spring and summer!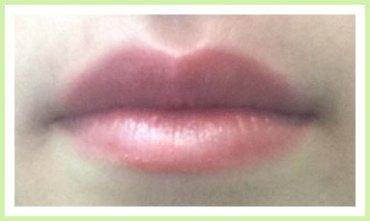 Stain after eating breakfast (oats of course hehe!)
After eating a light meal, the color definitely fades but it leaves a nice tint on the lips. You can see that in comparison to my bare lips, my lips still has a lighter orange stain! It's not an uneven kind of stain where it settles into fine lines or accentuates any areas, it's even across the entire lips! I like how it looks really natural at this point and I don't feel the need to reapply. Because all the moisture is gone, it can feel a little drying though so if this is something that may bother you, perhaps a lip balm would suffice over the top! =) If you happen to eat oilier food then  reapplication would be necessary because it will completely come off.
I also want to wish everyone a Happy Chinese New Year!

♡ Beautiful packaging
♡ Very creamy in texture
♡ Easy to apply
♡ Highly pigmented
♡ Smells amazing like lychee

♡ Lasting power isn't amazing (it's only decent)