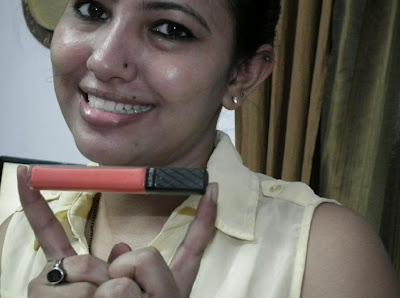 Revlon Lip Gloss in Papaya (Rs.500)
Revlon Colorburst Lip Gloss in Papaya 20
- Not being a girl who is into lip glosses and lipsticks, one day I decided to buy some funky shade in a lip gloss. I visited NewU and my first choice was Papaya 20 by Revlon. I did not even swatch the shade. But I am glad I chose.
Packaging is simple rectangular clear tube with black plastic cap on top of it with criss-cross details. The applicator is curvey sponge applicator which works nicely on lips.
It's a cream-y gel lip gloss that does shine like a mirror on your lips and moisturize your lips enough that you would not need a lip balm stick later on. Hence it doesn't dry out lips like some lip glosses which tend to chip-the-lip. I am not a girl who goes full-on with a lip gloss, so I easily get away with Papaya by applying a thin layer on my lips that also looks natural and beautiful.
I love a lot of things about this lip gloss and to name some - it's non-sticky, doesn't have weird smell, Though some of us can complain that it bleeds or it may bleed. Thoush some shades in Colorburst range are very pigmented, Papaya needs layering to show off the actuall coral shade. This totally works for me because even a single swipe of it shows on lips making them pink and natural.
I would buy more shades from this range. Also, you guys look out for a surprise.
More Images of Revlon Lip Gloss in Papaya
-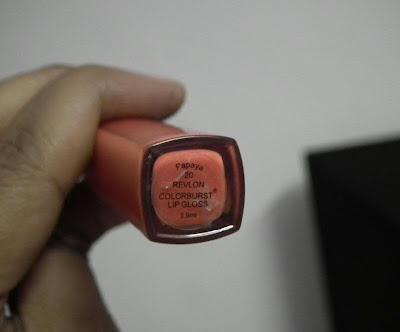 Revlon Lip Gloss in Papaya (Rs.500)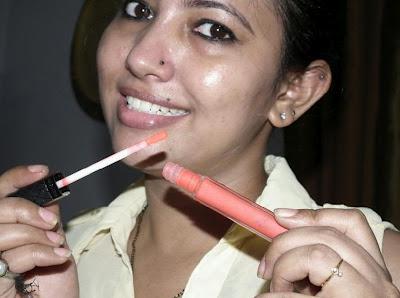 Revlon Lip Gloss in Papaya (Rs.500)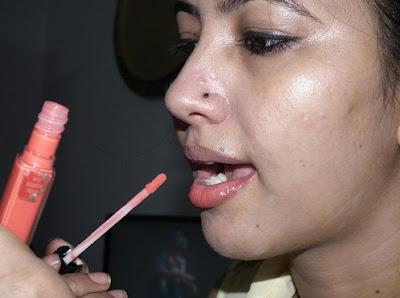 Revlon Lip Gloss in Papaya (Rs.500)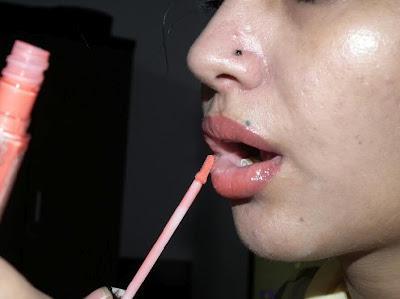 Revlon Lip Gloss in Papaya (Rs.500)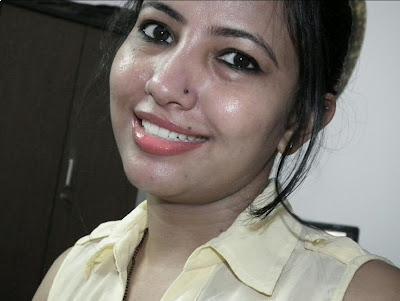 Revlon Lip Gloss in Papaya (Rs.500)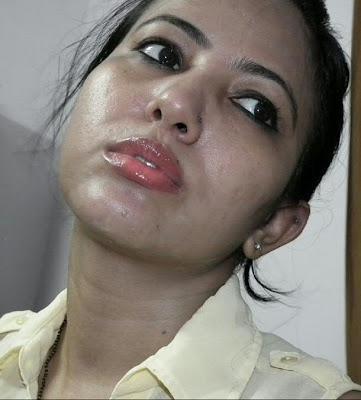 Revlon Lip Gloss in Papaya (Rs.500)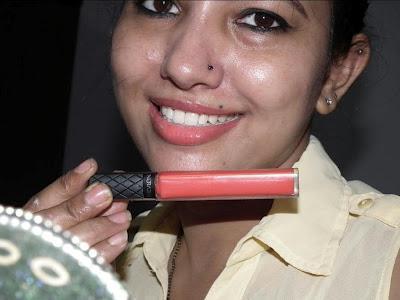 Revlon Lip Gloss in Papaya (Rs.500)
In This Post ---
Product
- Revlon Colorburst Lip Gloss in Papaya 20
Price
-  MRP Rs.500
Claims
- Revlon states that its Colorburst lip gloss provides five times the shine of patented leather and we couldn't agree more. A mirror-like sheen that promises to turn heads and keep that pout shiny! [Myntra]
Revlon ColorBurst Lip Gloss is a gloss which outshines everything but you! Vibrant and mirror like shine for your lips from the house of Revlon! The micro crystal formula works on giving five times the normal gloss effect to the lips. Sweet Almond Oil along with Vitamin E conditions the skin and leaves it softer than ever before. Revlon also brings to you a plush applicator which helps you shape the curves of your mouth evenly and with ease. They are not sticky nor tacky; they are trendy, stylish and gently hydrating. Time to let everyone swoon for those colored lips. [
BuyThePrice
]
You will love it because -
It moisturizes the lips well.
Lips really shine like mirror but in a good way.
It doesn't make crease on lips.
It doesn't make lips dry afterwards. 
Revlop Papaya is a shade that is suitable for all skin tones.
I love wearing this shade on my NC 40 skin tone.
You will leave it because -
It lasts for an hour or so in case you are eating and drinking a lot.
Where can I buy?
Revlon Counters
Where can I buy online?
@
Healthkart for Rs.475
@
Flipkart for Rs499
@BuyThePrice for Rs.489
@
SnapItToday for Rs.475
Rating
- Good-To-Have-One
Your thoughts?
To Buy or Not To Buy
!!Follow Shopping, Style and Us below!!
xxx
=====================================================Product was bought for review purposes.
Disclaimer:
For any queries, PR information, website review, store visit and events - please mail me at
[email protected]
. Read about Shopping, Style and Us and to know more, please read my
Disclosure Policy
.
Jiya (Shoppingaholic)