I feel like Hard Candy is becoming like Wet n Wild and e.l.f in the sense that they are releasing great products at extremely affordable prices. Gone are the days where these inexpensive brands are synonymous with bad quality. I also really like Hard Candy because I feel like a lot of their products are unique and stand out amongst all the other cosmetics. Plus it is a brand many us remember from our childhood.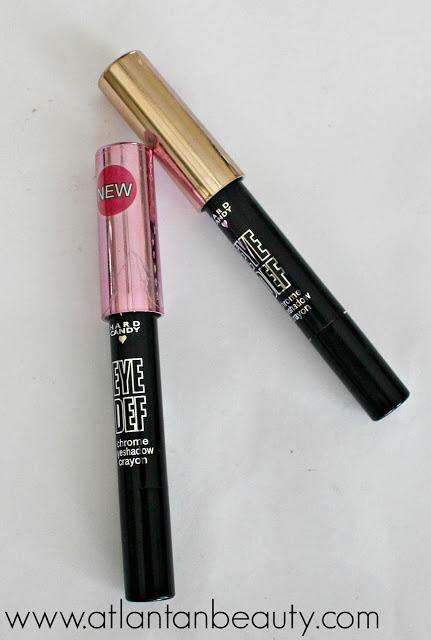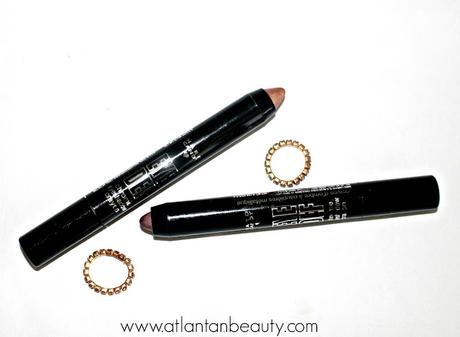 Anywho, I have been trying out these two eyeshadow crayons for just over a week. I have to say that I am pleasantly surprised by them.
As the name suggests, they have a shiny, metallic finish. I don't find the chrome effect to be very intense once applied on the eye, but it is gorgeous nonetheless. Blazing Pink is a baby pink with silver flitter and Adore Rose Gold is a lovely copper.  Both shades would be suitable for everyday wear and you can also make them more dramatic depending on what other eyeshadows you pair with them.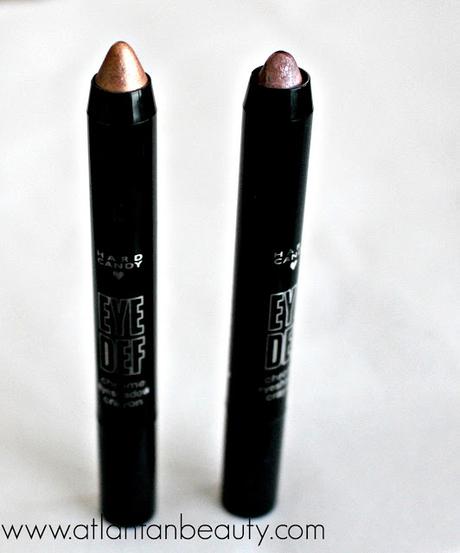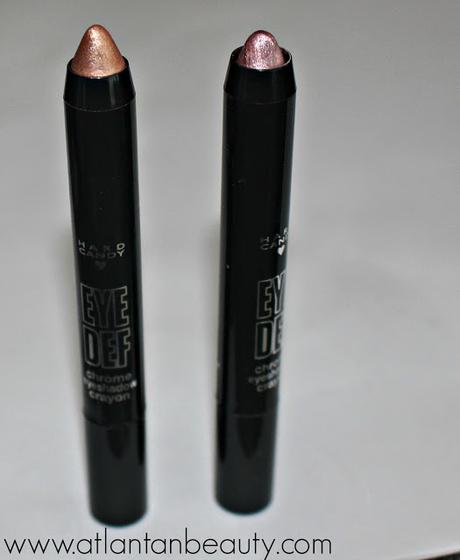 The color payoff is pretty good, but I do find layering them results in much better pigment and shine. They also work well underneath powder eyeshadows for some extra oomph.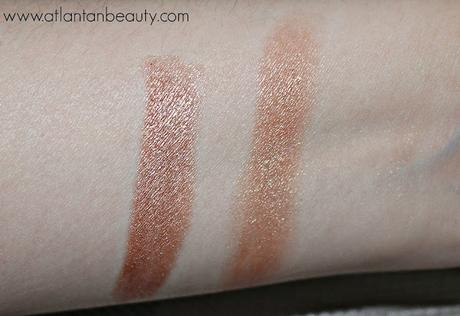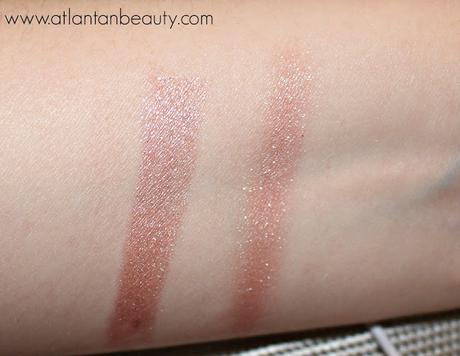 The swatches over primer are below. You can really see how a base seems to diminish the pigment for some reason. Because it doesn't crease or fade, you don't even need to use a primer with these eyeshadows.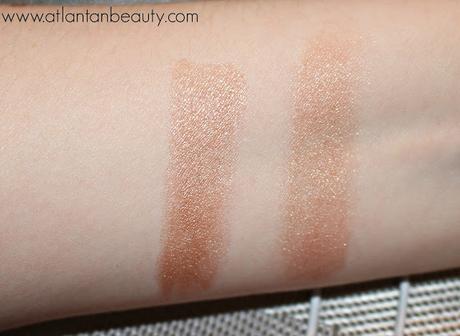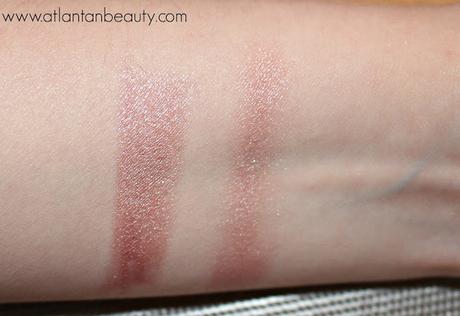 You also DO NOT want to apply them over primer. It actually makes this eyeshadow look dull and takes away some of the color. Primer also makes them more difficult to blend out and apply. But because they are a cream eyeshadow in pencil form, applying them to the lid is easy peasy. They are creamy enough that they do not drag or tug on the eye. But they do not slip all over the place or crease minutes after application. In fact, they don't crease at all. Not even by the end of the day. Nor does the color fade. And this is without any primer.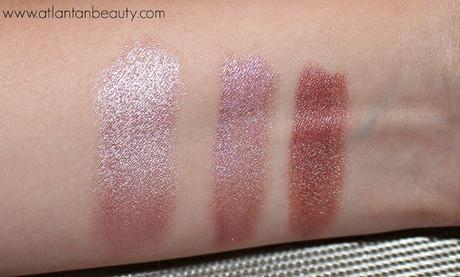 Blazing Pink layered under Makeup Geek's Whimsical, Phantom, and Cupcake.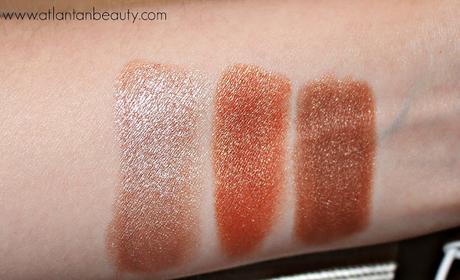 Adore Rose Gold layered under Makeup Geek's Starry Eyed, Morocco, and Cocoa Bear.
I have a love hate relationship with the packaging. I like the overall shape of the product because it allows you to use it as an eyeshadow or as an eyeliner. This is a self-sharpening eyeshadow, which is normally a good thing. It is entirely possible that I just got a couple of defected products, but it is almost impossible to turn the bottom to get any product to come out. I actually ended up removing the bottom and when I put it back on, more product come out. So it is a little odd. It isn't enough to put me off, but it something to be mindful of. Hard Candy also includes matching rhinestone rings with these eyeshadow crayons. which is a cute idea.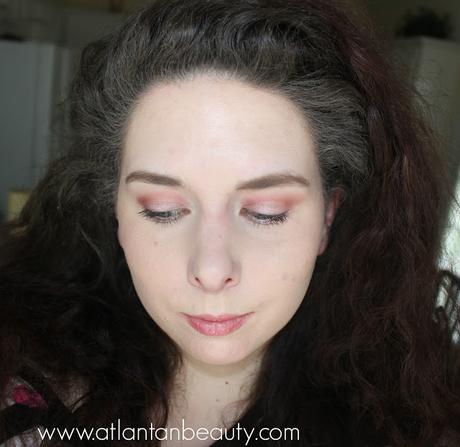 Wearing Blazing Pink on the lid and Makeup Geek's Cupcake in the crease.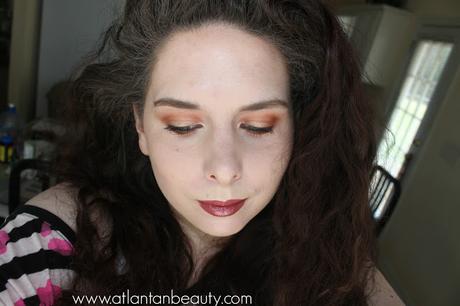 Adore Me Rose Gold on the lid and a mix of Makeup Geek's Cocoa Bear and Morocco in the crease.
And the tip of both shades broke off as I was typing this. So, yeah. Be careful when using them. I was honestly shocked when that happened because it felt pretty sturdy.
The Eye Def Chrome Eyeshadow Crayon is $6 at Wal-Mart. They come in a few other colors like white, blue, and purple. I love these and I think they are worth trying out. They are easy to use and stay put without a primer, so they will be an amazing product for the summer.