Hi, everyone! Out of all of the drugstore releases, this new Cover Girl palette seems to be one of the most popular items.
At first, I didn't really care for it. But the more I use it, the more I like it. I don't love it by any means, but I certainly don't hate it. I have achieved some nice looks with it. But I will go ahead and say this. I honestly think the new Milani eyeshadow palettes are superior and that would be money better spent. Plus they are a few dollars cheaper and they have more variety to choose from. But enough about that.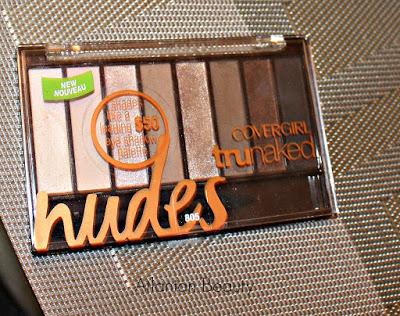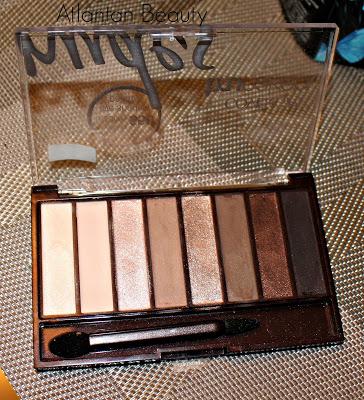 The new TruNaked palettes are Cover Girl's answer to the Urban Decay Naked Palettes. In fact, right on the front Cover Girl says "shades like a leading $50 eyeshadow palette." Any beauty junkie worth their salt automatically thinks of Urban Decay, am I right? I don't have any of the Naked palettes to make any comparisons to, though.
This palette comes with 8 0.028 oz pans. This particular palette consists of cooler toned neutrals that are easy to wear for an everyday look.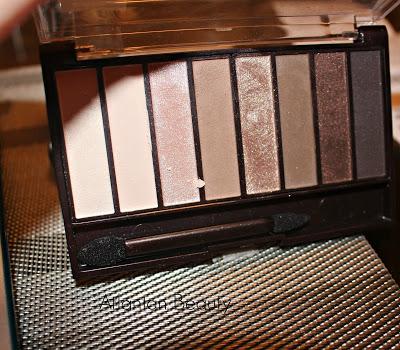 In these swatches, I did a standard swatch as well as a diffused swatch so you can see what each shade looks like blended out. I have also included swatches over primer, which will be the second picture under each shade. At the end, I will include a quick EOTD. I will ghastly because I had not picked out my lip color and I wanted to hurry up and get the picture taken.
Anywho, onto the different shades.
Buff is a shimmering white. It has a nice texture, but it does flake a little bit. You also don't want to blend this one a lot. It blends into a shimmery nothingness that is only detectable in certain light.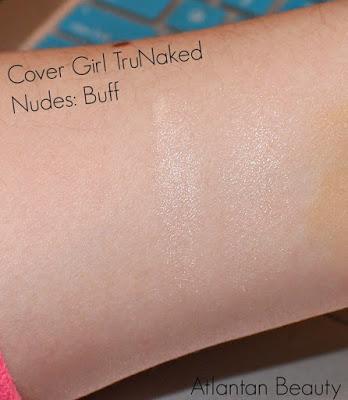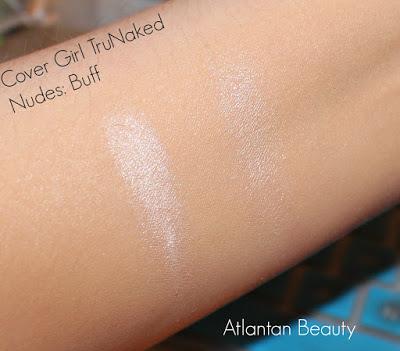 Shell  is a matte beige. This flakes, too. It is almost identical to my skin tone, so you won't be able to see much. I use this one as my all over shade.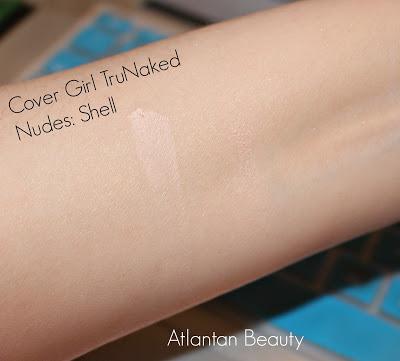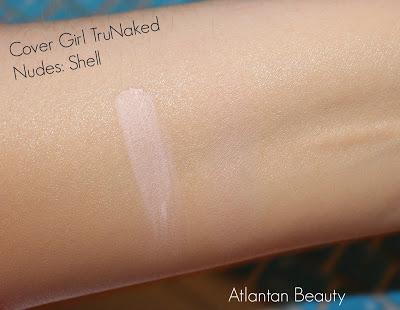 Champagne is a pretty shimmering light, rosy champagne.  It doesn't have a ton of pigment, but it makes a lovely inner corner highlight.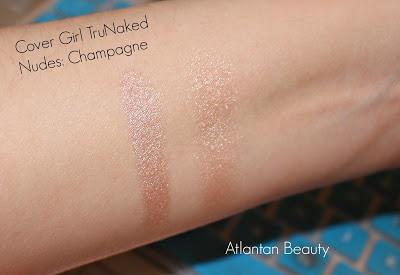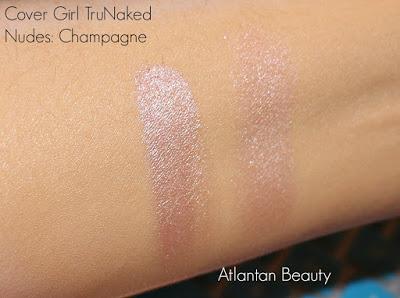 Fawn is a matte taupe that doesn't have a lot of pigment. I typically use it as a transition color, but I do have to build it up.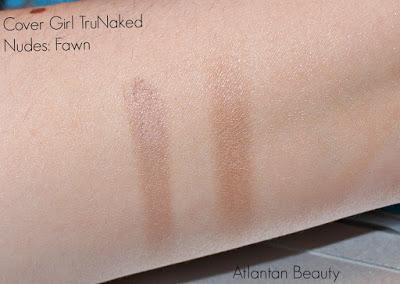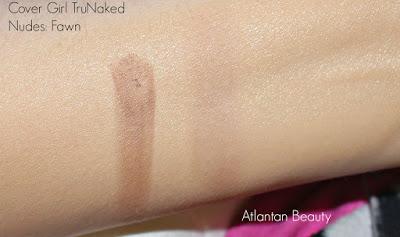 Mink is a shimmery bronze that is my favorite shade of the palette. It has pretty good pigmentation and it looks nice applied on the eyelid.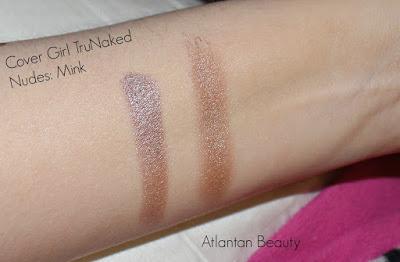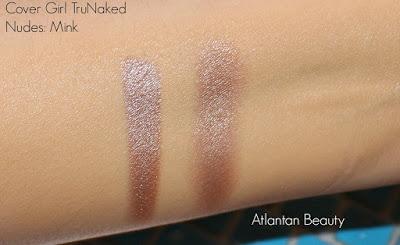 Cocoa is a matte dark taupe. I wouldn't quite describe it as true chocolate brown, which is what the name implies. I like to use this one to darken the crease or outer corner of my eyes. It has decent pigment, but it is just a tad patchy.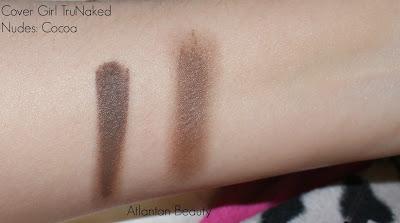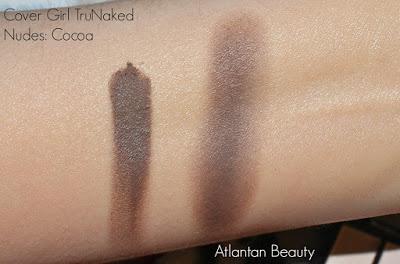 Coffee is a satin dark brown with a hint of golden sheen. Blending it makes the golden sheen a lot less not noticeable and the shadow becomes much more sheer. I use this shade in the crease or along the lower lash line.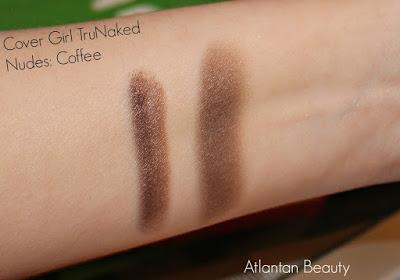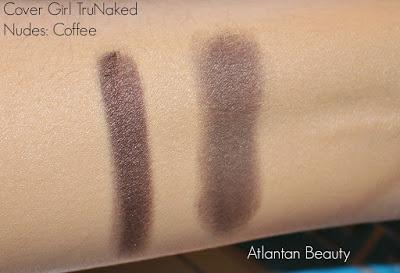 So I am not sure why there is such a drastic difference in color. It looks more like the first picture in person and it definitely does not have that much purple in it. Not sure what happened here. 
Sable is a matte, rich, dark brown with great pigment and texture.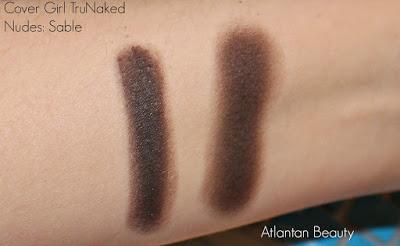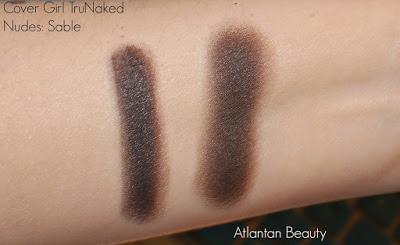 Overall, these shadows have an excellent texture. They are very smooth and buttery, but they can be messy. They don't kick up a lot of powder, but they do have a tendency to flake and peel off. I have experienced some minor fallout, but it brushes right off. The pigment is hit or miss. The four lightest shades are not good in the pigment department at all. Buff almost blends itself away and Shell cannot even be seen. Champagne makes a nice inner corner highlight if you like something very light and subtle. Fawn is a decent transition color, but it does need to be built up. The final four colors are a lot better, especially Mink. None of the shades are chalky or overly powdery, but they can be a little bit patchy. Overall, they blend pretty easily. The major downside that I have experienced is creasing and fading regardless of what primer I use underneath. It does take sometime for the creasing to occur, so it isn't too big of a deal. But it is still something that bugs me. In order to get the most color impact, you NEED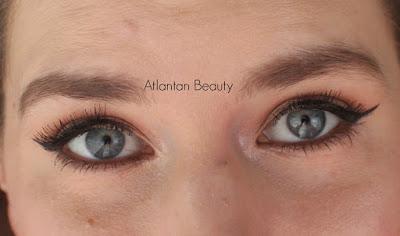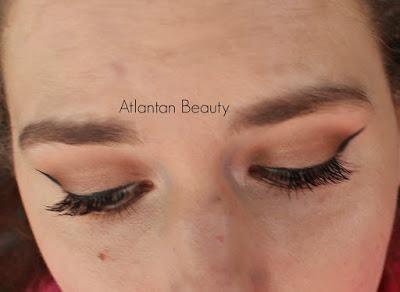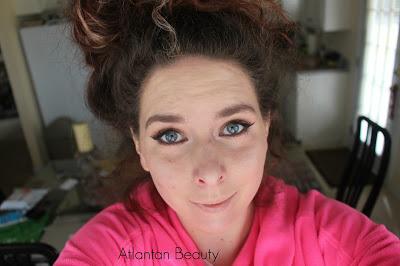 I need to stop wrinkling my forehead when I take my pictures. It makes my eyes look more open.
This palette is $11.99 and it is available anywhere Cover Girl is sold. I think this is a solid product. I have always disliked Cover Girl and 99% of the time, their products don't work for me. This is a huge step up for them and I think it could be worth picking up. I do think it is a tad overpriced, so I would wait for a sale. Ulta currently has a 20% off coupon on their site and most of the time they do the $3.50 off of $10 or more. I am actually tempted to get the other two, but especially their Rose palette.
I will be reviewing a Pacifica skincare product next, then I will post my January Favorites and an empties post, which I think is an Atlantan Beauty first.
See you soon!