I think everybody knows how awesome these Glow Kits are by now, but here is another review in case anyone out there has not gotten the memo yet.  There are now five of these kits: Gleam, That Glow, Sun Dipped, Sweets, and Moon Child. All of them are very different and that last two have some gorgeous, unique shades.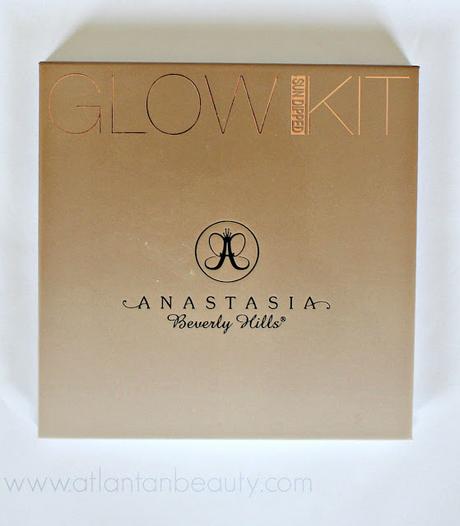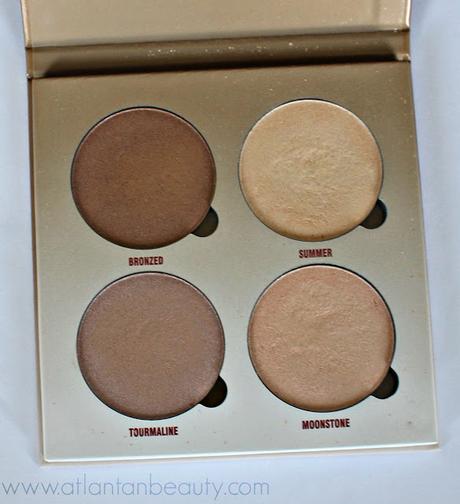 Indoor lighting without flash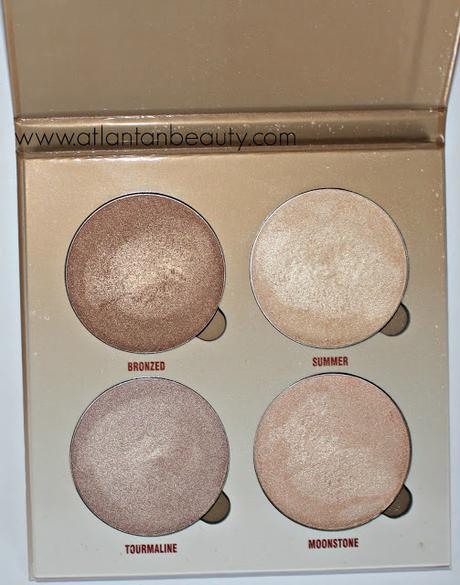 Indoor lighting with flash
Sun Dipped is perfect for summer with its golden and bronze hues.
Summer is a stunning sandy gold
Moonstone is a pearly quartz
Tourmaline is a combination of taupe and rose gold. It sounds a little crazy, but it is lovely. 
Bronzed: deep copper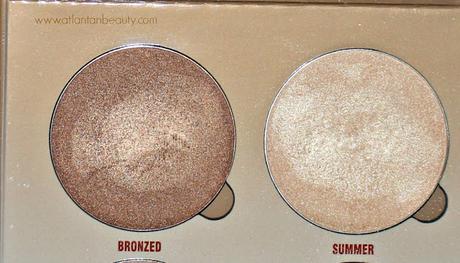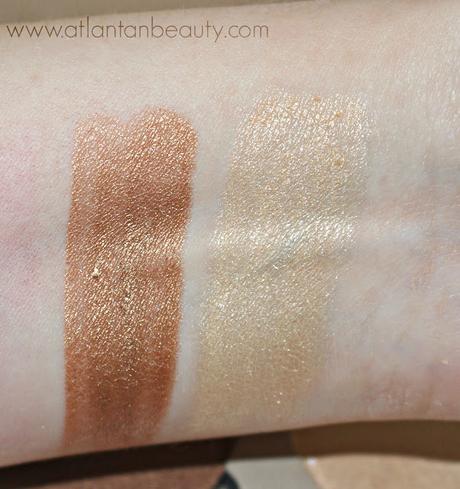 Bronzed and Summer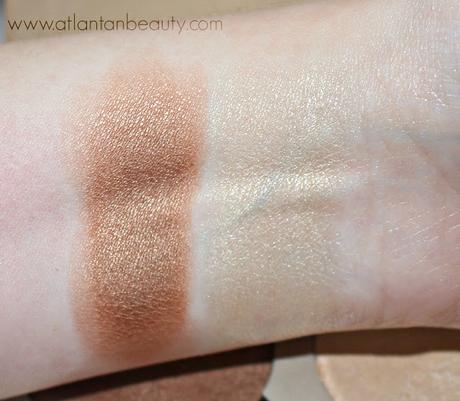 Bronzed and Summer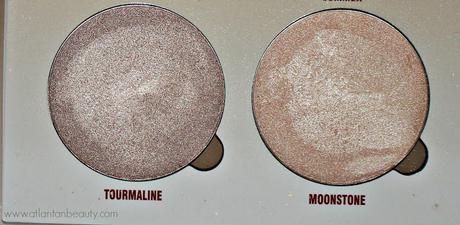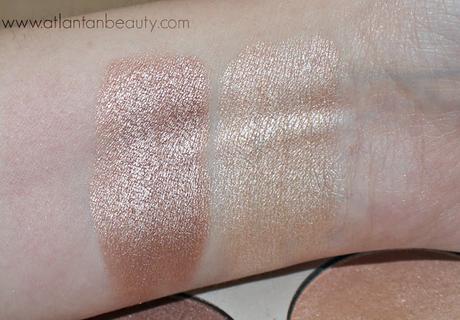 Tourmaline and Moonstone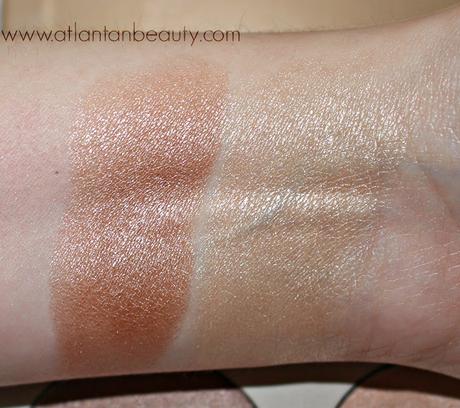 Tourmaline and Moonstone
If you like a very natural looking glow, these are not for you. I love how intense these are. Even when the shades are toned down, they still have a nice pop. All four shades have amazing pigmentation and the most stunning, metallic finish that makes most other highlighters look dull. The formula and texture cannot be beat. They blend out effortlessly and unlike most highlighters, they don't accentuate every single pore and imperfection. Another great thing about these Glow Kits is that none of the shades have pieces of shimmer or glitter. They have a lot of luminosity and shine, but no unsightly glittery chunks. They feel extremely buttery and smooth.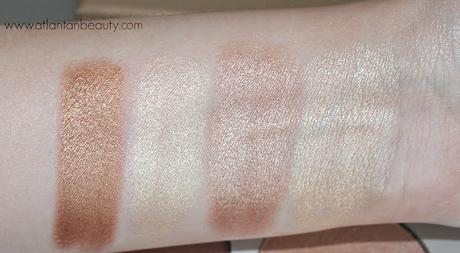 Bronzed, Summer, Tourmaline, Moonstone
I can't use Bronzed and Tourmaline as highlighters. But I love using them as a blush. Mixing them together gives me a lovely summer warmth. They also look gorgeous when used as eyeshadows. Summer and Moonstone are great together or mixed. You can also use a damp brush or sponge to apply these to amp up the intensity.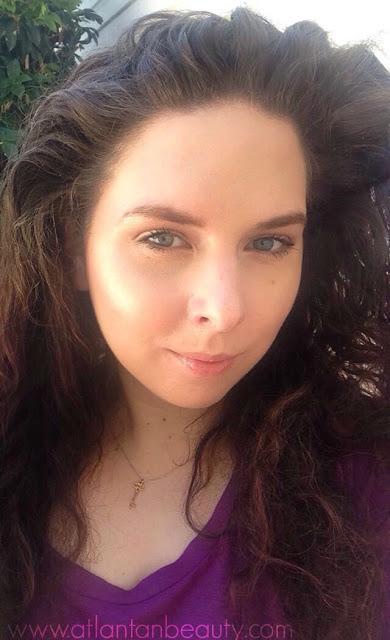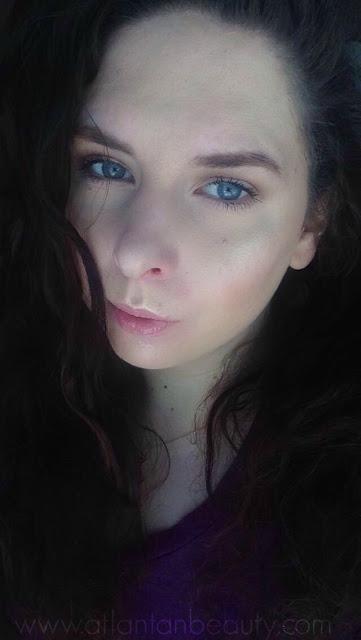 The highlighters are housed in a sturdy cardboard compact with a magnetic closure. The highlighters are removable, so you can easily transfer them to a Z-palette or whatever kind of palette you like. The only downside is the lack of a mirror if you like your palettes to have them. 
The Glow Kits are $40, which might sound pricey until you compare them with a single Becca highlighter. With the Glow Kits, you get 4 0.26 oz highlighters for $40. The Becca Shimmering Skin Perfectors are $38 for 0.28 oz. The ABH Glow Kits are actually a really great value for such high quality. I love Becca's highlighters, but $38 for one vs $40 for 4? That is a no brainer. 
In summary, I cannot recommend Sun Dipped enough. Or any of the Glow Kits. If you are a beauty junkie, it will be some of the best money you will spend on makeup.