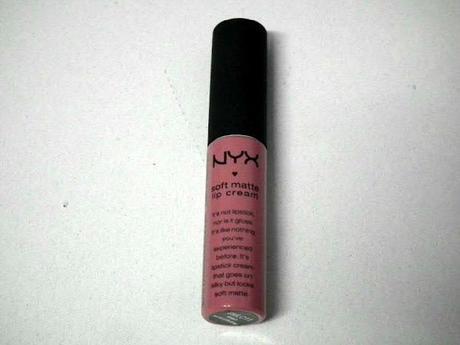 NYX Lip Cream in Milan ($6)
It's a funny story but I must tell you all in short. One of my blogger friends and myself decided to score some NYX blushes and lipsticks from Cherry Culture when they were giving us huge discount on all products - during CHRISTMAS 2011. I plan need to pay because I own a credit card and my blogger friend did not. That order never reached. After a couple of months I planned to write on Cherry Culture's Facebook wall. They gave me a store card worth $32. But that score card never worked and it took another couple of months. But thank God, the store credit worked and I was able to score some NYX cream blushes, NYX Lip Cream and NYX Jumbo Lip Pencil. My first ever cream blush, my first ever lip cream and my first ever jumbo lip pencil - and my first ever NYX Haul.
I just previewed NYX Cream Blushes and decided to review NYX Lip Cream in Milan which I am in love with.
NYX Lip Cream in Milan
is a buttery, creamy, matte tint that gives you 6-7 hours of wear without fading. This a dusty-nudish-pink lip cream that looks dramatic when applied with wand and generously. It gives lips a natural flush when used with fingers. I know because I wore it at home. I cooked food, ate the cooked food, wiped my mouth gently. It stayed put when I was sweating, drank water, had tea and kissed V. I did not read any reviews about NYX Lip Creams and do not know how it works on others but for me it's one of the best makeup thing that happened. After all I am still a rookie in make-up.
Should you invest in it?
I might like it but what about you? Girls who are less interested in makeup but still like to invest in something not-so-expensive with a nice pay-off, go for it. It gives lips a natural flush if you use it with my fingers and rub it all over. It may be a little during if your lips are not scrubbed nicely so make sure you brush your lips after brushing your teeth. Sound gross but you gotta do it people.
What I did not before using NYX lIp Cream in Milan?
That it would suit my complexion which is NC40 skin tone. I was a little hesitant but not any more.
More Pictures and Swatches of NYX Lip Cream in Milan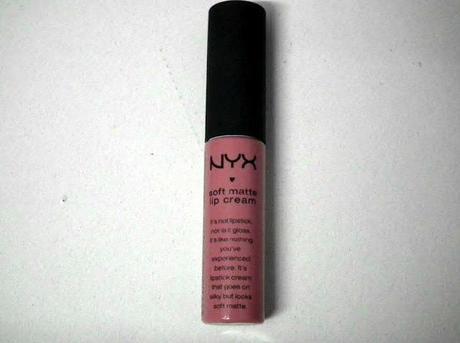 NYX Lip Cream in Milan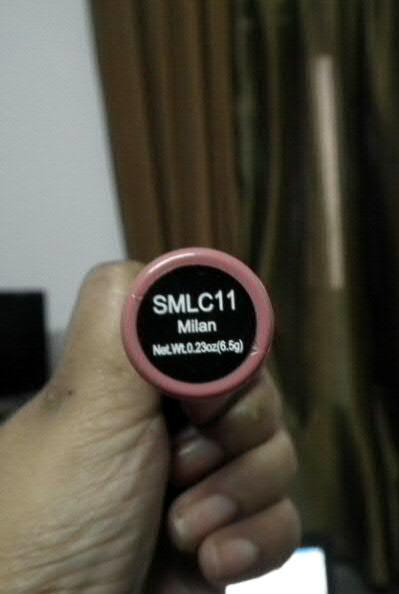 NYX Lip Cream in Milan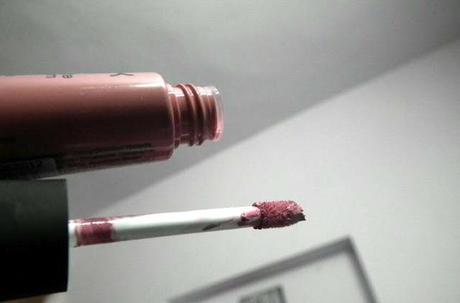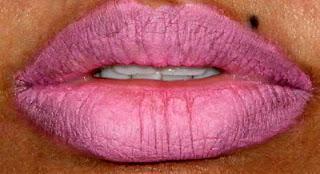 NYX Lip Cream in Milan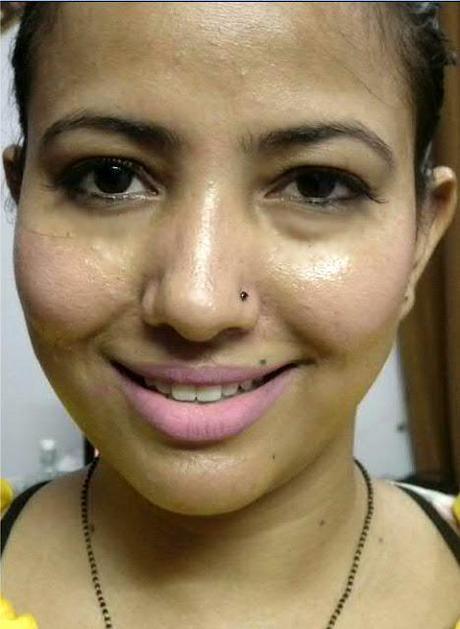 NYX Lip Cream in Milan
In This Post ---
Product -
NYX Lip Cream in Milan
Price -
  $6
Claims -
Beautify your lips with this velvety rich lip cream that provides extreme pigmentation and a silky finish. This lip cream is the combination of lipstick and lip gloss with supernatural lasting strength. Intensify your look with the Extreme Lip Cream in any of the 13 vivid colors.
You will love it because -
 It's creamy, matte and stays for longer than 6 hours.
You don't like to invest too much in lipsticks/glosses/creams.
You would like to use something by NYX.
You will leave it because -
It's matte.
You have dead skin on lips and you are too lazy to scrub it off.
You do not like online shopping because it's available online (only).
Where can I buy?
Not available in market.
Where can I buy NYX Lip Cream online?
@ Cherry Culture (worldwide Shipping)
Rating -
(Good-To-Have-One)
It is beneficial for everybody. We can give it a shot if we like!!
Your thoughts?
To Buy or Not to Buy?
xxx
=====================================================
Disclaimer:
For any queries, PR information, website review, store visit and events - please mail me at
[email protected]
. Read about Shopping, Style and Us and to know more, please read my Disclosure Policy.
Jiya (Shoppingaholic)