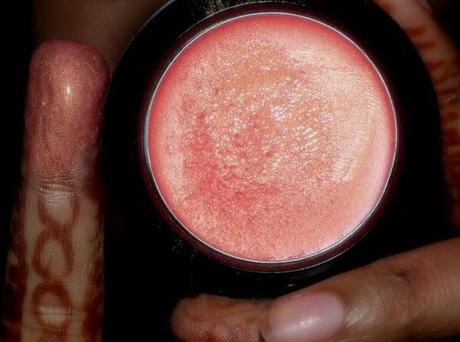 NYX Cream Blush in Tickled
 NYX Cream Blush in Tickled -
has a
peach shade with golden shimmer
. It has the right amount of pigmentation which is not too much or too less. This shade is perfect for wedding time makeup or in bridal makeup because the amount of shimmer it has and the way it reflects light. It's peachy base and golden shimmer makes it appropriate for Indian skin tone and Indian weddings.
For daily use, I think the shimmer might come in between the cheeks and blush because it is really shimmery and  it may look like you have over-used it if you don't pay attention.
It has this cosmetic-like smell, if you understand what I mean, but is not over powering. It is a little granular
(may be because of the shimmer) but application is smooth and doesn't look blotchy. It's finish can be little dramatic but if you know how to get away with shimmery products and a pro in makeup then you can make it work.
My last thought
would be that our of 3 NYX cream blushes I have, I reach out to this one the least. But at the same time I don't regret buying this shade because you must have such shades in your collection because they stand out and they might become useful sometime. 
Price:
$6.75=Rs.441.62
Ratings - You-Can-Live-Without-One

- because this shade is not you would want in daily use.

 - If you really want to invest in a shimmery blush then I personally think a powder blush would be better as shimmers tend to stick on cheeks and base color tend to fade.

-If you really want to buy then you can buy it @ Cherry Culture
NOTE:
This blush was bought by me for review purposes.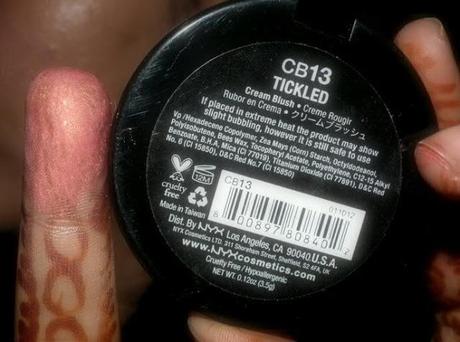 NYX Cream Blush in Tickled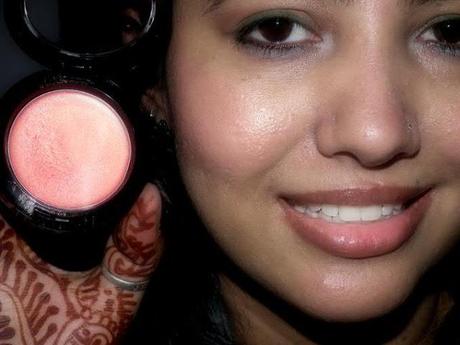 NYX Cream Blush in Tickled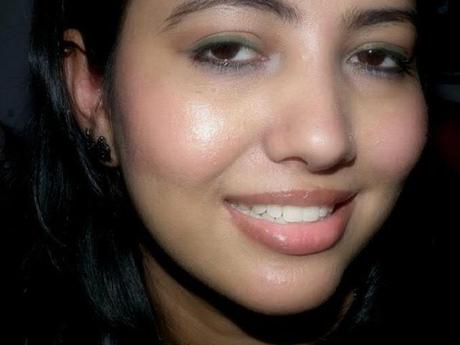 Left Cheek - NYX Cream Blush in Tickled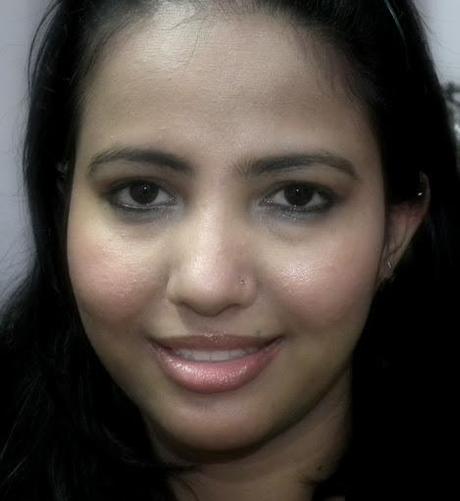 NYX Cream Blush in Tickled
❤
Comment
❤Follow via GFC
❤Subscribe for Posts Update
❤Share
❤
=====================================================
Disclaimer:
For any queries, PR information, website review, store visit and events - please mail me at
[email protected]
. Read about Shopping, Style and Us and to know more, please read my Disclosure Policy.
Jiya (Shoppingaholic)