BEAUTY
❤ ❤ ❤ ❤ ❤ ❤ ❤ ❤ ❤ ❤ ❤ ❤ ❤ ❤ ❤ ❤ ❤ ❤ ❤ ❤ ❤ ❤ ❤ ❤ ❤ ❤ ❤ ❤ ❤ ❤ ❤ ❤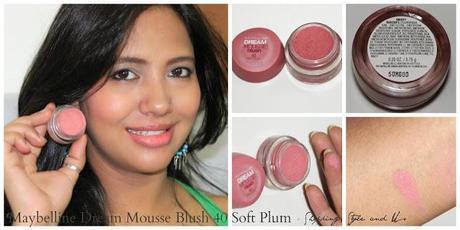 This post is not necessarily a review. It is just that I wanted to do a post on this blush because I keep talking about this blush and surprisingly I haven't reviewed it yet. 
This is first ever blush I purchased in my life and I am hooked since then. And I am a new fan of mousse texture which is somewhere between powder and cream blush.
I have seen four shades of Maybelline Dream Mousse Blush so far and to me everything looks the same with a little variation in shades. But "Soft Plum" remains my favorite shade. It is
pigmented
,
super easily blendable
,
stays throughout the day on my oily skin
(even during summers and monsoons) and has understated shimmers to
impart a glow
on cheek. I like hot it looks on my skin without making it too dramatic. The beauty of this blush is that it takes a little and goes a long way.
Mousse is airy and light when blended and it doesn't feel heavy on face at all. When I first bought this blush, I expected it to be splotchy because I was new to the mousse texture and thought my local blush brush would not be able to do justice with the blending. But I was wrong, it worked great with all kind of brushes and if you are apt on applying makeup with fingers, I am positive you can use your fingers to apply.
From a buyer's point of view, it is a great investment if you are looking for on-budget blush in pink that gives glow to the face and flush to the cheeks and will last you for months.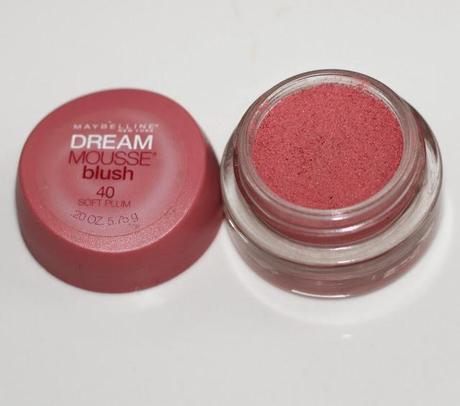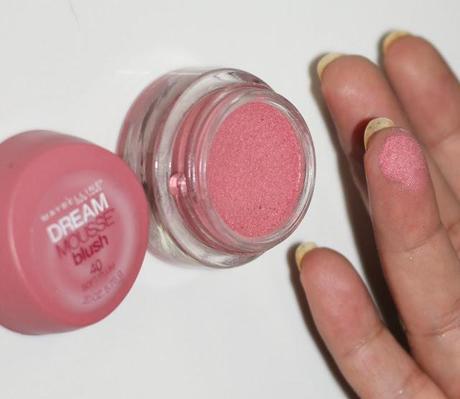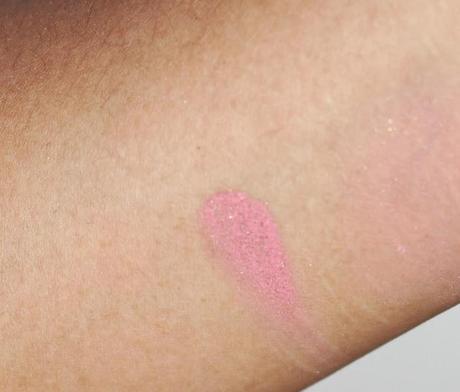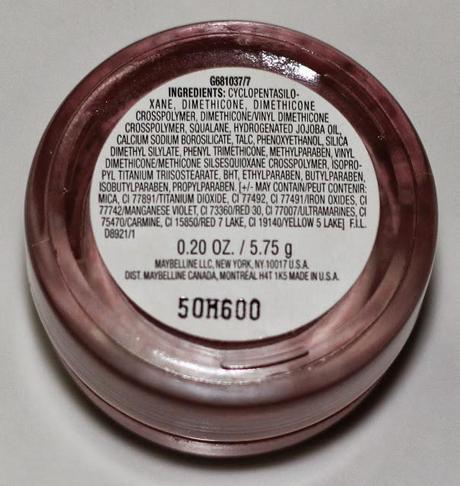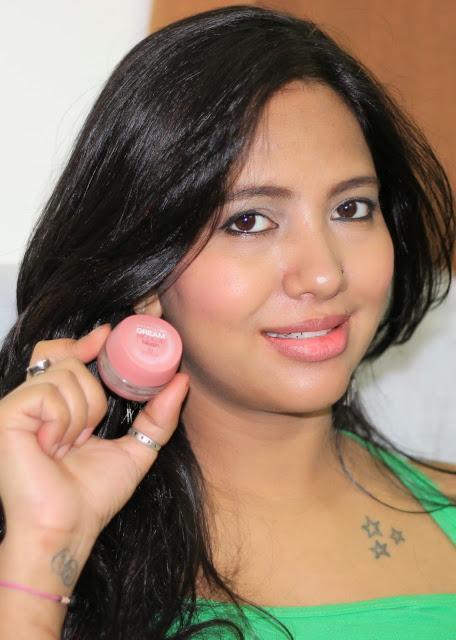 Buy Maybelline Dream Mousse Blush 40 Soft Plum
+VioletBag.com
  for Rs. 375 SHOP
Read more about -
- Blushes covered on Shopping, Style and Us.  - Review of Maybelline Cheeky Glow blush in Creamy Cinnamon which is a new launch by Maybelline in 2013.  
Stay updated with more blush reviews by Shopping, Style and Us.
FOLLOW BY EMAIL
FACEBOOK
     TWITTER     
GOOGLE+