BEAUTY
❤ ❤ ❤ ❤ ❤ ❤ ❤ ❤ ❤ ❤ ❤ ❤ ❤ ❤ ❤ ❤ ❤ ❤ ❤ ❤ ❤ ❤ ❤ ❤ ❤ ❤ ❤ ❤ ❤ ❤ ❤ ❤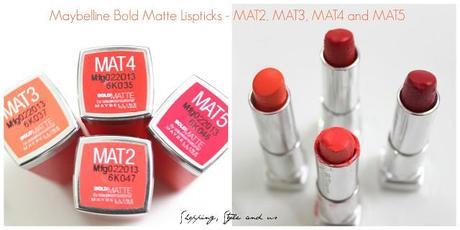 CLAIMS
 - Hydrating matte with honey nectar
- Moisturising agents like rosa canina oil and jojoba oil
- Powderless matte pigments ensure true vivid shades.
Use before 36 months of mfg date.
PRICE
INR 375 for  3.9 gm
Maybelline Bold Matte Lipstick
s come in
5 shades
- MAT1, MAT2, MAT3, MAT4 and MAT5 with no friendly names. In five vibrant shades, Bold Matte range is a delight for girls who want to play with lip colors. When you say "matte" you expect the
formula
to be a little drying but these lipsticks are not drying but anything. Though the formula differs from one shade to another like I found MAT 3 to be a little drying than other shades.
These are very
pigmented
lipsticks that you can use like a stain too. Apply and leave for a minute and they are set. This also makes them last longer. I can put these lipsticks in the section of those that stay for longer than 4 four hours. I did not feel like doing touch ups afterwards as they are already so bright that a little faded look of these make them less in-your-face.
After 3-5 minutes of application, you would find these lipsticks feeling
matte on lips
while during first 5 minutes they were creamy and  you could press your lips to settle. This is what makes your chapped and flaky lips look more obvious if not scrubbed properly and lip-lines more prominent.
At first, shades made me steer away from even looking at them not because they are so bright but I thought, I won't be able to work with them. But these lipsticks look flattering on my skin tone are
quite wearable
. If you wish to buy these and have wheatish or dusky skin tone, I'd recommend MAT 2 and MAT5. Why? Jump to know.
In a nutshell, These lipsticks turn out to be another satisfactory product by Maybelline with "almost" true to its claims and great on price.It would be great if Maybelline could come up with more shades in this range.
INGREDIENTS
Hydrogenated Jojoba Oil, MEL/Honey, Rosa Canina Fruit Oil,  etc.
 Checkout Bold Matte Lipsticks at Maybelline India website.
BUY Maybelline Bold Matte Lipsticks Online
@
Nykaa
@
Myntra
@
Jabong
@
Purplle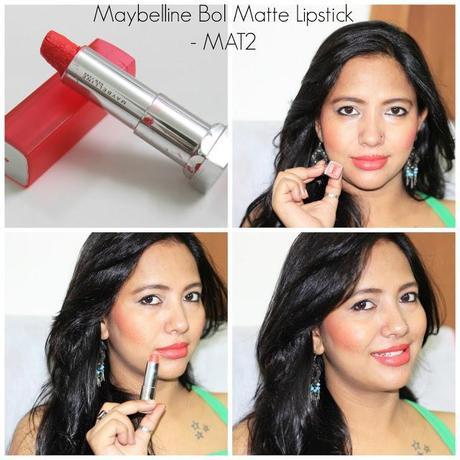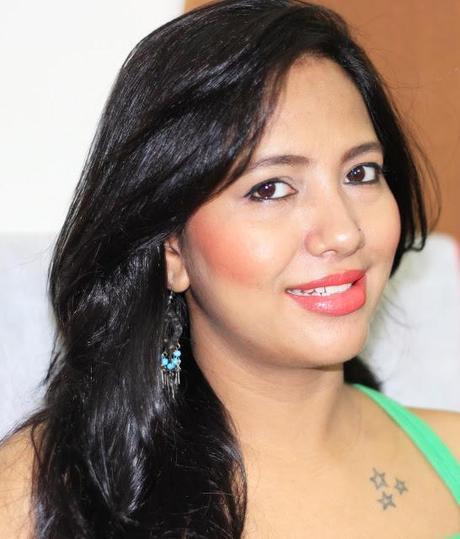 Maybelline Bold Matte Lipstick MAT 2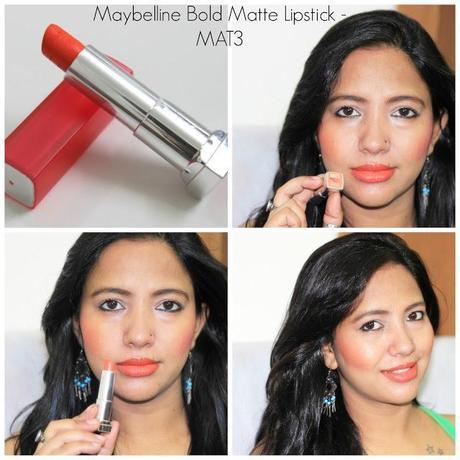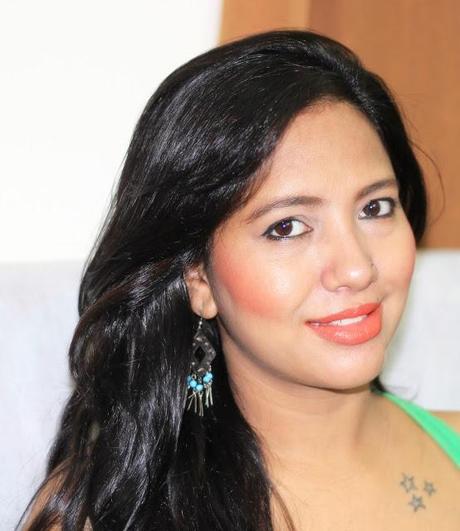 Maybelline Bold Matte Lipsticks MAT3
is a bright orange shade which is surprisingly quite wearable and flattering on Indian skin tones, only if you are comfortable with such bright shades.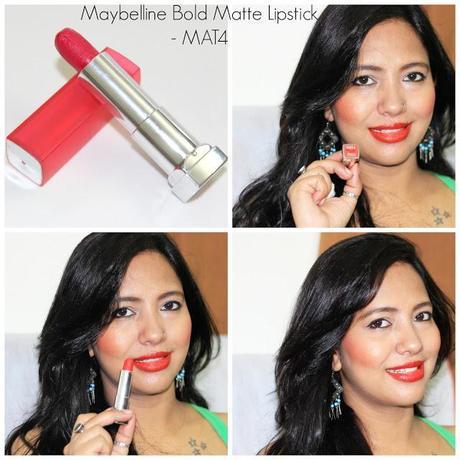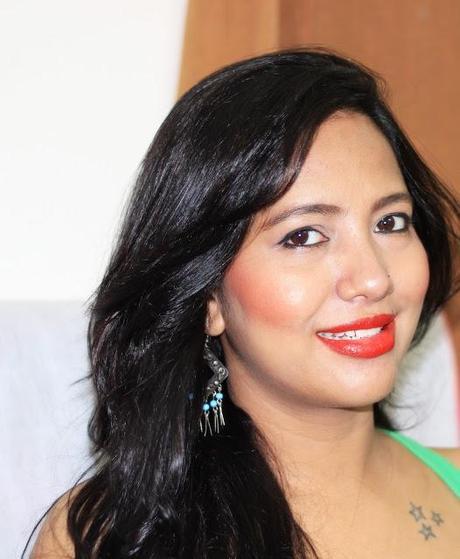 Maybelline Bold Matte Lipstick MAT4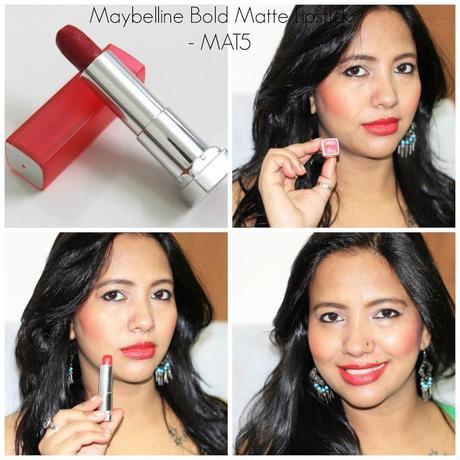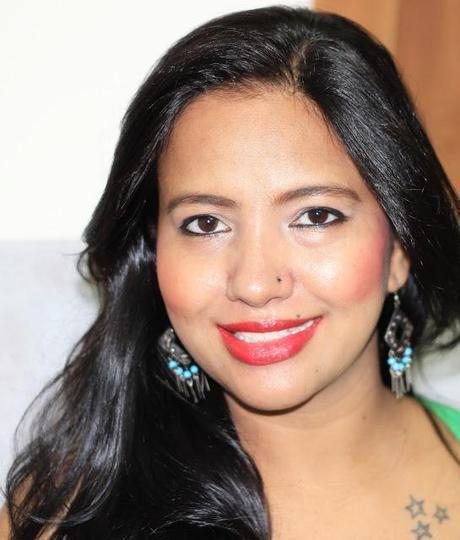 Maybelline Bold Matte Lipstick MAT5
qualifies for a gorgeous red lipstick and one of the on-budget
lipsticks that might be chosen in weddings. Though I have warm undertones, this shade suits my skin tone while it has some cool undertones. So, you can work with this shade if your have cool or warm undertones. A perfect red shade for everybody!!
Maybelline New Launches 2013 -
Cheeky Glow Blush in Creamy Cinnamon
Four Shades of Hyperglossy Liquid Eyeliners
8 Shades of Color Sensational Lip Glosses
All Shades of Superstay Lipsticks
BB Stick in Fawn
FACEBOOK  
   TWITTER      INSTAGRAM     
GOOGLE+