I'm sure only a few of you have come across this US lipstick brand before called Jordana. Well, luckily for me it was included in my January Saladbox so I was able to try it out! After weeks of road-testing this baby,  finally here's my take on it.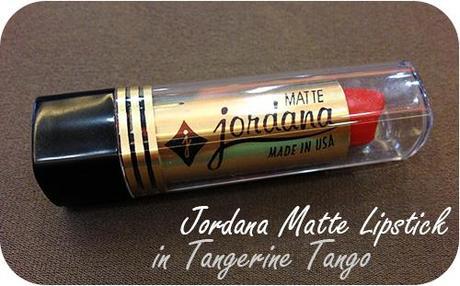 I got this red orange shade called Tangerine Tango. Other Saladbox subscribers received Pink Luster or Scarlet Red. It says MATTE on the label, so naturally I thought it would be drying like most matte lipsticks are. Surprisingly, I could wear this alone even without lip balm and it doesn't feel drying at all. But of course, I would still suggest applying lip balm or moisturizer prior to this 'cause it may be a case to case basis.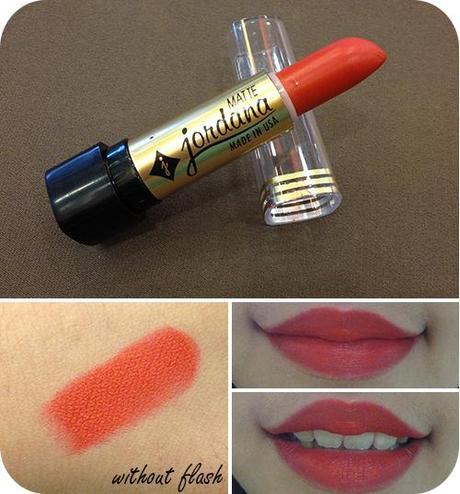 When I swatched it on my hand, it's a shocking orange color but it didn't show up like that on my lips. Although there's still a hint of tangerine but it was mostly red. What I like most about this lipstick is that it offers opaque matte coverage. Plus it's super pigmented and non-feathering! I can eat, drink, and talk for hours and it would still be there at the end of the day. I hate reapplying during the day so I'm grateful this didn't give me trouble in that aspect! Downside is it's packaging. The plastic casing contributed to its cheap feel.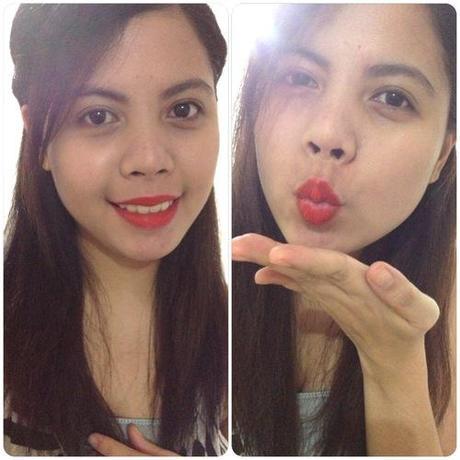 Would I recommend this? Well YES if you love collecting lipsticks! For the long staying power and great coverage, I think it's worth trying out! 
PRICE - Php 300.00
WHERE TO BUY - SaladBox *click here*