I got these lipsticks from FACES store at Brookfield Mall in Coimbatore; I couldn't find these online in FACES Indian website or in any online store in India but these lipsticks were available through FACES cosmetics' Canada website. Anyways I got this for around INR 250-300 [dont remember exactly].
I liked the packaging of these lippies - such a change from the drab black cases. And these are smaller in size than many. The lip color applies very smoothly and provides full color in a single swipe. This lippies have a very unique finish - it is not all creamy, it is not all glossy, its somewhere in between.
I loved these lippies but unfortunately I found that I couldn't carry off these colors very easily. I cant explain why cos these are really lovely colors -but somehow I wore these very sheered out or layered under a more darker shade.
I wish I'd gotten at least one darker shade from this range. I am visiting Dufferin Mall here in Toronto soon, where FACES Cosmetics has a counter so may be if I find this I will get it.
FACES Lip Color in Natalia - Shade no 11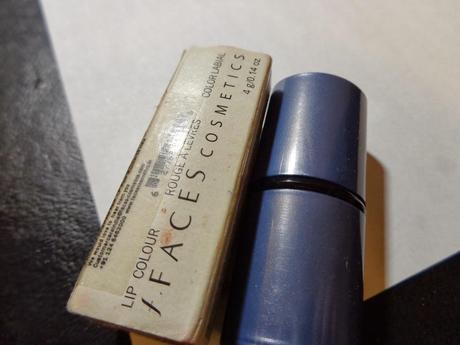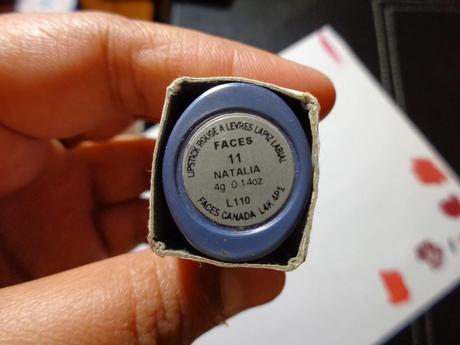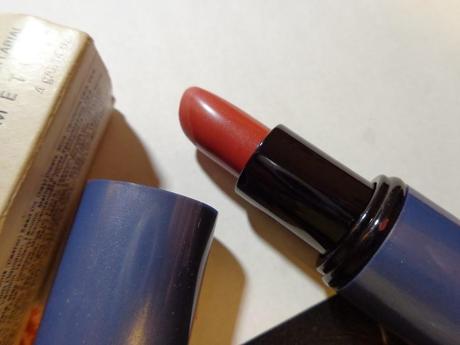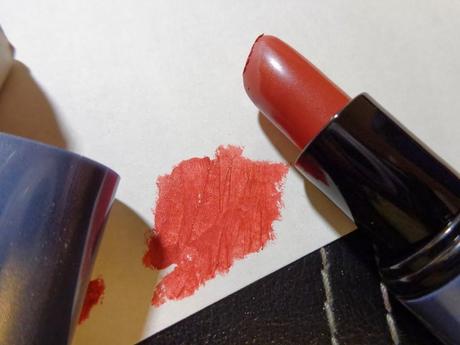 Natalia - a Bright coral Red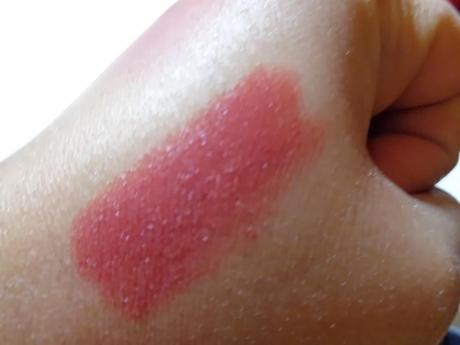 Look at that glossy finish!
FACES Lip Color in Catherine- Shade no 330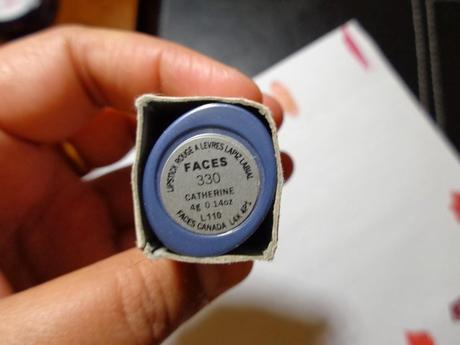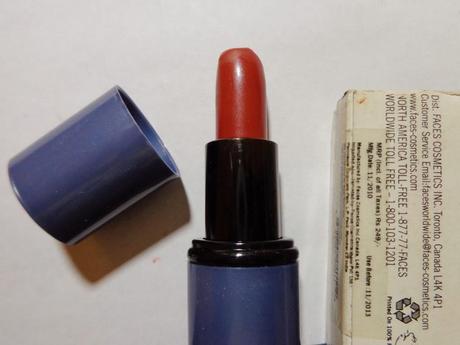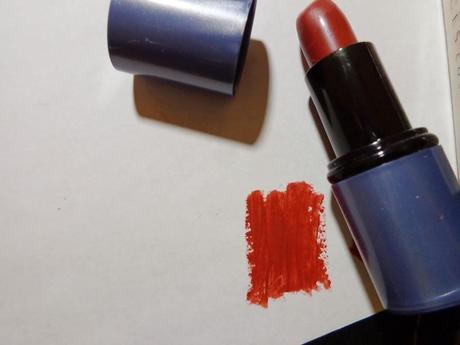 Catherine is a reddish orange with brown tints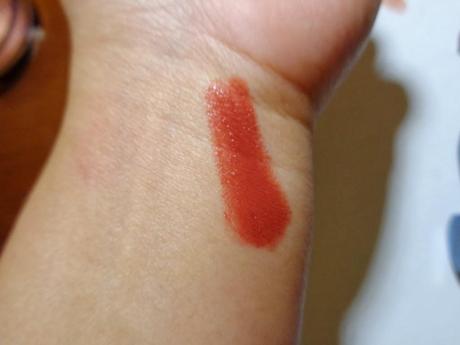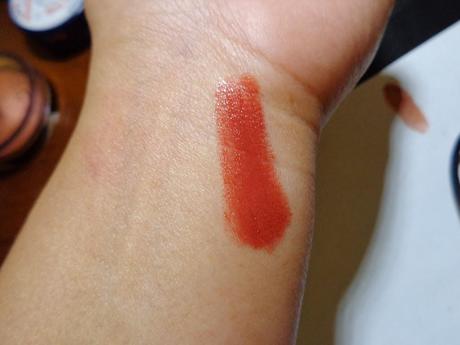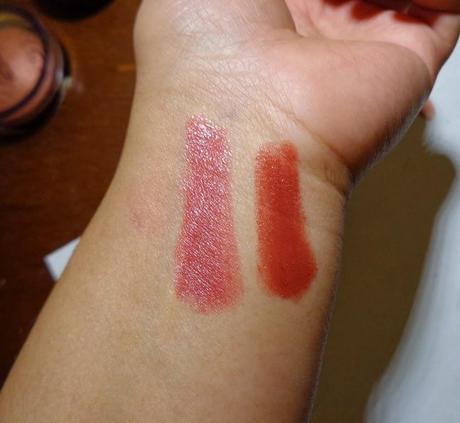 Left - Natalia, Right - Catherine
 3 Coral Lipsticks from my collection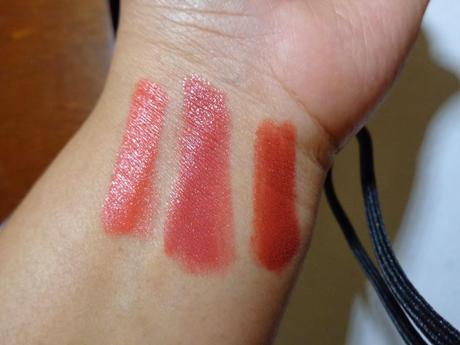 Left - Lotus Herbals Pure Colors Lipstick in Carnation, Center- Natalia, Right- Catherine
Follow me on Twitter @ladydevzz