BEAUTY
❤ ❤ ❤ ❤ ❤ ❤ ❤ ❤ ❤ ❤ ❤ ❤ ❤ ❤ ❤ ❤ ❤ ❤ ❤ ❤ ❤ ❤ ❤ ❤ ❤ ❤ ❤ ❤ ❤ ❤ ❤ ❤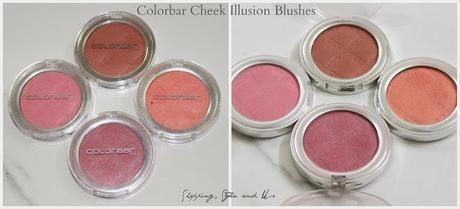 CLAIMS 
C
heekillusion blush with skin conditioning agents and advance moisture based formula keeps skin smooth, hydrated, nourished and maintains the right kind of moisture. It's easy to apply and blend, silky and smooth texture accentuate the cheek area giving glow to the face and absorbs excess oil and controls shine. It is a long lasting blush.
PRICE
INR 650
Colorbar Cheek Illusion Blushes were introduced on Shopping, Style and Us first back in November 27, 2012.  But I got a chance to buy them in 2013, very late but not disappointed though. 
Colorbar Cheek Illusion Powder Blushes
are decently pigmented blushes with soft and smooth texture which is easily blendable. All of these blushes stayed put on cheeks for more than
five hours
without fading and went a long way, almost throughout the day. I really like these blushes and
I think you must try
if you like too.
Though I find the
price
to be on higher side but for the quality of product you get (
definitely not packaging and I want Colorbar to improve the packaging of its blushes
) it's totally worth it. I will get my hands on other two shades - Earthy Touch and Rosy Peach very soon as these blushes for me are keepers.
My favorite shade/s among these four shades are
Peach Pink and Coral Craving
.
I have applied these blushes with a
heavy hand
so they show in pictures but these blushes are meant to give a glow from within if applied carefully without doing too much. So the point is you can get a healthy flush with these blushes as well as build to get dramatic cheeks.
BUY Colorbar Cheek Illusion Blush Online
+MedPlus Beauty
  for Rs 585 (MRP Rs 650) SHOP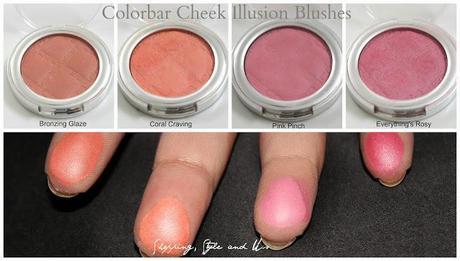 Colorbar Cheek Illusion Blush in Bronzing Blaze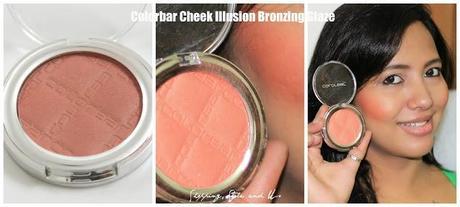 Bronzing Glaze
looks very brown until you apply on cheeks because it has loads of orange pigments in that makes this blush look a lot orangey as you can see in pictures. It has orange and golden shimmer that would give you a glow but not like a disco ball.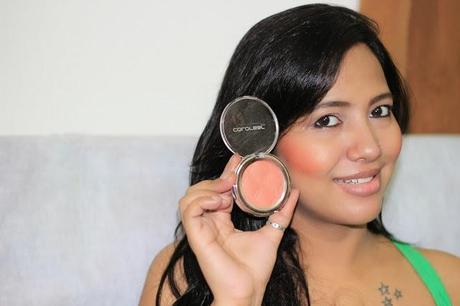 Colorbar Cheek Illusion Blush in Coral Craving

Coral Craving
is a coral (but with lots of orange) shade with fine shimmers. If compared, it has the lightest texture and pay-off but staying power is as good as of other shades.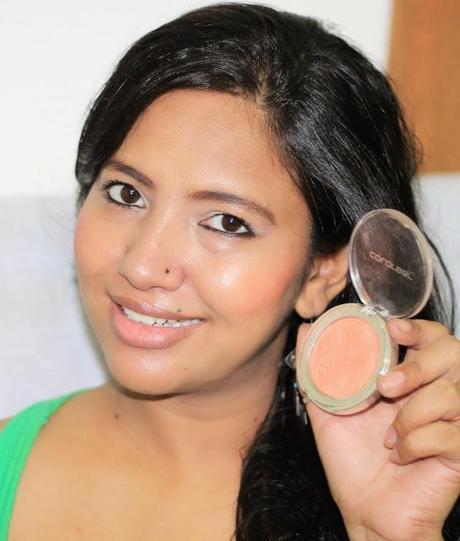 Colorbar Cheek Illusion Blush in Everything's Rosy

Everything's Rosy
is a pink shade with plum undertones. Though it looks good in pictures, I found it to be unflattering on my skin tone. So if you are dusky like me, you might think twice before you buy it because it can make you look darker. It would probably suit either very dark skin tones or fair skin tones with cool undertone.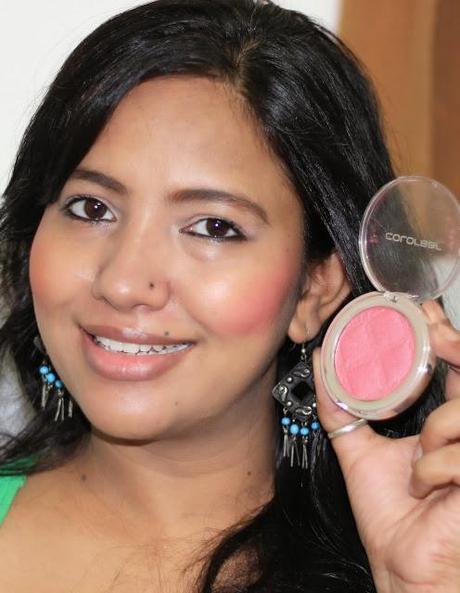 Colorbar Cheek Illusion Blush in Pink Pinch

Pink Pinch
is pretty doll pink shade with no shimmer but a hint of glow in it. I really such shades because they are flattering on any type of skin tone but dark. I have seen such shades working for warm and cool undertone skin tones while. Pink Pinch does not over power your face, stays there on cheeks and adds subtle prettiness.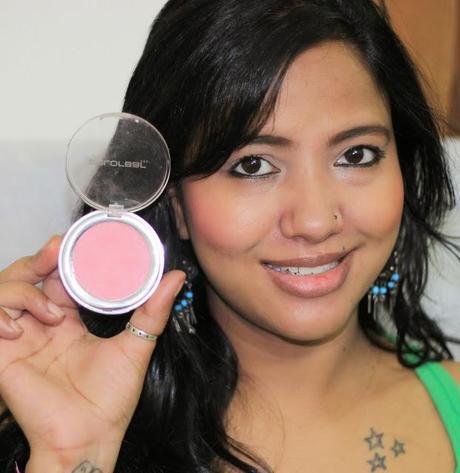 Stay updated with more reviews by Shopping, Style and Us.
FOLLOW BY EMAIL
FACEBOOK
     TWITTER     
GOOGLE+