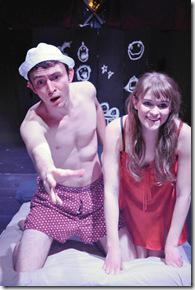 An Adult Evening of
   Shel Silverstein 
Written by Shel Silverstein  
Directed by Alex Hughes
Teatro Luna Studio, 3914 N. Clark (map)
thru March 31  |  tickets: $12   |  more info 
  
Check for half-price tickets 
  
  
   Read entire review
  
---
To Shel in a handbasket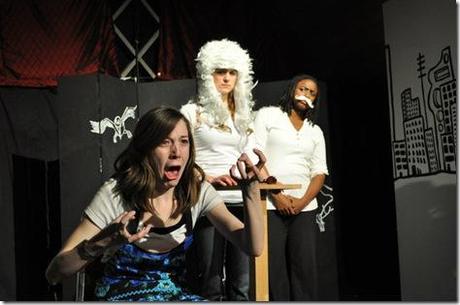 Devil's Thumb Productions presents
An Adult Evening of Shel Silverstein
Review by Clint May
Even as a child, I can remember thinking how odd Shel Silverstein's poetry could sound. It had a quirkier, darker streak than Dr. Seuss, with more than a hint more mischievousness. Exiting An Adult Evening of Shel Silverstein, I see now that the vein of bizarreness only hinted at in his children's literature could come to full fruition when no longer worrying about innocent eyes. Salacious and gleeful, this vaudevillian evening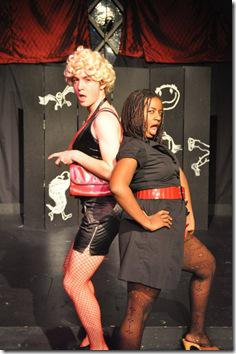 recounts some of "Uncle Shelby's" tawdry one-acts, interspersed with some original songs. An entertaining look at the tawdry side of one of America's most beloved wordsmith's, this
Evening
is sweetly tasteless with its over-the-top stylings and bubbly ensemble.
Evening's skits are alternately akin to Saturday Night Live ("Wash & Dry") or Monty Python's Flying Circus ("Thinking Up A New Name for the Act"), and even the lesser known Kids in the Hall ("The Lifeboat is Sinking"). Of course, there are things only Silverstein would have done, like having two hookers forced to rhyme every few words with "ee" ("Buy One, Get One Free"). While not nearly as scandalous as the promotional materials made it seem, Evening is infused with enough zany energy and adult-themed antics in its short run time to get some real laughs.
Even Silverstein couldn't overcome the most daunting challenge of skit writing—how to end them (the best example of how to close out on a high note in recent years was Dave Chappelle). Still, the six-person ensemble have great timing and the kind of physical fearlessness comedy of this ilk requires. In Teatro Luna's intimate space, every seat is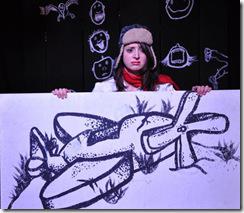 practically front row for this bursting little burlesque. The original ensemble musical numbers interspersed are surprisingly well done, particularly "Hilary" (by
Jon Von Bokern
&
Pat Cooney
), which recounts a tale of love lost and alien abductions.
Sightly tweaked to update the content for modern audiences, An Adult Evening of Shel Silverstein  is a fun diversion for the beginning of an adult night on the town. Winking and nodding and mugging to charmingly hilarious effect, Devil's Thumb has found a production that brings a beloved children's author back into the saucier realm he was obviously more than comfortable in. It's a short run, so don't waste time if you want to see that the where the "sidewalk ends" was really just a jumping off point.
Rating: ★★★
An Adult Evening of Shel Silverstein continues through March 31st at Teatro Luna Cabaret Studio, 3914 N. Clark (map), with performances Fridays and Saturdays at 7:30pm.  Tickets are $12, and are available online at BrownPaperTickets.com (check for half-price tickets at Goldstar.com). More info at DevilsThumbProductions.org.  (Running time: 90 minutes with no intermission)
All photos by Alex Hughes
---
artists