I'm back with another review of Amazing Botanicals Products. Last week I reviewed the Pumpkin Pomade and this week, I decided to double-up the review by trying both the Aloe Mint Spritz and the Hibiscus Cream Gel.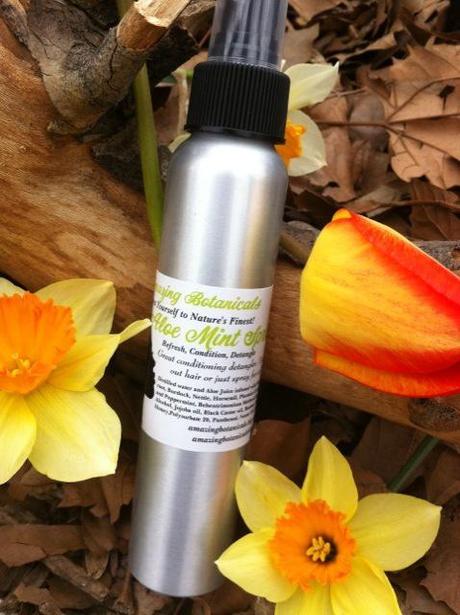 Amazing Botanicals Aloe Mint Spritz $7.00
Ingredients: Distilled water and Aloe Juice infused with Marshmallow root, Burdock, Nettle, Horsetail, Plantain Extract, Irish Moss and Peppermint, Behentrimonium Methosulfate , Cetyl Alcohol, Jojoba oil, Black Castor oil, Baobab, Wildflower Honey,Polysorbate 20, Panthenol, Neem Oil, and Rosemary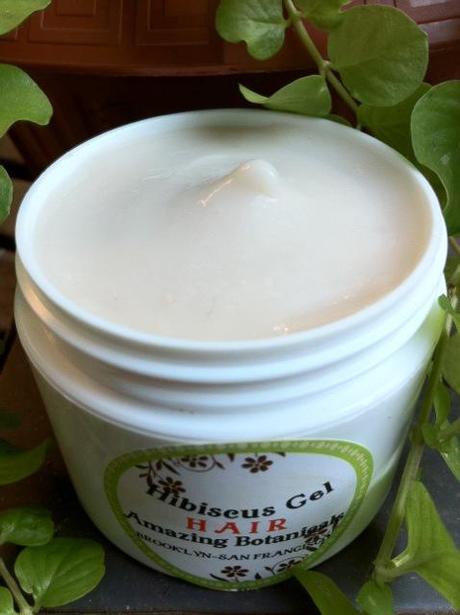 Amazing Botanicals Hibiscus Gel $5.00 (2oz.)
Ingredients: Distilled Water, Flaxseed, Hibiscus tea infusion,Chamomile, Aloe Gel, Optiphen,Rosemary, Lavender, Sunflower, Glycerin, Xantham Gum
After washing my hair I squeezed out the excess water with my microfiber towel. I then sprayed the hair in sections with the Aloe Mint Spritz. I then applied the creamy Hibiscus Gel to each section liberally. It really has the consistency of conditioner and has a nice, flowery scent. (It's not overpowering though). I then two-strand twisted the hair into about 10 large sections using a new method I will reveal in an upcoming post! wiggles eyebrows
Day 1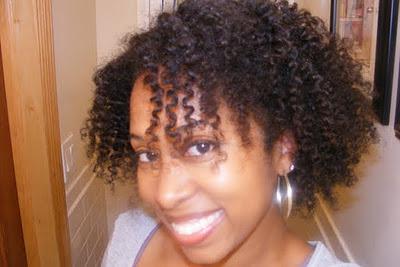 Day two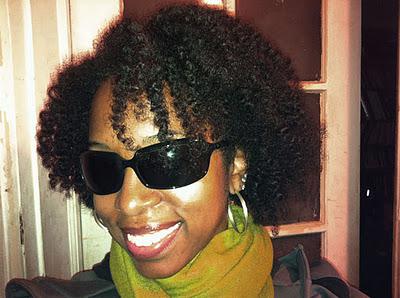 I actually got four days of this twist out before it started getting fuzzy. The creamy Hibiscus Gel provides great definition with soft hold. It's not crunchy at all like some of the other clear gels out there. I loved it! The Spritz conditioned my hair well too, and did a good job of rehydrating my hair the second day. I was skeptical that a 2oz. Jar of anything could handle all of my hair, but I've done this process twice now, and I still haven't finished it. A little goes a long way!
RATING: 5 Savvy! – Great ingredients, great price, curls looked great, will buy again!*
SPECIAL!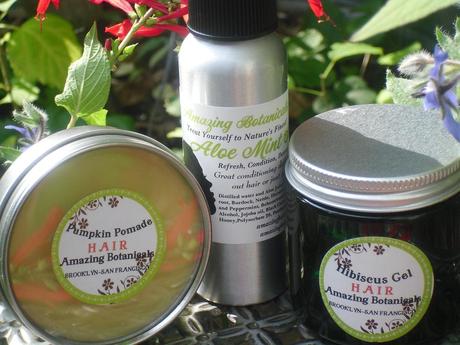 For a limited time, Amazing Botanicals is offering the
Savvy Pack!
This includes the
Pumpkin Pomade
(previous review
found here
) the
Aloe Mint Spritz
and the
Hibiscus Cream Gel
a for just
$14.00!
Savvy Ratings: 5=Savvy 4=Smart 3=Suitable 2=Satisfactory 1=Stupid