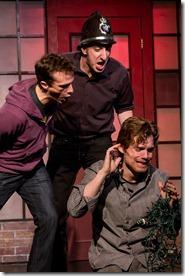 Airport for Birds
  (and Other Great Ideas)
Directed by Corey Lubowich
at UP Comedy Club, 230 W. North (map)
thru March 3  |  tickets: $18-$40   |  more info
  
Check for half-price tickets 
  
  
   Read entire review
  
---
Meh, could be worse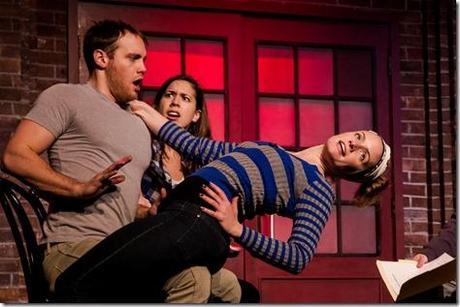 Team StarKid presents
Airport for Birds (and Other Great Ideas)
Review by Clint May 
A moment of sadness occurs for most all adults in relationship to their comedic tastes. For me, it occurred when Adult Swim was going to begin rerunning Pee-Wee's Playhouse. All my buddies gathered around the TV with glee as we awaited the return of our beloved childhood show. At the first commercial break, we all turned to each other with that look on our face that seemed to say, "Huh…we used to like this?" It was a look tinged with some sadness at the awareness that with our increased sophistication came its twin, the passing of time. Sure, we can appreciate the meta humor and the sublime existential ironies of today's comedies, but what of our younger years, when our sugar-addled minds could enjoy the simple pleasures of a talking recliner? Gone, all gone.
C'est la vie.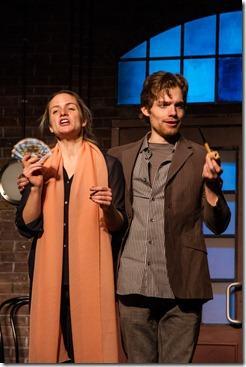 Looking around at the greater bulk of the audience for
Airport for Birds (and Other Great Ideas)
, I wondered if many of the teens and tweens around me would experience that same epiphany. Perhaps the girl behind me—observing to her friend that it was her very first unescorted journey into the city—will one day laugh not at these skits but at herself for enjoying them. Certainly it was only able to coax a few gentle grins from myself. When I saw that
Team StarKid
of
YouTube fame
was also responsible for one of the most grueling few hours of my theatre-going life—
Starship
—I almost got up and left. Of course I stayed and, while it wasn't necessarily a bad time, it just wasn't funny either—a perfectly bland PG-13 experience that will get laughs for its core audience but feel more like baby town frolics to anyone else who's ever seen and loved SNL, Kids in the Hall or if you needed further proof of my age, MTV's The State.
In an almost self-deprecating framing device, the skits on display are presented as mashed up from the bits and pieces of failed pilots presented to a TV exec. As the cast is turned out one by one, their far-flung scripts intermingle until the haphazard becomes somewhat recognizable, and the skit revue proper begins. Written by members of the cast, there's a typically uneven quality that comes with 23 presentations. Some, such as "Link", recall the zany brief brilliance of 5 Second Films. A running gag about a strip-dancing woman in unlikely places—and I'm a sucker for a running gag—is one of the better written and most "sold" of the sketches. "Loud Bank" has a touch of the Monty Python to it, as do many of the pieces, which deal with "unlikely person in normal place" or "unlikely place with normal person" set ups. A few ("Mr. Wingley Comes to Call") don't know when to end, but by and large they seem to know just the right length to sell a joke.
The StarKids are certainly energetic, but don't quite have the unconscious inhabitation of true skit masters just yet. That didn't seem to matter much to the audience, and in comedy I gotta give it to the masses. These birds didn't "land" at my airport but I'm not some tween-comedy Heathrow.
So it's not for me, but it might be for you. If comedy is hard, then comedy that appeals to everyone is well-nigh impossible; maybe only the geniuses at Pixar can pull it off. Team StarKid's still in the "Shrek" phase of their evolution, with their two biggest successes being pop culture riffs (Starship and A Very Potter Musical and its sequel). They've got a built-in audience created from internet awareness, so they probably don't give two beans about some 30-something's review. Your teen could do much, much worse on their own unescorted visits to the city, so if you're looking for some unthreatening fun, there's a wide selection of mocktails on the UP menu and some unchallenging comedy on the stage. Adults can stay home and watch Louie.
Rating: ★★
Airport for Birds continues through March 3rd at UP Comedy Club, 230 W. North Avenue, 3rd Floor (map), with performances Sundays at 7pm.  Tickets are $18-$40 (sold-out). More information at UpComedyClub.com.  (Running time: 90 minutes, includes an intermission)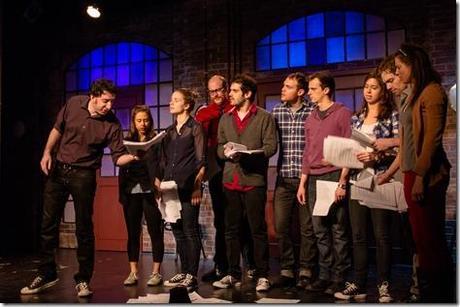 ---
artists
cast
Chris Allen, Jaime Lyn Beatty, Jeff Blim, Denise Donovan, Brian Holden, Lauren Lopez, Pat Rourke, Meredith Stepien, Daniel Strauss, Nick Strauss, Joe Walker
behind the scenes
Corey Lubowich (director, co-producer), Nick Gage (musical director), Sarah Petty (lighting, stage manager), Brian Holden (co-producer), Daniel Strauss (associate producer)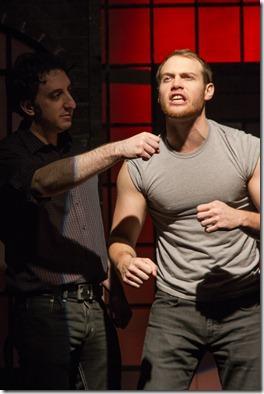 13-0217