Contributor: John Keegan
I think we're in for darker days as the season progresses. Dean has descended even more than ever into his own psychological morass, and I can't imagine that Head Lucifer is going to leave Sam to his own devices forever. This episode was just a glimpse of how far it can go, when contrasted against the comic relief that was Dean blissed out on turducken. As always, Ben Edlund managed to find nuggets of hilarity in the darkest of places.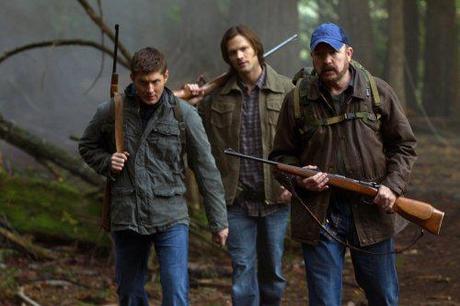 The review for Supernatural 7.9: "How to Win Friends and Influence Monsters" has been added to the archive.