Hey Girls!
Welcome back to another Blog Post!
I'm really liking Body Lotions right now!
My Skin very dry during the winters, so much that it gets itchy and rough
so, these beauties are helping me soothe my skin, and making it smooth
Now, who can say no to that?
Today's Review is on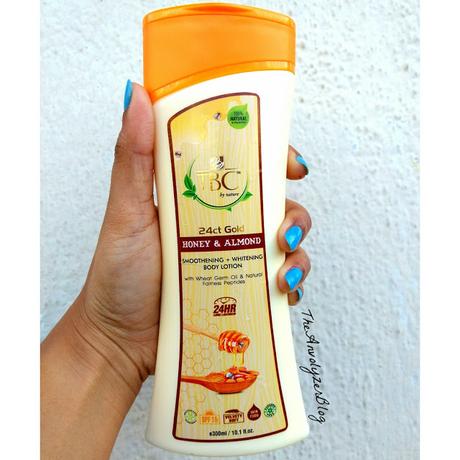 24ct Gold Honey and Almond Smoothening and Whitening Body Lotion By TBC By Nature
Contains : Wheat Gram Oil & Natural Fairness Peptides
I have been using it for 3 Weeks now, and have a lot to say
Let's get on to the Review then,It Looks like this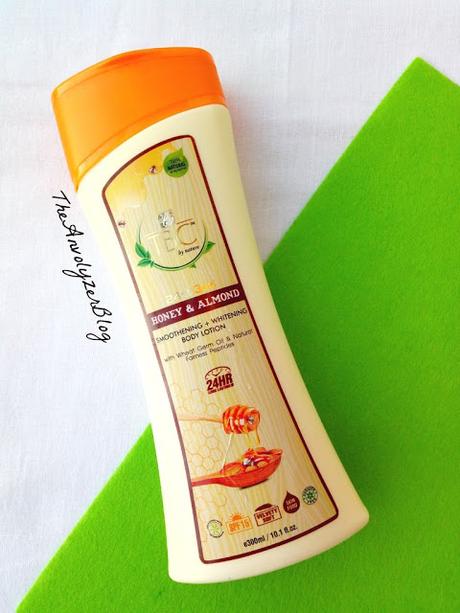 Details
Brand Claims that, Product is
100% Natural
24 Hr Long Lasting
SPF 15
Price
INR 125 for 300 ml
Use Before
3 years from Date of Manufacture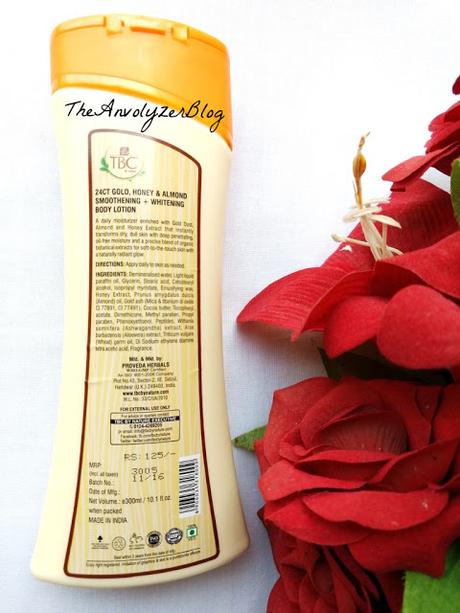 Packaging
The Packaging of this Lotion is very Simple
The Bottle is quite Big, we get a lot of Product for the price
Details about the Product are mentioned clearly in the front & back
Very Minimalist Design
The Cap of the Product is Quite Secure, no need to worry about the Product Spilling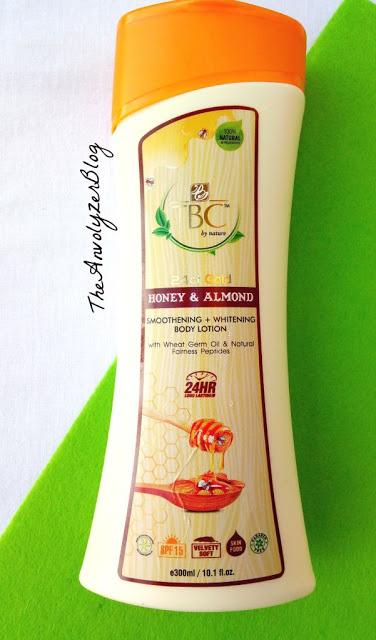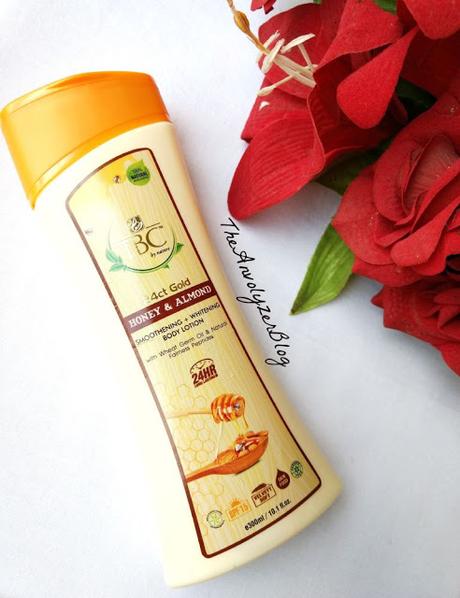 Fragrance
The Fragrance of this Body Lotion is very very Pleasant
Just Perfectly Mild and Calming
It feels Amazing while rubbing the Lotion on the Skin after shower
It is mild and goes away after 2 to 3 Hours
Quality
The Texture of this Lotion is quite Watery
I'm so used to Lotions of Thick and Medium texture that, 
this watery feeling annoyed me, this is just a personal opinion
Anyhow, the lotion is light on skin, 
quick to apply and also dries quickly
I did notice that, after 3 to 4 hours, 
it looses its affect and hand feels little dry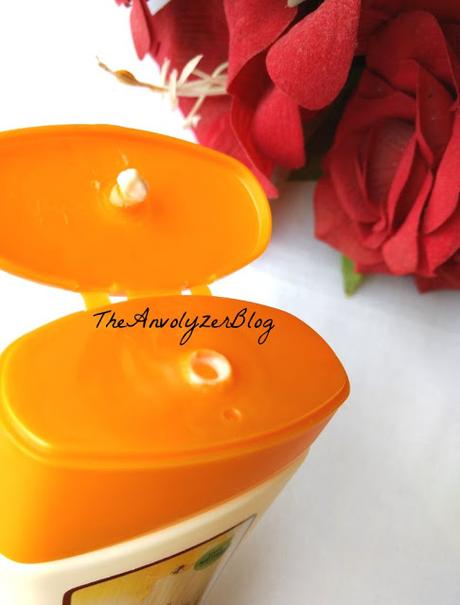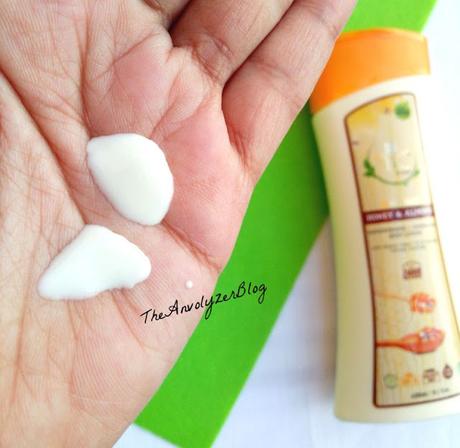 Final Thoughts
24ct Gold Honey & Almond Body Lotion By TBC By Nature is a good Product, 
Recommend it to all those who need a little soothing for their Dry Skin
I still use it daily after shower, as that is the Best time to use Body Lotion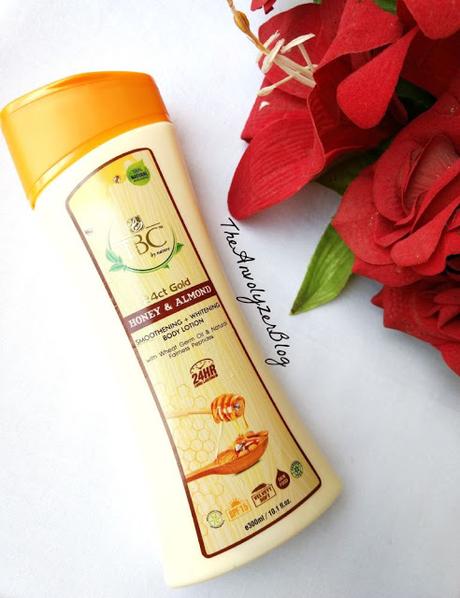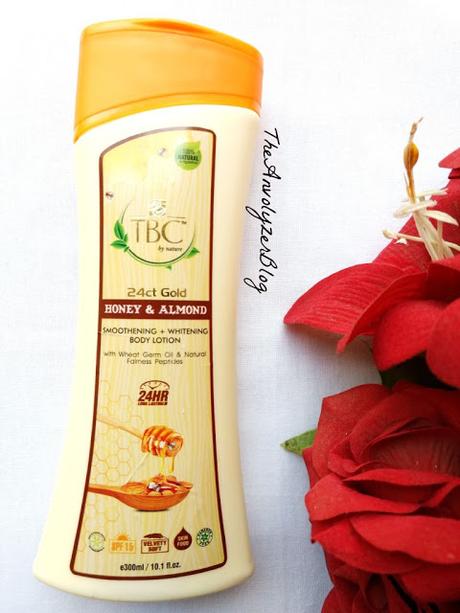 The Mild Smell, Large Quantity, Simple Design of the Bottle
Good Quality of the Product are all the reasons to buy this one
Simple, Affordable, Effective is how I would like to call this Product
Have you tried any products from this brand?
Do let me know in comments below!!
Follow me on Social Media
Instagram : @theanvolyzer
Twitter : 
@theanvolyzer
Facebook : 
@theanvolyzer
****Samples received for PR purpose but it is a Honest Review****