BEAUTY
❤ ❤ ❤ ❤ ❤ ❤ ❤ ❤ ❤ ❤ ❤ ❤ ❤ ❤ ❤ ❤ ❤ ❤ ❤ ❤ ❤ ❤ ❤ ❤ ❤ ❤ ❤ ❤ ❤ ❤ ❤ ❤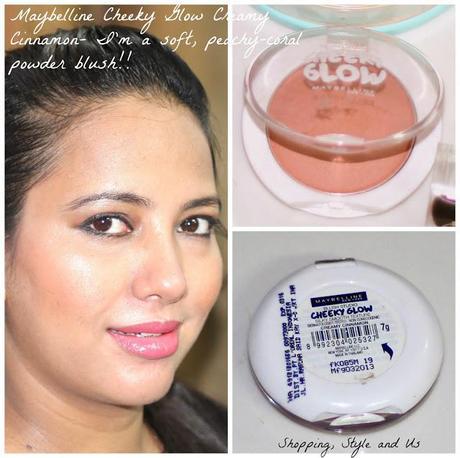 CLAIMS
Ultra light weight, silky, blendable powders
Meet the new blush on the block. So Silky and smooth, it blends flawlessly for the most natural finish.
Soft texture for a natural hue.
Easily blends with your skin color
Comes with 3 fresh colors for your pretty skin: Creamy Cinnamon, Fresh Coral and Peach Sweetie.
PRICE
INR 250 
2013 brought a lot of new launches from different brands and Maybelline was one of them to come up with really affordable products with great formulas unlike other drugstore brands. This makes Maybelline to be one of the most favorite brands of all makeup lovers. Maybelline new launches 2013 has a lot of products that vary from eye makeup to lips. And I was silently waiting for some launches in cheeks section too and my wish was granted! We have Maybelline Cheeky Glow powder blushes to try and talk about!
But will this blush replace my favorite Dream Mousse blush?
Jump to know!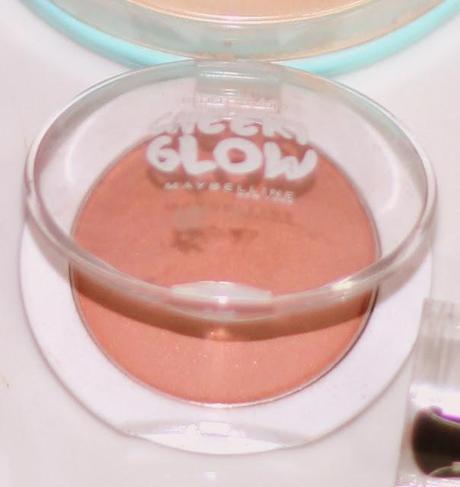 Maybelline Cheeky Glow in Creamy Cinnamon
is a
peach shade
blush with very fine shimmer in it.This shade when swatched on hand looks pigmented but when applied on cheeks it reduced its intensity. It means you are supposed to
build the shade
by applying it over and over. It leaves a flush on cheeks that looks natural if applied and blended nicely.
The powder is fine, soft and easily blendable as it claims. You can pick the right amount of blush on brush and no need to shake-off.
I tested this blush in office which is air-conditioned (it stayed for more than 3 hours), in market (close to two hours) and at home.  Creamy Cinnamon did not
stay for longer than
a couple hours on me on most of the occasions because of two top most reasons - the humid weather and the light shade. But one thing I won't deny is that it still leaves its traces on cheeks that looks so naturally flushed.
It comes in small, clear
plastic packaging
from top which is very soft that I fear breaking. Otherwise it's small, easily portable and doesn't make bag heavy.
Creamy Cinnamon will be liked by those who love wearing blushes to work or on daily basis without looking too made up. Though not too many options in shades and they almost look from the same family pink and peach yet the shades would really compliment Indian skin tones - from light to dark.
#
Tip - Apply a brown/nude shade blush as base and top it off with Creamy Cinnamon. It looks gorgeous!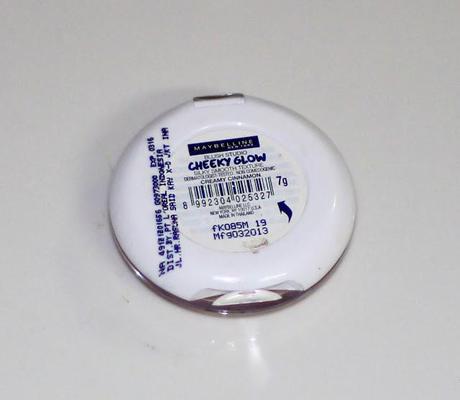 A note to Maybelline -
I would like you to come up with more shades and of different families like browns, reds and some with glitters so we can have our own cult favorite blush "Orgasm". There are just four shades in Maybelline Dream Mousse range and now only three in Cheeky Glow. Let's see some more!
What do you think?
- Would you like to add anything to my note to Maybelline?
- Have you tried Cheeky Glow blushes yet?  

FACEBOOK  
   TWITTER      INSTAGRAM     
GOOGLE+