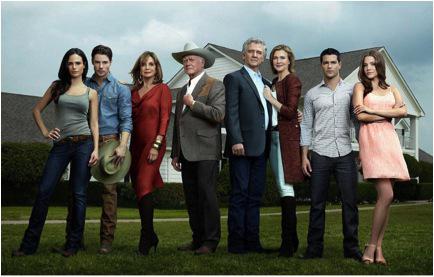 There are many things people envision at the mention of Dallas, Texas. Men donning 10-gallon cowboy hats, spurs, and bowling-ball sized belt buckles. Women with sky-high hair (hey, the higher the hair the closer to God). Sprawling ranches scattered with branded cattle. And of course the infamous 1978 TV series Dallas. Even if you've never been to Texas, chances are good you're familiar with the legendary Ewing characters (J.R., Sue Ellen, and Bobby). For over a decade, the Ewing clan was a global sensation with their drama-filled, over-the-top antics – all packed into 60 minutes of non-stop scandal. Oh, how we love a tantalizing TV drama, no matter the generation. As the saying goes, everything old is new again with TNT's revamped Dallas version that includes the main original cast, some steamy newcomers, and no shortage of scandal, seduction, and style!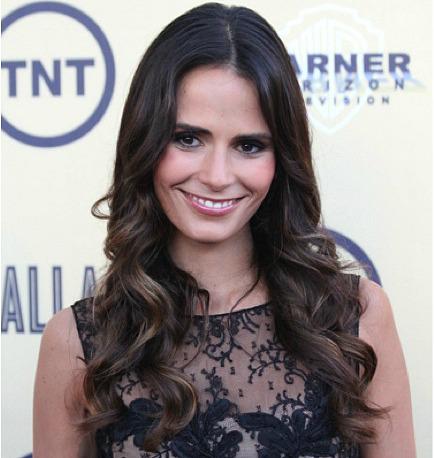 One of the new faces who'll be delivering some of the oh-so-scandalous drama is actress Jordana Brewster (The Fast and the Furious movies). Known for her stunning locks, lately she's been flaunting gorgeous loose curls on the red carpet. Love her tousled waves, readers? Here's how to get them in 5 easy steps:
Apply a volumizing mousse to wet hair.
Blow hair out using a round brush (tip: make sure hair is completely bone dry or else curl will fall out).
Taking a section at a time, spray each piece lightly with a medium-hold hair spray and then wrap it around a 1-inch curling iron (going away from your face). Leave each section on the curling iron for about 10 seconds.
To help the curl set after you've taken it off the curling iron you can gently scrunch it in your hand while it's cooling. Then let it drop and spray it again with hair spray.
Once you've done all sections, lightly shake your head back and forth (think sexy head tousling, not head-bangers ball) and voila…gorgeous loose curls!
Hair-pulling? Check. Back-stabbing? Check. Trend-setting makeup and fashion? Check. Love triangles that bring the shock factor? Double check. Now you can join in on the melodrama, tousled tresses seekers, starting with Jordana's tantalizing waves. The two-hour series premiere airs June 13th on TNT. Happy nail-biting (and hair flaunting), beauty enthusiasts…