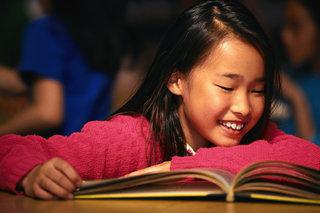 If you are a fan and a follower of the Reuse Recycle Reduce concept and want to inspire your kids too for the cause then creating awareness at an early age with a book is your best choice. Reuse Recycle Reduce for kids is explained in a fun, engaging, colorful, informative and yet an easy to understand way. The topics range from recycling and replanting to endangered animals and recycle activities for kids. Below I share some of the best stories and activities to motivate kids to go green.
Reuse Recycle Reduce for kids
Age range: 4 – 8
The Little Green Books series is truly green as books are made from recycled materials and printed with vegetable or soy inks, thus proving the real commitment of the Little Simon (publisher) to this worthy cause. Some of the most popular books of the Reuse Recycle Reduce for kids in this series are:
The Adventures of an Aluminum Can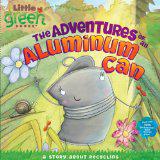 (See all
Children's Nature Books
)
This is the personal diary of an aluminum can that came into being after a bauxite rock was blown up, processed, and finally reached the shelves of a grocery store as a container for fruit. After a few more adventures, the can is then recycled and becomes very special to a young baseball player. At the end of the story, some unfamiliar words are defined, which helps young readers expand their word knowledge.
The Adventures of a Plastic Bottle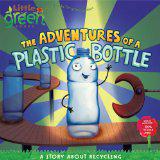 This is the story of a plastic bottle and its journey from the refinery plant, to the manufacturing line, to the store shelf, to a garbage can, and finally to a recycling plant where it turns into…a fleece jacket. It doesn't tell what would have happened if it was not recycled, but still this book remains a must-read for the Reuse Reduce Recycle beginners.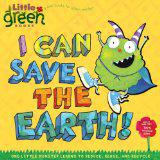 In this book, kids meet with Max – the Little Green Monster, and follow him on a journey to environmental awareness. They learn how they can become little green monsters themselves and save the planet by turning off lights, not wasting water and clogging toilets as well as many more. There is a glossary of terms included in the back of the book.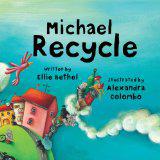 Great illustrations and fun rhyming. "I'm Michael Recycle for all that I'm worth I'm green and I'm keen to save planet Earth!" This book tells the adventures of a young superhero whom, after cleaning up a town, the people declare: "To Michael Recycle! The green-caped crusader, our super-green hero, the planet's new savior!" This is again a must-have from the Reuse Recycle Reduce for kids series.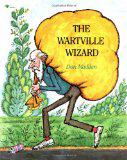 Humorous and intriguing, this book is about a tidy old man who realizes he has the power to get rid of all the trash from Wartville forever. He commands that litter "go back and stick to the person who threw you."
Reuse Recycle Reduce for kids
Age range: 9 – 14
The New 50 Simple Things Kids Can Do to Save the Earth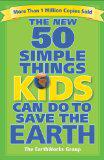 Once kids are aware of the environmental issues, they are ready to become active and that's exactly what this book is about – it motivates kids, their friends and families to take action. The books is full of tips, easy-to-do projects and recycle activities for kids. Chapters abound with links to groups and resources.
Heroes of the Environment: True Stories of people who are helping to protect our planet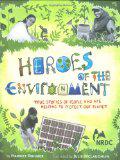 This book includes 12 inspiring examples of how everyday people stepped up and did things to make life better. The heroes are from all over the United States and Mexico ranging from 11 years old to grandmas who spoke up for the environment and won! The book concludes with ways to get involved.