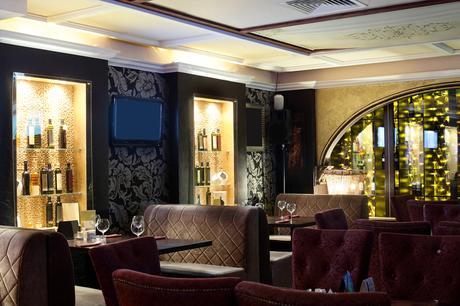 Whether you're in town for business or pleasure, you'll need to eat. Atlanta is a great city to explore, and it is home to a broad range of culinary hot spots, from fine dining to bar cuisine to quick eats. You may not have time to dine at all of the fabulous places Atlanta has to offer, but you might consider checking out a few of the following options to write about in your food blog.
The General Muir
When you're in the mood for amazing deli food, the General Muir should be your destination of choice. You can get your fill of open-faced bagels topped with such items as baked salmon, pickled onions, horseradish, even grapefruit – and of course, lox and a schmear. Other deli staples are available as well, including matzoh ball soup, chopped liver, deviled eggs, and the classic Reuben.
Delia's Chicken Sausage Stand
If you're short on time but need some hearty fare to keep you going, try Delia's Chicken Sausage Stand. Delia's is open 24 hours on the weekends, and the food will not leave you disappointed. The menu options are locally sourced and hand-crafted. You may select from items such as a meatball grinder, tacos made with chorizo chicken sausage, and a wide range of sliders. You can choose from an impressive selection of hoagie sandwiches made with link chicken sausage, as well. The stand and tables are indoors, so you won't be stuck eating outside.
Victory Sandwich Bar
Sometimes, you might just want to sit at a bar and eat some tempting food. You can do this at Victory Sandwich Bar, which serves sandwiches until 2:00 in the morning. Choices include a delectable pot roast sandwich, a pastrami sandwich with smoked beets and spicy mayo, and side dishes like collard greens, root beer baked beans, and even ramen.
Restaurant Eugene
When you seek Southern Cuisine with an elegant twist, you'll want to head over to Restaurant Eugene. The seven-course vegetable-tasting menu is heavenly, and it includes samples of divine white truffle, mushroom tartare, and roasted root vegetables. You may also select from dinner entrees like charred lamb chops, lacquered duck, and pan-roasted red snapper. Wine and a limited variety of memorable cocktails are also available at Restaurant Eugene.
Bacchanalia
Another superb fine dining option is Bacchanalia. This highly popular restaurant offers such possibilities as roasted duck consommé, dry-aged New York strip steak, and sweet potato tortellini. The dessert menu is not to be passed up; it includes options such as grapefruit soufflé, lemon pie with lemon verbena ice cream, and chocolate cake with caramel puffed rice and olive oil ice cream.
You certainly won't go hungry in Atlanta. Even better: You should be able to enjoy every bite you take while you're in town. Whether you only have time for a quick meal, or you want to sit down to a meal of fine cuisine – Atlanta likely has everything you're looking for in dining options.