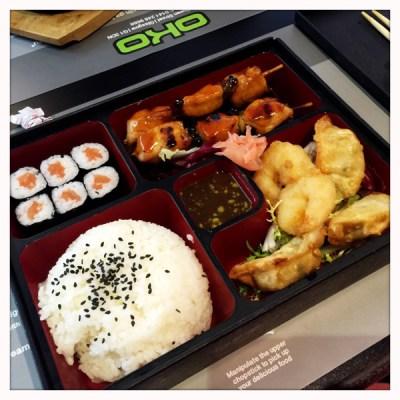 Japanese food in Glasgow
OKO Express in Queen Street is one of Glasgow's original Japanese restaurants and sushi bars. We've been going to OKO Express for years.  Its long opening hours mean it's great for lunch, pre-theatre, post-pub and after shopping and it's in an ideal location in the center of Glasgow.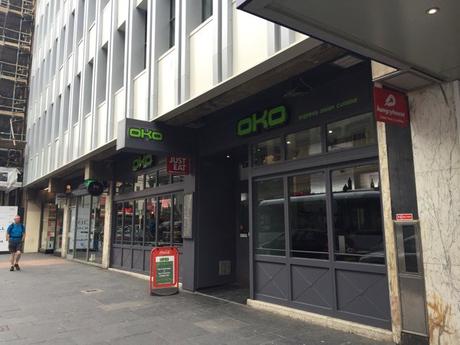 We popped in for some much needed Japanese sustenance.
Here are the menus:-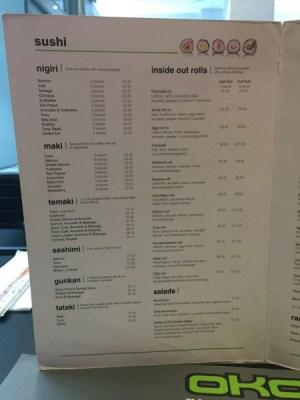 Sushi Menu, OKO Express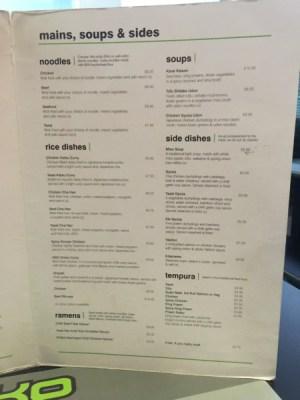 Mains, soups and sides. OKO Express.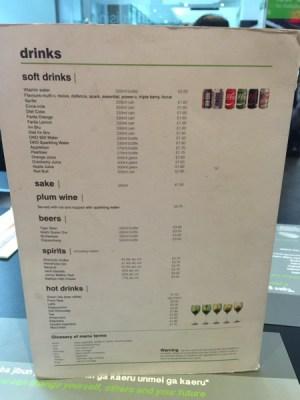 Drinks menu. OKO Express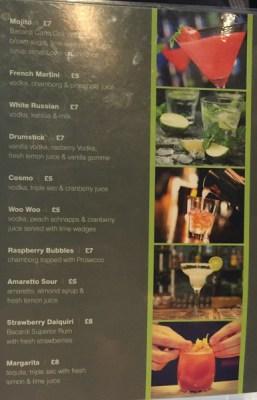 Cocktails. OKO Express.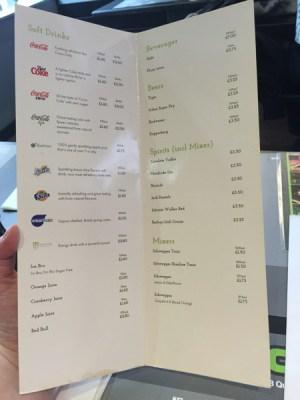 Drinks Menu. OKO Express
We chose from their wall menu. A bento box for Mrs Foodie and Butano Shogayaki for Mr Foodie.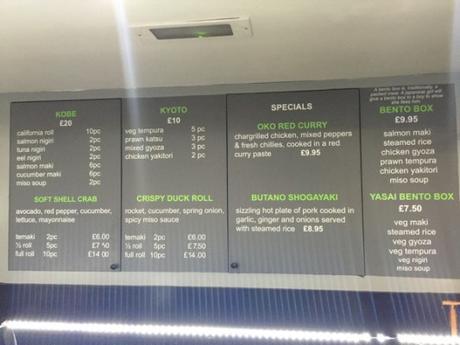 The miso soup here isn't very strong, so don't worry if it's your first time.  The bowls are unlimited refills as well so we had a couple more. Lots of spring onion and tasty.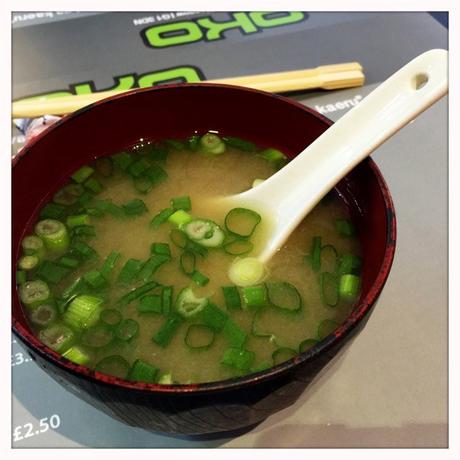 Mr Foodie's Butano Shogayaki at £8.95 was a hefty portion of pork with ginger, garlic and onion, so much so half went into a doggy bag for the next day's lunch!