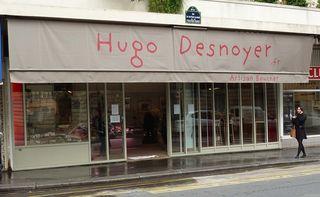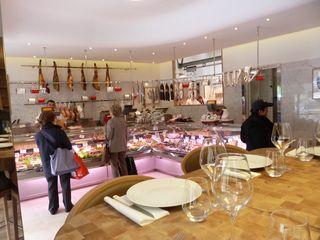 The Restaurant Boucherie Hugo Desnoyer, 28, rue du Docteur-Blanche in the 16th, 01.46.47.83.00 (Bus = PC1)  is open weekdays non-stop between 9 AM and 6 PM and starts taking orders for lunch at 10, is it was just what I needed in order to eat and make a 1 PM conference at the nearby OECD.  It's neat as a pin but only has one 8-person Table d'hote so reservations are imperative.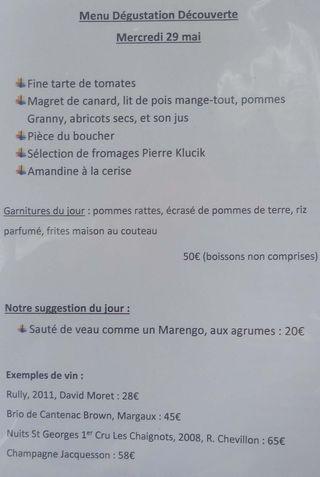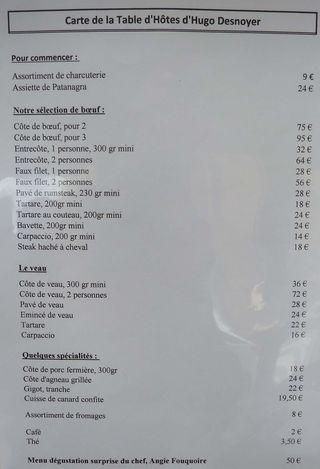 Originally we looked at the care on the left and decided to have one degustation menu and one veal marengo but seeing the other side immediately realized we "needed" the Cote de Boeuf.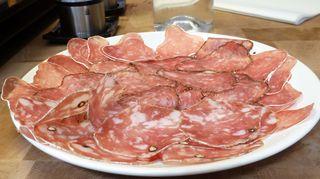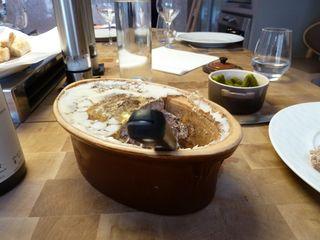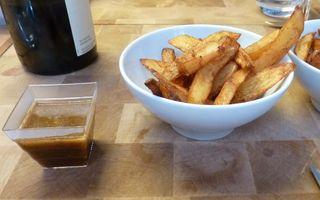 But first a little bobo: an incredibly generous, good and spicy platter of porky slices; a terrine of pate de campagne (made here they announced, but of course) with cornichons and fine bread; and frites that were terrific, made sublime by dipping them in beef juice sauce.  My.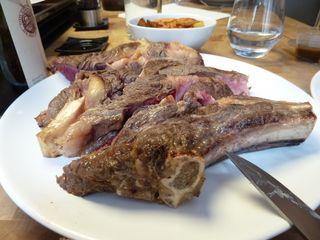 Then the - ta dum - cote, beautifully cooked rosé-vers-bleu that was Desnoyer at his best, which is always very good.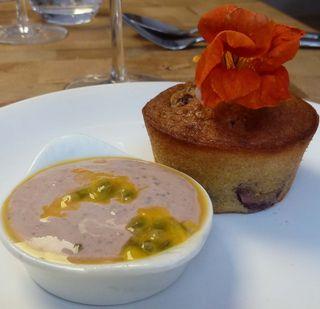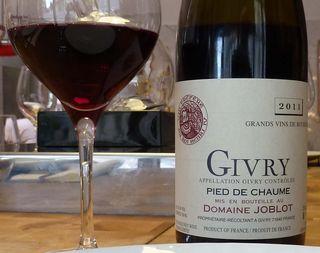 For dessert they had a cherry muffin-type-thing and cherry creme.  With this, a bottle of good Givry and two coffees, our bill came to 125 E a couple.
Go?  For the best meal of 2013, you'd be missing a real treat.