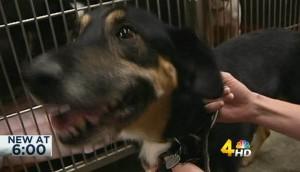 Buddy
A Rutherford County K-9 officer has gotten a second chance on life, thanks to another dog who is in need of rescuing, himself.
Ely, a 3-year-old Belgian Malinois, was helping deputies search for a shooting suspect Sunday, when he showed signs of heat distress.
Deputies gave him water and let him rest, and then let him off the lead so he could search at his own pace.
But about 50 to 60 yards later, officials say the dog wasn't doing any better and collapsed.
"I didn't believe he'll live through the night," said his handler, Sgt. Lee Young.
Ely remains under a veterinarian's care, because his blood platelets had dropped to dangerously low levels and he started to hemorrhage Monday.
But he has since made a remarkable recovery, thanks to Buddy, a 6-year-old Sheppard mix who gave a blood transfusion to Ely, which helped save his life.
"Buddy is our local hero," said Jean Lavalley, veterinarian with Williams Animal Hospital. "It really turned him around. It was the last little thing he needed to turn the corner. He doesn't even look sick now.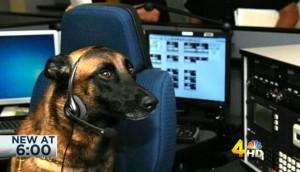 Ely
Buddy is now in need himself. He's in need of a forever home.
"Hopefully we can find Buddy a new home for the sacrifice he gave to us," said Rutherford County Sheriff Robert Arnold.
Ely is not out of the woods yet, as his vets want to keep a close eye on him, especially in this hot weather.
In the meantime, he will be put on light duty, according to the sheriff.
"He'll be doing different tasks around the sheriff's office while he's on light duty," Arnold said.
Arnold had already outfitted the K-9 handlers' patrol vehicles with cooling sensors and said it's crucial that the department purchases cooling vests for each K-9 officer.
But since there isn't money in the budget to make that purchase, he's hoping someone is willing to donate funds to buy them.
If you are interesting in helping, contact the sheriff's office at 615-904-3019 or 940 New Salem Highway, Murfreesboro.
And if you are interested in adopting Buddy or another dog at Williams Animal Hospital, located at 198 Chaffin Place in Murfreesboro, call 615-895-0650.
~ Courtesy of CBS 5 Arizona
Tags: dog blood donation, dog blood transfusion, dog saves dog, K9, Rescue Dog