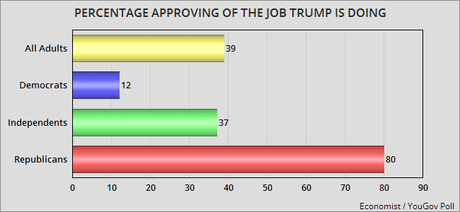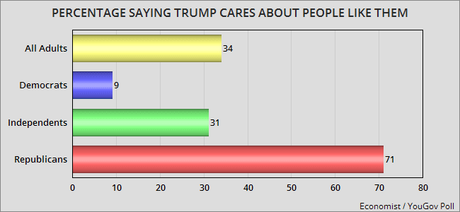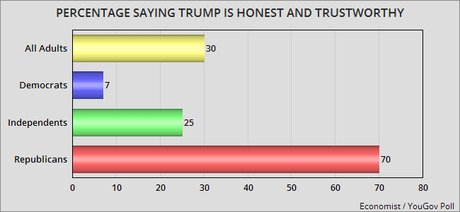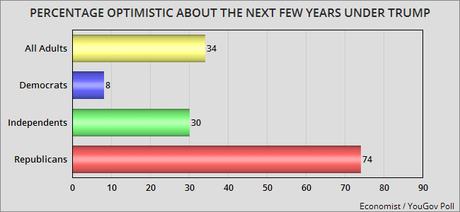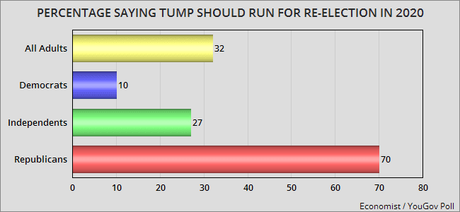 These chart use information in the latest Economist / YouGov Poll -- done between July 15th and 17th of a national sample of 1,500 adults, with a 3.2 point margin of error.
They show that Trump is still extremely popular with the base of the Republican Party. But that popularity doesn't extend to the rest of the country, with both Democrats and Independents giving him very low marks.
That's not going to help his fellow Republicans this November, or his chance of being re-elected in 2020.