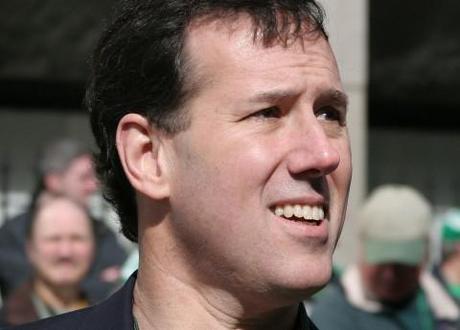 Rick Santorum: The Republican presidential nominee for 2012? Photo credit: Michael Righi
Republican presidential hopeful Mitt Romney has scored a decisive victory in the Puerto Rico primary, taking home all twenty of the island's delegates. But the former Massachusetts governor is unlikely to find time – or even much cause – for celebration at the moment.
Ahead of the key Illinois contest coming up on Tuesday, Romney continues to face criticism for failing to lock down the GOP nomination. Social conservative Rick Santorum is still in the race and winning primaries, most recently Alabama and Mississippi, at a stage in the Republican presidential race where the nominee is usually all but decided. And Texas congressman Ron Paul and former Speaker of the House Newt Gingrich have so far shown no inclination to drop out.
Romney may be ahead of the pack on delegates – 521 to nearest rival Santorum's 253 – but with the other candidates still winning contests, there is a chance the former Massachusetts governor won't amass the 1,144 delegate votes required to clinch the nomination ahead of the Republican convention in August.
Brokered convention? Santorum is still refusing to be drawn on the possibility of a brokered convention – where no candidate has won the nomination outright – reported Katharine Q. Seelye for The New York Times Caucus blog: "But his campaign is preparing for that possibility. Mr. Santorum has hired a delegate specialist to comb through state rules to find unpledged delegates who could swing to him in a floor fight," said Seelye. Writing in The Telegraph, Peter Foster pointed out that this is not an outcome the GOP establishment would relish: "Senior Republicans have warned that a Convention showdown between relative moderates and the more strident, conservative Tea Party wing of the party could precipitate a Democrat landslide not seen since the Republican's catastrophic defeat under Barry Goldwater in 1964."
A Fox News Chicago poll puts Mitt Romney six points ahead of Rick Santorum in Illinois. But Public Policy Polling has the former Massachusetts governor leading the social conservative by 45 percent to 30 percent.
Pick Rick. "Sometimes you have to hit rock bottom before you recognize your problems," wrote John Avlon at The Daily Beast – and that's why the Republican Party should choose Rick Santorum to run against President Obama in November 2012: "If someone like Rick Santorum gets the nomination in an upset, the party faithful will get to experience the adrenaline rush of going off a cliff together, like Thelma and Louise—elation followed by an electoral thud." According to Avlon, Republicans are suffering from the delusion that "ideological purity and electability are one and the same', and are alienating centrists, women, independents and young voters through the resurgence of social conservative. A crushing defeat in a Santorum-Obama face-off may just show the GOP faithful the error of their ways.
Ever wondered what would happen if Rick Santorum met Jesus? The sketch below has some suggestions.
Santorum won't win. The social conservative is unlikely to be the nominee come November, argued John Baer at The Philadelphia Daily News: "He's winning in places that won't help the GOP: Rick's states are smaller (none in the top 15 in population) and vote Republican in general elections." The next primaries are in states that should favour Romney, such as New York and Delaware, said Baer. And Santorum is not actually as popular with extreme conservative Republicans as some commentators have suggested: "Santorum not only scares moderate and pragmatic Republicans, but many hardcore conservatives here who know him aren't cheering him on," Baer wrote.
Republicans divided. The fact that the GOP nomination is turning into a two-man race between Romney and Santorum shows how divided the party has become, said Dan Balz in The Washington Post – and this is partly why the contest is dragging on. "Santorum is the candidate of evangelical Christians, voters who are very conservative and Republicans who make less than $100,000 a year. Romney consistently does best among those making more than $100,000 a year, non-evangelicals and Republicans who say they are only somewhat conservative or moderate or liberal," Balz wrote.
America divided. Politics is based on tribal allegiance rather than economics, claimed Jonathan Haidt in The New York Times, and the key concept is "sacredness": "The great trick that humans developed at some point in the last few hundred thousand years is the ability to circle around a tree, rock, ancestor, flag, book or god, and then treat that thing as sacred… So if you want to understand politics, and especially our divisive culture wars, you must follow the sacredness." According to Haidt, this explains why American politics has become so polarised, for example, over the issue of abortion. The problem is that "sacredness" means it is difficult for the two sides – in this case the religious right and the secular left – to ever reconcile their differences: "When your opponent is the devil, bargaining and compromise are themselves forms of sacrilege."