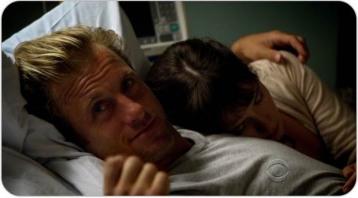 That's what Eli and I talked about in Show#9 of our "Hawaii In Vermont" Podcast.
Topics for this episode's discussion of ' included:
• A prolonged and totally unnecessary discussion of whether "Uncle Steve" should have been allowed to go unchallenged in picking Grace up from school,
•The unforgiveable abandonment of possibly hurt and wounded Swat Team members outside of Wo Fat's 'Unsafe House'
•Eddie Vedder's fantastic song "Longing To Belong" and a music video of it that you shouldn't miss.
•Whether Jenna Kaye is growing on us…well, me. 
•Danny & Rachel's future and what it might imply for the "Bromance" of the century,
•Eli's ability to not be so "cold-hearted" 
•A discussion of what we might expect next week with proper Spoiler Alertage.
As always, please leave feedback below, at my Facebook Page http://facebook.com/alohavermont,  via email at [email protected] or tweet @Websouffle.
Be There! Aloha!