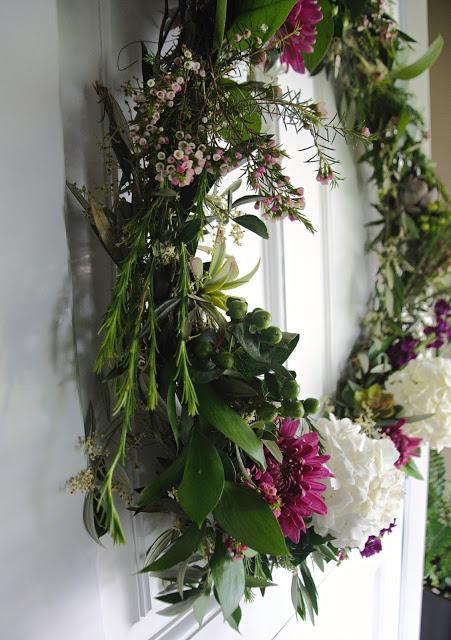 Good morning friends.
I'm starting this week off sharing a simple fresh wreath I made for my front door. But as my fingers click on my laptop keys I keep thinking about the word "replenish," and how important it is to recognize whenever we're feeling this way. I even love the definition. 
Replenish: to fill something up again. To build up. 
Don't those seem like such uplifting words?
It's a topic on my mind because I felt so content while I worked on this wreath. Quietly engrossed in cutting each stem, touching the smooth leaves with my fingertips and tucking each purple flower head into the green wire.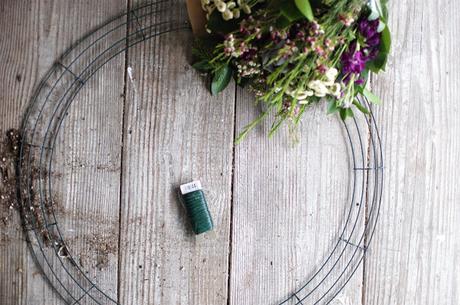 I wanted to keep it simple and quick so I started with a flower bouquet from Target and wire wreath I bought at Joann's Craft store.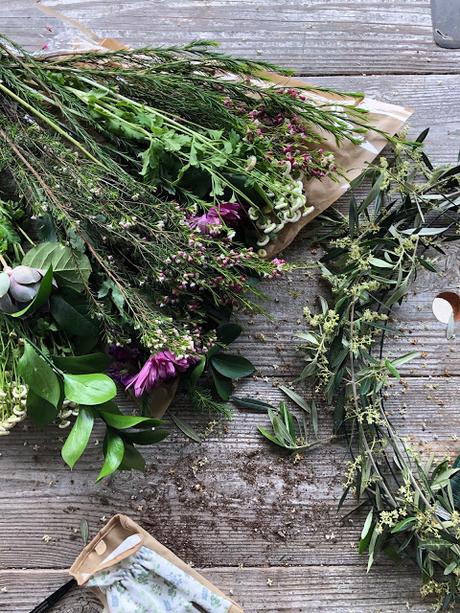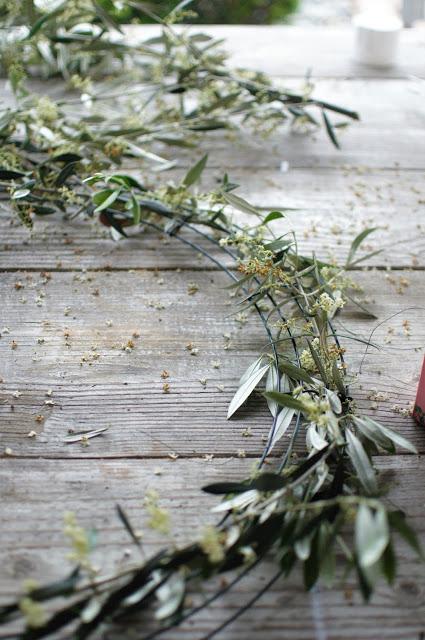 Olive branches from my tree.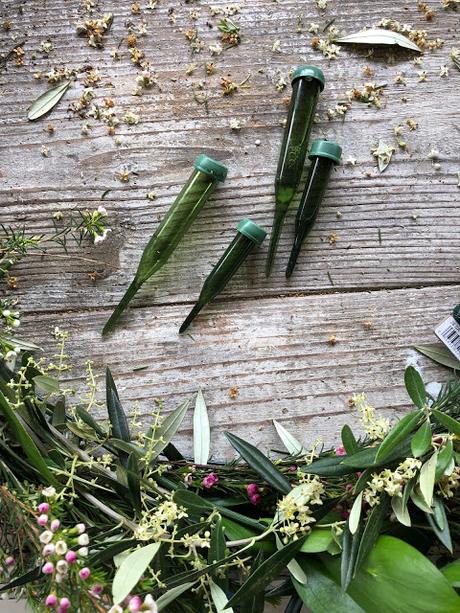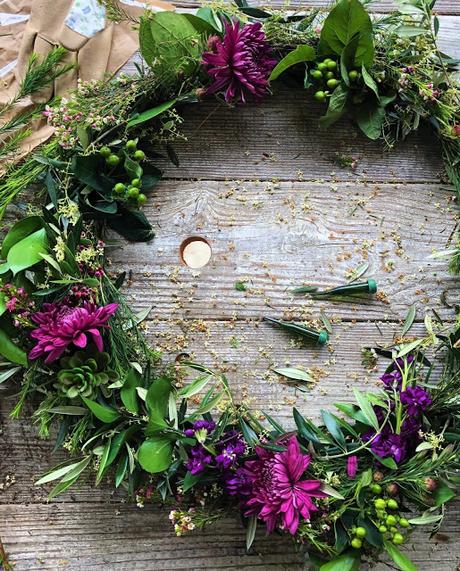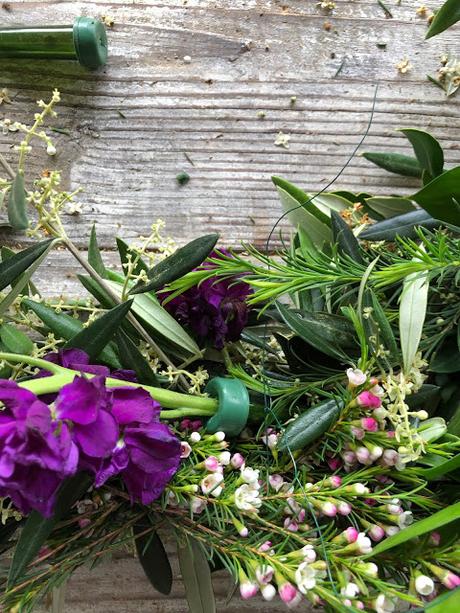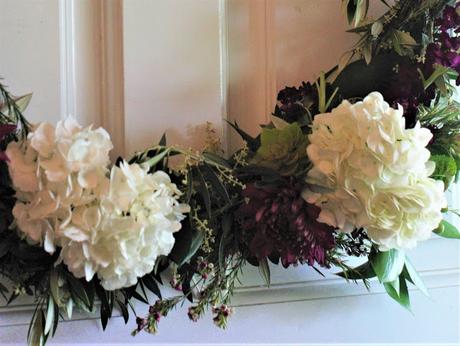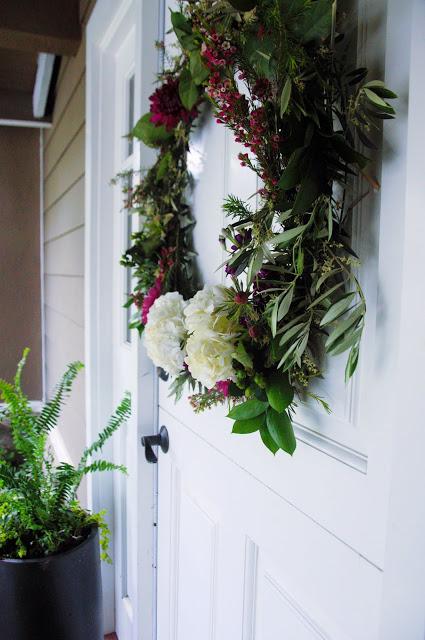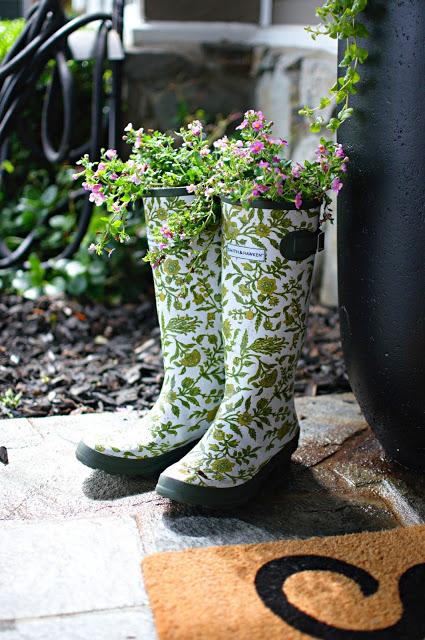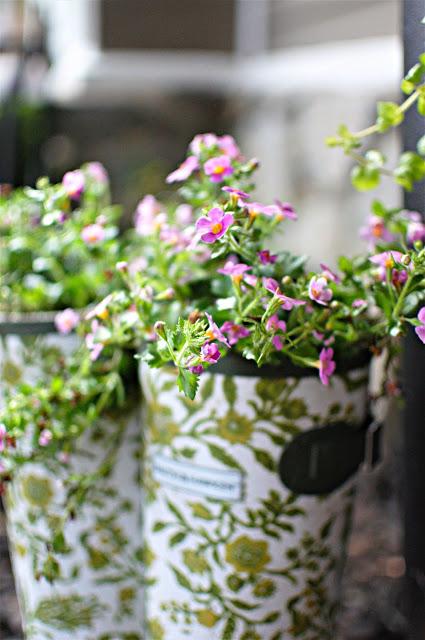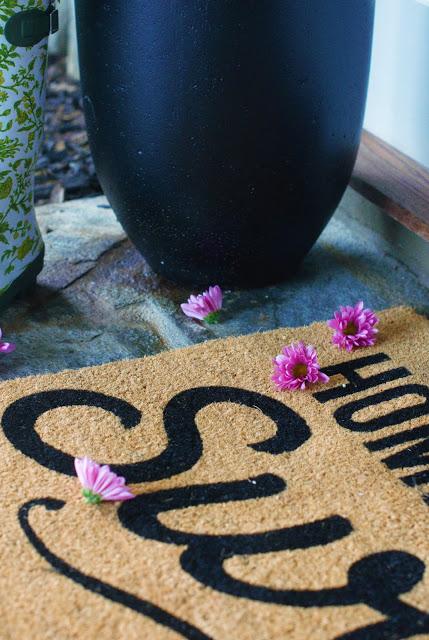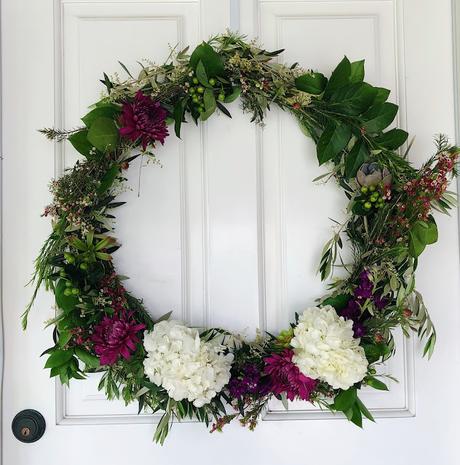 Recently I was listening to an interview with Rick Hansen a psychologist and author who specializes in emotional resiliency and he says that we can actually re-wire our brains to be happier.It's called neuroplasticity. And it happens when we stop and acknowledge those moments when we're experiencing something that feels truly authentic and good to us. He calls this "focused attention," when you stop in the middle of feeling replenished. Take a few breaths. Notice what feels good about this moment and then try to feel it in your body.This 'focused attention' allows your brain to recognize what's rewarding about this experience and then your brain 'flags' these moments as keepers.
Science confirms that we can build up a positive reservoir of emotional skills and inner resiliency this way. 
But it means that we must accept this powerful truth: we are the "Choosers" in our life. 
You are the ONE person who gets to act on your behalf at any moment and even when your circumstances are hard and painful, you can still try to become more aware of where you rest your attention.
Are you reaching for the light or are you marinating in a dark, painful thought at this moment?
It doesn't mean suppressing your feelings it means experiencing them in a space of awareness, but then allowing these darker emotions to pass.
It's a process I'm trying to be aware of right now, especially because I'm still struggling with traumatic images and thoughts related to Patrick's accident and I won't lie, it always takes real effort to stop the flow of these kind of thoughts. They happen mostly at night.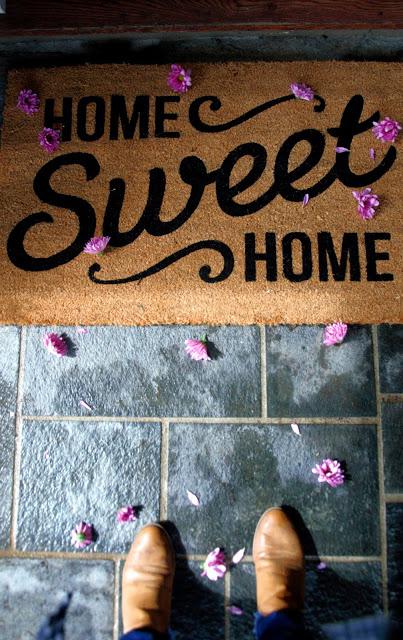 This past weekend I was so grateful to spend a beautiful afternoon with Heidi and Rob and we were even joined by Chris--one of Patrick's closest buddies. And we drank Margaritas and beer while foamy waves lapped against the crusty pier underneath us, and we laughed and talked for hours.
Afterwards I felt so incredibly blessed.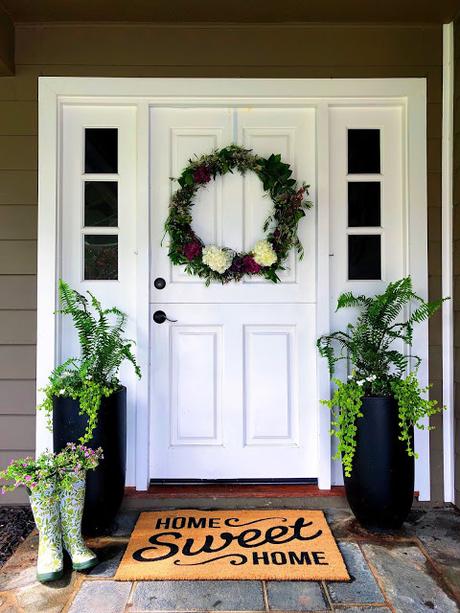 What things are replenishing you today?