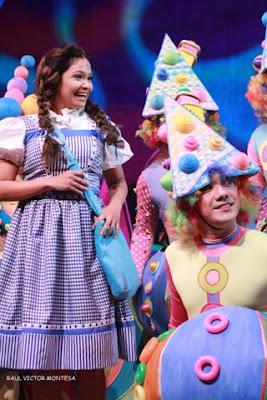 The Repertory Children's Theater will hold a special performance of "The Wizard of Oz" on September 30, 2012, 2:30 p.m., at Onstage, 2/F Greenbelt 1, Makati City.
Over 250 children from marginalized areas of Cavite and Quezon City will be attending the event courtesy of generous private sponsors. Repertory Philippines welcomes groups who wish to sponsor other children who would otherwise not be able to enjoy the show. Tickets are also available for regular ticket buyers.
"The primary goal of encouraging our children as early as three years old to watch musical productions is to help them develop their creativity and imagination," says Joy Virata, artistic director of the Repertory Children's Theater.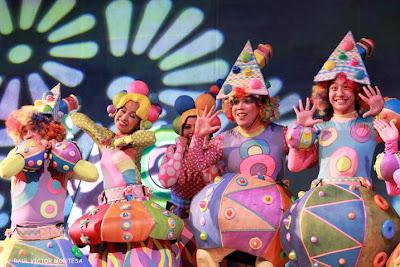 Now celebrating its 20th year, Repertory Children's Theater continues to provide audiences quality and professional productions that would introduce young people to the wonder of theater, as well as help preserve a love for the endless magical stories of the world among kids.
"The Wizard of Oz" is considered one of the greatest children's stories of all time. This production, which features breathtaking costumes and scenery, is an adaptation of the classic children's book by L. Frank Baum, with music by Jeanne Bargy and Jim Eiler and book and lyrics by Jim Eiler. (Please note: This musical adaptation is NOT based on the MGM film, and does not include any of the songs from that film.)
The cast includes: Cara Barredo and Giannina Ocampo as Dorothy; Liesl Batucan and Kyla Rivera as Glinda the Good Witch; Pinky Marquez and Rem Zamora as the Wicked Witch of the West; James Stacey and Arnel Carrion as the Scarecrow; Hans Eckstein and Nic Campos as the Tin Man; Oliver Usison and Mano Domingo as the Lion; Nathalie Everett and Ayam Barredo Eckstein as Aunt Em; Rem Zamora and Chino Veguillas as Uncle Henry; Bobby Superales, Jim Ferrer, Deo dela Cruz and Clark dela Riva as the acrobats and Monkeys.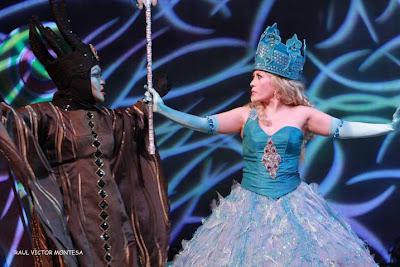 In the ensemble are Janine Tolentino, Shalee Vicencio, Nicky Trivino, Ina Salonga, Daniella Gana, Gold Soon, Marie Delgado, Karyl Factora, Dingdong Rosales, Josh Ramirez, Jon Mamaid, Fran Jose, Edu Briones, Luis Nieto, Eric Mercado and Onyl Torres.
The artistic and creative team is led by Baby Barredo (Rep artistic director), Menchu Lauchengco-Yulo (associate artistic director), Joy Virata (artistic director--Rep Children's Theater), Nathalie Everett (choreographer), John Batalla (lighting designer), Lex Marcos (set designer) and Raven Ong (costume designer).
"The Wizard of Oz" runs until December 16, 2012.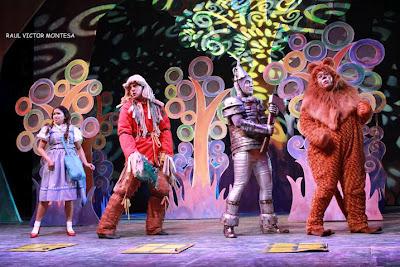 Repertory Philippines is accepting reservations for schools, civic groups and corporate sponsorships. For details, call 5716926 or 5714941, email [email protected] or visit www.repertory.ph. Tickets are also available through Ticketworld 8919999, or visit www.ticketworld.com.ph.
Visit www.repertory.ph, subscribe to youtube.com/repertoryphils, and "Like" Rep Phils in Facebook.