Mystical Makeup & Beauty
on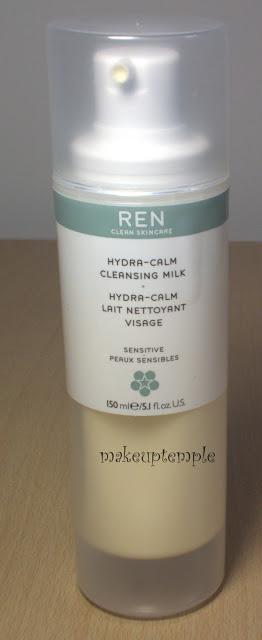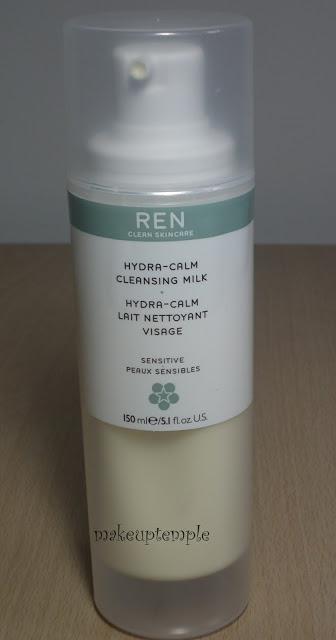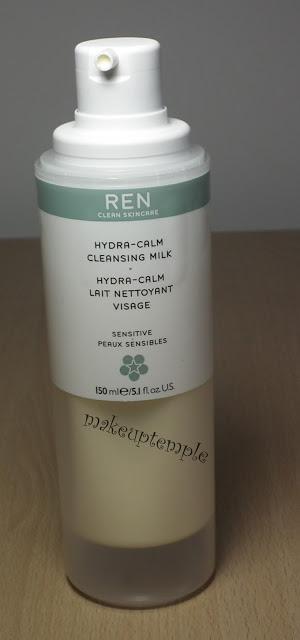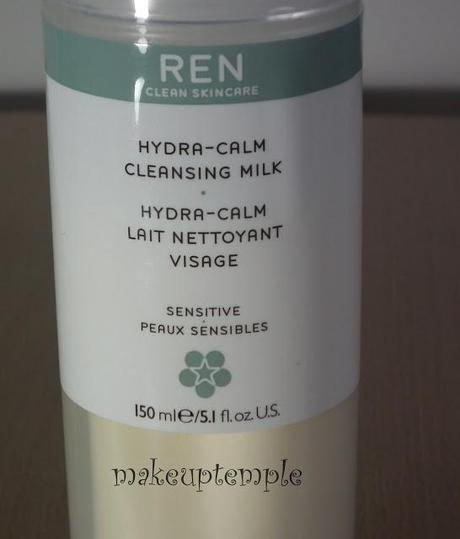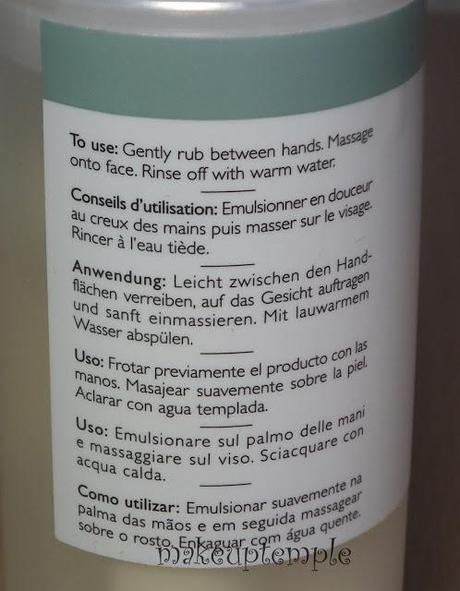 Ren Skin Care Hydra Cleansing Milk is probably one of the best cleanser I have used so far. I can feel that it really cleans up my face, it get rids of dirts,  heavy makeup , even water proof mascara within seconds.
It's 90% successful to remove waterprof mascara & eyeliners.
It is normally suggest to follow on with your daily moisturiser but I do not even feel the need of using it.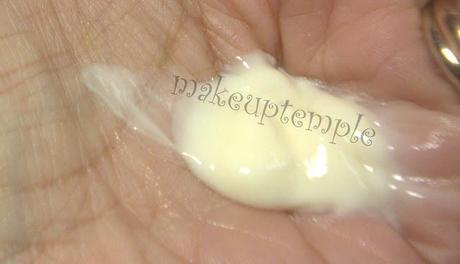 You do not need to take this much big products on to your palms, just a tinny drop (pearl size ) will be allright.
You take it to your palms rub it and apply it to your face, massage it gently to your face, if you want you can wash it with luke warn water, or clean it off with a muslin cloth, I much prefer to remove it with a muslin cloth.
But it is totally your choice.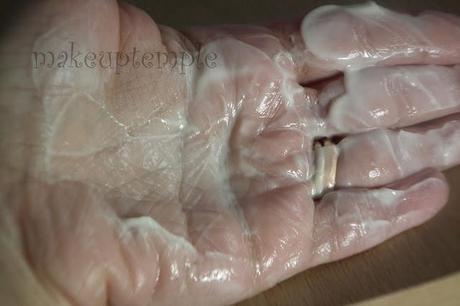 It makes my skin fresh and soft.  Most of the cleanser, liquid wash, gels promises that they remove the waterproof makeup, waterproof mascara, and at the end, my mascara and my eyeliner would be still sitting on my eyes, and laughing at me, or my eyes turns into panda, while I am trying to remove the eye makeup.
I normally wash, clean, tone, moisten my skin, and when I am on the toning procedure I could still find remains of makeup on my face and go back to step 1 all over again, of course this does not only drive me crazy that drives my skin mad as well, as my skin turns into a pc just got a virus.
When I first washed my face with Ren Skin Care Hydrating milk, I could not believe the amount of dirt came out of my face, it felt like I have never washed my face or I do sleep with my makeup.
This product does not make any irritations, or cause any allergies after use. You also do not get that dry feeling after you wash your face.
I love the smell, and the product on my palms looks like Banana Pudding :) yum yum!!
Bio Extracts
Peroxidase enzymes from fennel seed extract protect distressed skin
Omega 3 and 7 Essential Fatty Acids from arctic blackcurrant seed oil and arctic seabuckthorn berry oil reduce inflammation
Flavonoids from calendula soothe and heal
Ingredients
Anthemis Nobilis (Chamomile) Flower Extract, Cetearyl Ethyhexanoate, Cetearyl Alcohol, Caprylic/Capric Triglyceride, Sesamum Indicum (Sesame) Seed Oil, Cetearyl Glucoside, Butyrospermum Parkii (Shea Butter), Myristyl Myristate, Glycerin, Ribes Nigrum (Black Currant) Seed Oil, Helianthus Annuus (Sunflower) Seed Oil, Phenoxyethanol, Foeniculum Vulgare (Fennel) Fruit Extract, Oryzanol, Bisabolol, Calendula Officinalis Flower Extract, Hippophae Rhamnoides Fruit Extract, Sodium Hydroxymethylglycinate, Citric Acid, Xanthan Gum, Citrus Nobilis (Mandarin Orange) Peel Oil, Pelargonium Graveolens Flower Oil, Cinnamomum Linalloliferum (Ho Wood) Leaf Oil, Anthemis Nobilis (Chamomile) Flower Oil, Limonene, Citronellol, Geraniol, Linalool, Tocopherol.
You can buy this
@ Beauty Expert £18
@ Look Fantastic  £14.50
@HQHair  £18.00




 [PINTEREST][SHESAIDBEAUTY][GOOGLE+][FACEBOOK][BLOGLOVIN]'[TWITTER][NUFFNANGX