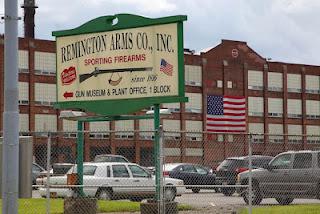 The NY Daily News reports
Two gun-makers who have opposed a police-favored bill for bullet microstamping received more than $6 million in state economic development funds since 2009, the Daily News has learned.
Most of the grant money, $5.6 million, went to the Remington Arms Company, which threatened recently to leave New York if the state passes a microstamping measure.
What's your opinion? Isn't it odd that an industry that is booming would even be eligible for grant money?