Question:
Is the idea of difference with mutual respect better than the idea of religious tolerance?
Response:
I think both ideas, in different contexts, offer something beneficial. Religious tolerance is a bare minimum societal norm that could inform public policy. It is feasible to legislate using this as a standard. For example, companies can be required to avoid hiring practices that discriminate against minority religions.
The idea of mutual respect in the face of differences feels morally superior. But as a platform for enforcing a social contract it is a non-starter. You can't pass and enforce laws demanding respect. In the US that would be unconstitutional.
It's the way of the world. This is why Utopian visions in which everyone normalizes on a particular concept are thoroughly impossible. Establishing and stabilizing a concept such as mutual respect is like molding water. Furthermore, blind respect invites disappointment and worse.
Respect is earned and learned; one person at a time. A religion is only as respectable as its least respectable adherent. Individuals are the same. They are as respectable as their least respectable behavior. Both deserve forgiveness, but both deserve a wary eye.
If you enjoyed this post,  please like and share.

Dialectic Two-Step 
 is an ongoing series of my thoughts on questions that come my way.
Wisdom lies neither in fixity nor in change, but in the dialectic between the two. - Octavio

Dialectic Two Step, Modern Koans, Verse Us, Say What?, and Minute Meditations all copyright Andrew Furst Subscribe to My Newsletter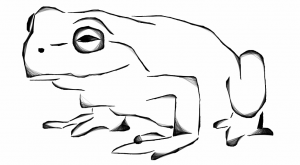 Join me for a little peace through reflection, art, video, sound, and poetry Leave this field empty if you're human:
The post Religious Tolerance? – Dialectic Two-Step written by Andrew Furst appeared on Andrew Furst.