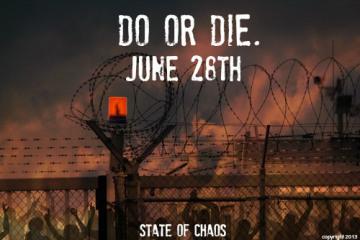 Buy Links: Amazon | Barnes & Noble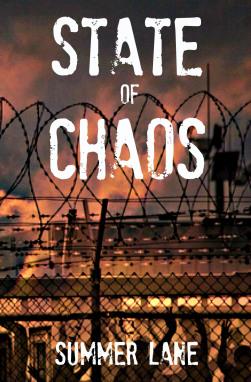 Genre:
YA Dystopian
Published
: June 28, 2013
Series
: #2 (Collapse Series)
Length
: 332 pages
Source:
author (review copy)
"Cassidy Hart has had better days.
Her dad is missing. Her friends have been captured. And modern society is pretty much gone, thanks to an EMP that destroyed the technological infrastructure of the United States.
Surviving in the foothills of California is a challenge, but with the help of former Navy SEAL Chris Young, Cassidy's been able to stay alive.
Until now. Omega, the shadow army arisen from the chaos, won't stop until every single survivor is either under their control or dead. Taken by soldiers and forced into a labor camp, Cassidy must turn the tables on her captors. Escape means everything. Unfortunately, staying out of Omega's crosshairs is easier said than done.
You can run.
But you can't hide.
Cassidy's about to learn that the hard way."

Wow this book is amazing as the first one, if not, better! I love how there was character development. You could really tell that the characters, especially Chris, became more mature compared to the first book. The writing style is perfect and I love how fast paced the story was. The characters were still witty and there were some awesome action scenes that will make you say YEAH!! KICK HER/HIS *INSERT BODY PART HERE* or sometimes it will just leave your jaw hanging. In this book, Chris and Cassidy are still figuring out who the Omega group is, and who is behind it. Yeah, that's my 1 sentence vague summary for you all because I really don't want to spoil it. A little detail would automatically count as a spoiler so NOPE! All you have to know is the characters are VERY kick-assy, funny, and realistic characters. This book involves family, friendship, survival, and trust.
The only thing I didn't like is I feel like some of the scenes were just impossible for it to happen. The explanation was a bit unrealistic and just too good to be true; I didn't really buy it. Overall I definitely recommend this series to all of you especially if you're a fan of dystopian books! There's A LOT of plot twist especially THE ENDING. Oh my gosh, the ending was a freaking cliff hanger and my mouth was literally hanging. I approve of the romance; there wasn't any insta-love or love-triangle-fail. This is a series you don't want to miss out on!