Welcome to another book promo on Lipsyy Lost & Found, where I'm always thrilled to support independent authors and publishers.
Summer on the Cold War Planet is Paula's first novel which echoes the lyricism of her poetry while maintaining the spirit of cold war Berlin. It releases today, 03/09/2015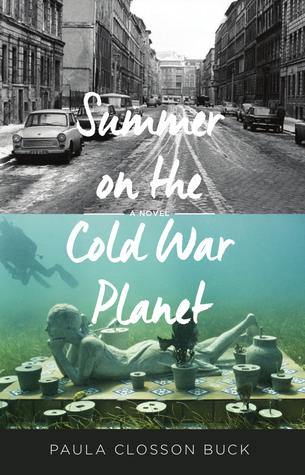 Summer on the Cold War Planet
Author: Paula Closson Buck
Editions: Paperback/Kindle/e-Book, 357 pages
Publication Details: September 3rd 2015 by Fomite
Genre(s): Literary Fiction
"Each story shed about as much light as a match and made all the dark around it worth wanting to know…"
The summer before the Berlin Wall collapses, a young American art historian whose husband has disappeared returns to the divided city seeking truths she believes he might have kept from her.
There, she falls again under the spell of an exiled East German artist whose stories of Greek mystics once made him as irresistible as he was forbidding. In this novel of conflicting allegiances played out between a richly realized late Cold War Berlin and the stark beauty of the Cycladic islands, travellers, natives, and refugees circle one another warily, their fates hanging on the question of which trusts if any, will remain unviolated.
Meet the Author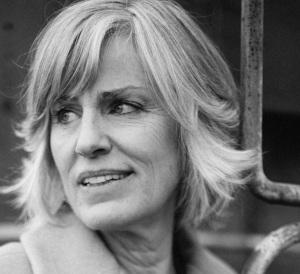 Paula Closson Buck is the author of two books of poems, The Acquiescent Villa (1998) and Litanies Near Water (2008), both from Louisiana State University Press. Summer on the Cold War Planet, is her first novel.
Short stories drawing on her travels in India have appeared recently in Kenyon Review, Ploughshares, and Southern Review. She has been awarded three Pennsylvania Council on the Arts Individual Artist grants and a Fulbright fellowship to Cyprus, where she worked collaboratively in poetry with two Cypriot visual artists. A former editor of the literary magazine West Branch, she directs the creative writing program at Bucknell University. She is currently at work on a third book of poems and a new novel set in Venice.
Advanced Praise
An international romantic tragedy glowing with polished prose and poetic highlights".
–Kirkus Reviews
Paula Closson Buck animates a fascinating set of characters whose lives both represent and resist the larger sociopolitical and generational sweeps they are carried by. The result is a rich and provocative exploration of freedom, allegiance, and betrayal–and the sense that history matters but so, too, do our individual stories. –Elise Blackwell, author of Hunger and The Lower Quarter
—————————————————————
If you are an author, publisher or agent and would like to be featured on Lipsyy Lost & Found, drop me message on lipsyylostnfound[at]gmail[dot]com