This product surprised me because I changed the way I applied it on myself (the shade in this first photo, "Buff", isn't my shade, it's the extra fairer color I bought).  I've had a bottle of this lovely shimmer-free, demi-matte Revlon ColorStay foundation for a long time already in my Pro kit.  I had Sand Beige (my shade) standing as the fairest shade in my stash before and have used it for a print ad and wedding already and on both occasions got asked by clients what foundation I was using.  I am absolutely LIKING THIS A LOT right now, I keep touching my face.  It's a long-wearing, touchable, foundation with the same demi-matte finish as my favorite Shiseido Sun Protection Foundation.  Its consistency is also similar to L'oreal True Match Foundation but without the luminous particles.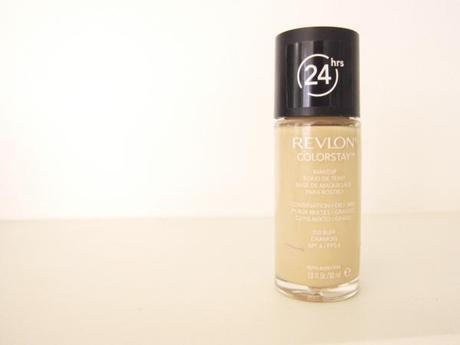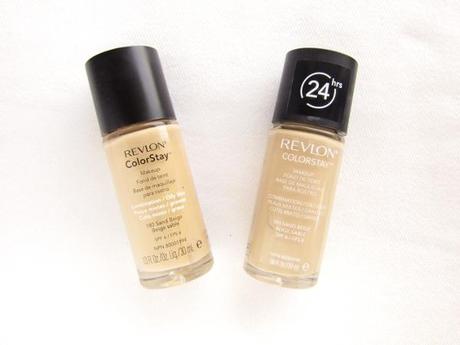 Left: Old Bottle Right: New Bottle
Yesterday I picked up two bottles since I saw they'd "renewed" the formula to 24-hr longevity, impressive but remains to be seen, and I needed a fairer shade like "Buff" in my kit.  The only major letdown locally with this range is the feeble number of shades, I think there are 6 and they're all from medium (my shade) to fair skin shades only, plus only 2 or 3 out of those 6 are yellow toned, the rest are beige or pinkish, I'm sure the complete range abroad has way more shades.  I purchased Buff (an oriental appropriate alabaster shade) and Sand Beige (a yellow medium-fair shade) in the new formula.  I raved a whole lot just awhile back about my carry on Shiseido Sun Protection Foundation which is PERFECT for summer because of its high SPF30 mark it looks wonderful for photos with no flash and just short of satisfactory for evening shots with flash.  By the way, on the Revlon ColorStay Foundation, Pro Makeup Artist, Pixiwoo sister Nicola, declared this as her favorite non-dewy, long-wearing drugstore foundation and so did Nikkie of nikkietutorials on YouTube.  Read more to get the full post with the application.
The only thing I don't like about the new label is it's harder to read compared to the old one because of the all white lettering.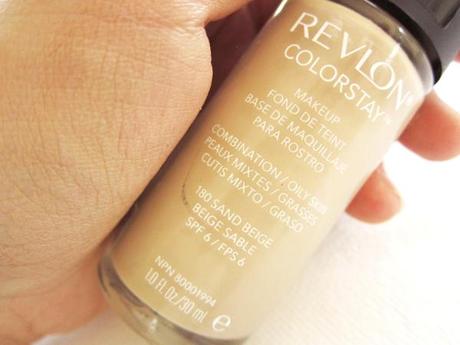 I was hoping to find a more affordable alternative to my Shiseido Sun Protection Foundation with the same finish but with low SPF which would reduce "flashback" at cameras.  Revlon ColorStay has an SPF mark of 6, which is a bit of a laugh I should say coz I'm like thinking why not 10, but nevertheless I'm glad it's that low and negligible because it would be a dream to use for shoots.  This is the Combination/Oily Skin variant.  Locally I don't think we carry the other variants for different skin types (Normal, Normal to Dry) I think we only generally carry the Oily/Combo, because hay, it's usually like that here in the Philippines.  We don't get it all, however I'm glad this Combination/Oily variant works really well for me and helps keep shine at bay.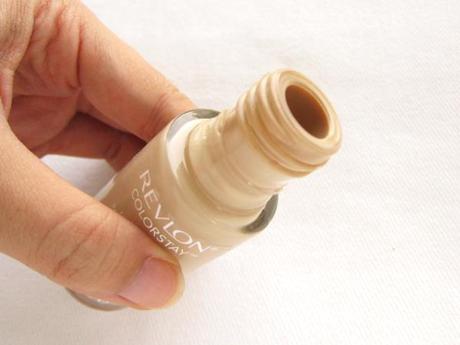 It comes in a pump-less glass bottle.  That may be a turn off for a lot of you, but for makeup artists it makes total consumption, mixing, and clean up a whole lot easier.  You just have to be careful with it that you don't get too much out, I suggest scooping in with a cotton bud.  The top screws on tight anyway.  The texture is not as thick as Revlon PhotoReady but not as runny as Shiseido Sun Protection foundation.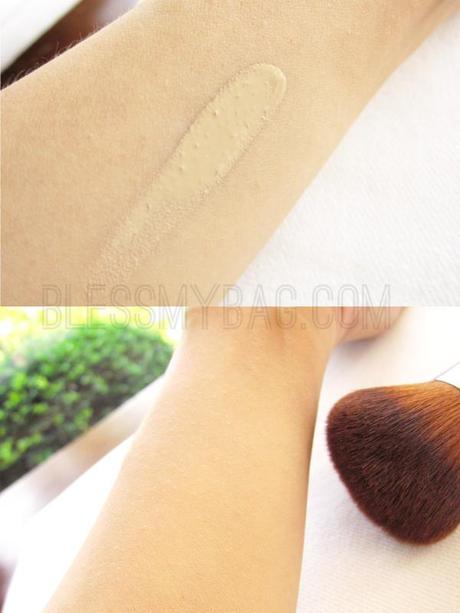 My mistake before was that I used my hands or was it a foundation brush to apply this foundation on myself…and with this same shade Sand Beige that time I looked too pale!  I thought I had chosen the wrong color.  Apparently the best way to apply this is with my favorite new method, a stippling or buffing brush dipped in a little bit first then buffing in with circular motions then adding layers if you want more coverage.  Sand Beige did turn out to be the perfect color for me because it oxidizes only a fraction and looks like this with my buffing application technique.  I didn't set with powder in any of the photos you see here.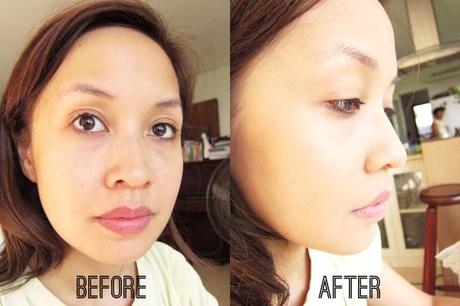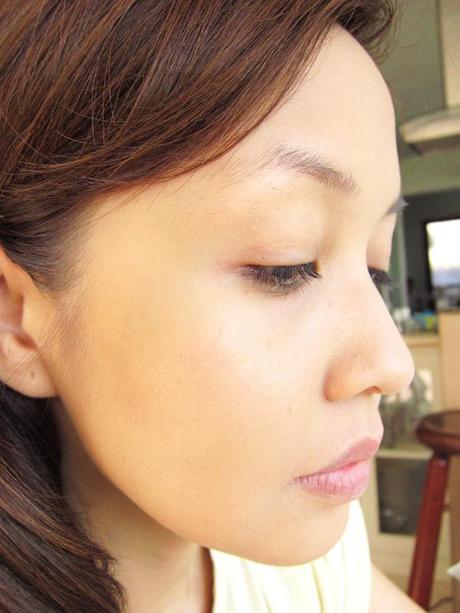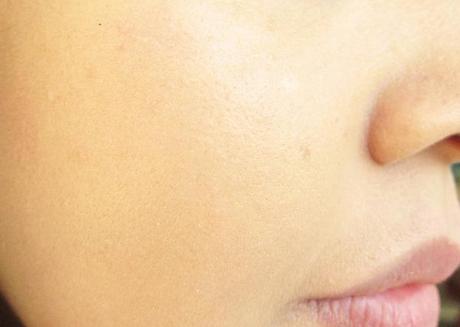 Just look at that lovely, soft demi-matte finish!  To tell you the truth this is how touchable I think it really is.  Tell me if I look like I'm wearing foundation at all in this photo.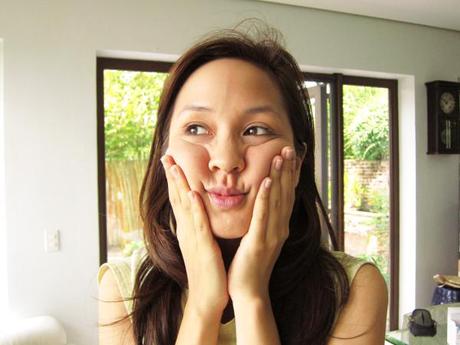 I'm skeptical of the Revlon ColorStay 24-hour claim but from the way I can contort my face ad mash it up and not get any noticeable creasing or transfer (in this heat, I was unnoticeably sweating in the photo) I'm sure this foundation would last you 8-12 hours MINIMUM.  I've used Revlon ColorStay on a bride friend of mine at a humid beach wedding setting and it lasted her well till the evening reception with powder touch ups. The color match Sand Beige is less pink than my shade SP40 with Shiseido SunPro Foundation making this a better match for me but the bottle itself is glass and isn't a travel-friendly size unlike the dinky Shiseido Sun Pro Bottle.  Revlon ColorStay 24-Hour Foundation is available at PCX for Php895.00 and wherever Revlon counters are present in local department stores nationwide.